From Social Butterfly to Social Justice: One Student's Journey Through a Linked Learning Pathway

February 20, 2015 01:50 pm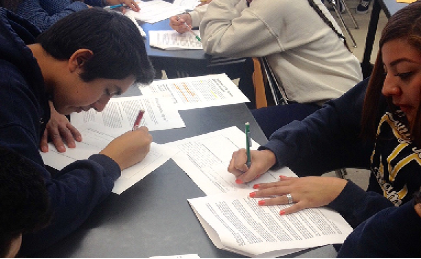 The following guest blog was written by Angelica Venegas, a graduating senior enrolled in a Linked Learning pathway at Millikan High School in Long Beach, California.
---
I wasn't always that great of a student. Looking at the number of colleges I've applied to and the many extracurricular activities I'm involved in as a senior at Millikan High School in Long Beach, CA might make someone think otherwise. I'm happy to be a part of Millikan's Linked Learning PEACE Academy. But flashback to middle school, and my story's a little different.
Socially those years were great, but I could have done better academically. Lucky for me I was smart and had AVID to keep me on track. AVID, which stands for Advancement Via Individual Determination, is a school-based program that helps students prepare for college.  When 8th grade happened—it was just terrible. I fell under peer pressure and got kicked out of my middle school three months before promoting on to high school. But then came Millikan and the PEACE Linked Learning Academy.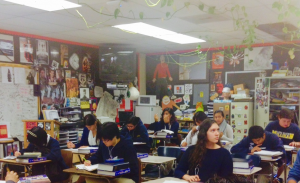 After losing a ton of friends and going through what I called "hell" at the time, I wasn't very excited to start high school at Millikan, especially knowing I went in having only two friends. My freshman year was quite terrible and it gives me a headache having to see how terribly I did when I look at my transcript now. But in my sophomore year I noticed that lots of students I knew were sent out of Millikan on credit recovery to attend programs that would help them make up their bad grades. I thought to myself, "That could have been me."
I was set on picking myself up. I had to do it for myself but also to set a good example for my siblings since I was the oldest of four. At that time, my sister started doing badly in school and thought it was okay because I was doing badly too. I had something to prove not only to my family, friends, classmates, and teachers – but also to myself.
I did just that with the PEACE Linked Learning Academy. I am extremely thankful that I got to be a part of PEACE (Personal success through Empowerment, Academic achievement, Con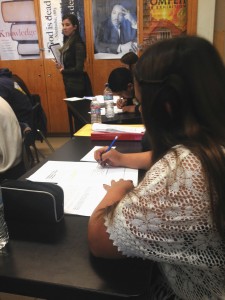 flict resolution, and Ethics in action), because it focuses on social justice, an area that interests me. In PEACE, I had some of the greatest teachers who helped me pick myself up. My history teacher taught me the importance of organization, deadlines and good quality work. My English teacher helped me understand that learning is fun when you do it right. My biology teacher taught me responsibility and having a good attitude to learn. My sophomore year was definitely my turning point.
PEACE as well as Millikan were there to support me. I'd always wanted to be a criminal defense attorney for juvenile delinquents and now I had the reassurance that I could actually become one. I felt like I wasn't in it alone. Having PEACE as that supportive family really helped. From the teachers giving their time to help me study and understand content better to the amazing students that have grown with me, I feel extremely lucky to be able to call myself a Millikan Ram and even luckier to be able to say I am a PEACE Millikan Ram.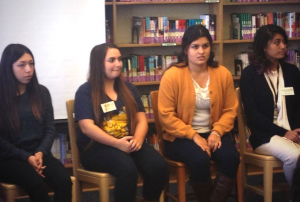 I am now a Linked Learning ambassador, a PEACE peer leader, and part of the Senior PEACE committee. I have been given the opportunity to do a Linked Learning internship with communications firm GMMB which I am pretty excited for. I'm hoping to get into the University of San Diego. I am feeling excited to start the next chapter in my life when I start college. With my determination to show my family that education can lead you to big places, all the support from my school and PEACE, and my personal desire to be as best as I can be, I know that I can achieve great things in this world and impact people's lives and I'm starting with being a good role model for my siblings. I will be the first person attending college in my family but hopefully not the last.
To learn more about how Linked Learning is transforming the high school experience for students in California like Angelica, click here.