Four Ways To Rethink Schooling

February 03, 2014 09:27 am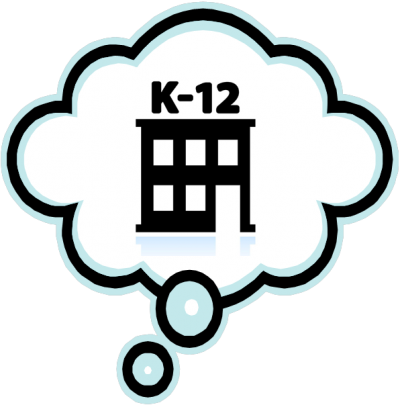 This guest blog post comes from Sari Factor, CEO of Edgenuity, an online and blended learning company based in Arizona. 
On February 5, 2014, nearly 25,000 teachers and millions of students will join the Alliance for Excellent Education in celebrating the third annual Digital Learning Day, spotlighting the growing momentum around the implementation of technology in K-12 classrooms. While innovation through technology is gaining momentum across the country, it is important to ask ourselves whether we are doing everything we can to make the most of new opportunities to transform the learning experience for our students.
I've thought about this a lot as CEO of Edgenuity, an online learning company that's helped more than one million students prepare for college and career. I've concluded that it's time to rethink the school experience because it is our responsibility to ensure we are sending today's students into the world ready to grasp the opportunities of the future.
Here are four important ways we can start:
1) Take off the training wheels
We can put more of our students on the path to success not by micromanaging their every move in the classroom, but by giving them greater responsibility for their own learning and progress.
In other words: no more hiding in the back row. Rather than old-school lectures and rote tests, today we're witnessing the emergence of far more dynamic ways to deliver curriculum that get students inspired, focused and engaged. New online tools enable students to track their performance and take more control of their learning.
This movement is essential because research shows a significant positive correlation between total time spent learning and overall course grade. By giving learners the tools that they need to stay engaged with their work and to measure their own progress, they are motivated to devote more time to their assignments – which leads to better academic results.
2) Help students "know themselves"
The most essential skill for the economy of the future won't be computer literacy – it will be understanding how to learn. Students who know their strengths and weaknesses and have a handle on their own learning styles will be in a much stronger position later in life when it's time to develop new job skills, grab a promotion, or maybe even change careers entirely.
At Edgenuity, we've found that by giving students greater control over how and at what pace they interact with curriculum, we aren't just helping students pass their courses – we're preparing them for a lifetime of learning.
3) Empower teachers with better tools
Many teachers feel that they are becoming bogged down in the administrative minutiae and drudge work of teaching, like grading tests or repeating lessons that some students need to hear again, while other students wait idly to move on to the next topic. Teachers often feel they can't focus on why they got into teaching in the first place – to counsel students and generate the "a-ha" moments that are so satisfying and essential for students and teachers alike.
Again and again, we hear from teachers who want to get back to doing what they love and break out of the rigid, timeworn approach that still characterizes too many classrooms today. Some innovative educators are beginning to use technology to unburden themselves and focus on what's most important in the classroom.
For instance, many teachers are using technology to provide a personalized experience for their students and to monitor data which shows which students are "getting it" and which aren't. It's a lot easier to know who needs some extra attention when each student must demonstrate mastery of a concept in order to move on to the next lesson. Technology can help by making it easier than ever before for teachers to assess student learning in real-time, identify issues, and address problems quickly.
4) No more write-offs
The high school dropout rate in the U.S. in unconscionable. Nearly 1.2 million students drop out annually and the U.S. ranks 19th in the world in high school graduation rates. Clearly, something just isn't working for many of our students.
Every student dropout isn't just a tragedy on its own. Our country and economy also can't afford to keep taking these kinds of "write-offs," squandering talent and letting our students down. We need to explore ways to make a difference quickly.
One step in the right direction is to provide students with the technical education and skills they need, while they're still in high school, to fill the job openings of today and tomorrow. A much more robust and relevant career and technical education education will help students, schools, and our economy overall. At Edgenuity we're seeing a lot of interest in courses like information technology, business, and health science, and we know that students who are exposed to this kind of practical knowledge in high school are more competitive job candidates when they enter the workforce.
President Obama put a spotlight on high school career and technical education by challenging U.S. schools to prepare students like Germany does, where new high school graduates are ready to begin jobs in any number of fields. It's a critical point, and one we can address by innovating how we deliver career and technical instruction so it's available to many more students.
Digital Learning Day is a great time to consider the promise of online and blended learning. This new way to approach the classroom can drive real and lasting change for our students. We can move beyond simply preparing students to pass each grade level, and instead work toward equipping them with lifelong learning skills. In the end, we can help ensure that when students grab hold of their high school diplomas, they're also ready to grab hold of their futures.

Sari Factor is CEO of Edgenuity, an online and blended learning company based in Scottsdale, Arizona, currently used by nine of the 15 largest school districts in the U.S. Follow Edgenuity on Twitter @Edgenuityinc.