Flipped learning: The "Good Teaching" method

January 08, 2013 09:00 pm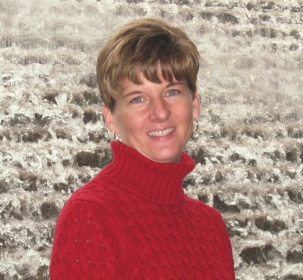 The following blog post comes from Kari M. Arfstrom, the executive director of the Flipped Learning Network, which is an alliance partner of Digital Learning Day. Learn more about Digital Learning Day at http://www.digitallearningday.org.
With Digital Learning Day fast approaching, I want to share some of the similarities between the tenets of Digital Learning and Flipped Learning. Both encompass instructional practices that strengthen a student's learning experience guided by a professional educator who is effectively using technology to enhance the pedagogy.
Like Flipped Learning, Digital Learning is personal, flexible, and can positively affect teaching practices by using technology to time shift the direct instruction based on the students' needs. Such environments enable anytime, anywhere learning based on competency and mastery with professional educators who are guiding the way for each student to succeed. This is good teaching. 
Flipped Learning is a fast growing technique embraced by teachers of all grade levels and subjects. Flipped Learning involves two different kinds of "flip."  First, the responsibility of student learning is being flipped with the active transfer of ownership of content from the professional educator to the student. Educators act as guides to learning while students become more actively involved in their own learning process. In a flipped classroom, teachers talk with their students, not at them.
Second, the delivery process is shifted or flipped where direct instruction is moved outside of the classroom using technology, and classroom time is allocated to maximizing face-to-face interactions between teacher and students. The in-school learning environment is devoted to actively working on assignments, experiments, and other higher-order learning skills, in large or small groups, or one-on-one individualized learning.
Flipped Class Open House
In conjunction with Digital Learning Day on Wednesday, February 6, 2013, the Flipped Learning Network has asked flipped educators throughout the U.S. and around the world to open their classroom doors and host a Flipped Open House. Combining these two events calls to attention to the notion that pedagogy needs to drive the use of technology, not the other way around. And what better way to do this but in a flexible and personal learning space?
The best way to experience flipped learning is to visit a flipped classroom.  Jonathan Bergmann and Aaron Sams, authors of Flip Your Classroom: Reach Every Student in Every Class Every Day (ISTE/ASCD, 2012) were often asked by teachers to visit their science classrooms and chemistry labs and see them in action. Wanting to give other flipped educators a chance to open up their classrooms for visiting teachers, administrators, parents and press, a call to action went out on the Flipped Learning Ning, a free online Community of Practice. The first Open House was held last January, a second this past October, and the third will be on DLD.
All told, schools in over 40 states and nine countries have opened their doors for interested educators to spend time observing flipped classes, talking with the teachers, principals and technology directors, and asking students their impressions. See resource list below for links to key videos.

You too can get involved!!
If you are a Flipped Teacher and would like to host an Open Classroom, please sign up by Thursday, January 17, 2013.   If you would like to visit an open house in your area, the RSVP list opens Friday, January 18 to find an Open House on Digital Learning Day on Wednesday, February 6.  For more information, visit www.flippedlearning.org/openhouse.
Whether you can attend an open house in person or want to view a few good videos to see a flipped classroom in action, I recommend these links to you:
A primer on Flipped Learning with Aaron Sams
Flipped Learning Tour — A montage of flipped classrooms
Flipped Class Rocks – Visit 5th grade math classes in Stillwater, MN during their Open House
For more information about the Flipped Learning Network, please visit www.flippedlearning.org.

Kari M. Arfstrom is the executive director of the Flipped Learning Network, which is an alliance partner of Digital Learning Day. Learn more about Digital Learning Day at http://www.digitallearningday.org.