Five Steps for Creating The Digital Learning Plan You Need

This Project 24 series blog post is from Jennifer Barnett. Jennifer is a Technology Integration Specialist at Childersburg High School in Childersburg, Alabama and a member of the Project 24 Team of Experts.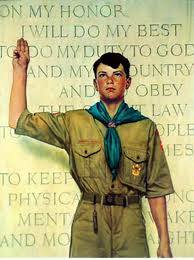 "Be prepared."
Sometimes I'm a little jealous of the Boy Scouts. They have this great motto, a snazzy uniform, and a really cool three-finger salute. What's even better is that they are known for their mission and work. Everything they do centers on preparedness. In fact, I bet you already know their mission: to prepare young people to make ethical and moral choices over their lifetimes. Even if you were unaware of the exact wording of their mission, I'd guess you do understand their organization's plan. The Boy Scouts have done a fabulous job creating a plan to teach boys how to plan. (Sounds like teacher heaven to me!) Without a doubt, the planning process is crucial to the success of any school or organization.  What can be gleaned from organizations with outstanding plans? What might be considered the most crucial elements of the planning process? Let's investigate.
Project 24 is an urgent call to action on the need for systemic planning around the effective use of technology and digital learning to achieve the goal of "career and college readiness" for all students. Part one of this framework was the vision. Let's say you have a clearly defined vision for your school or district's digital learning program where your instructional practices require the effective use technology to strengthen a student's learning experience. You've studied best practices on creating this vision and you are ready to create a plan.  What now?
Consider what the Boy Scouts have done. Let's do what great teachers do every day. Let's study the planning process for the purpose of creating exactly what your school or district needs to do to plan the perfect digital learning transformation.
1. Articulate your vision 
Do not put your vision on the shelf. Adopt a new language – visionspeak.   Speak your vision every place you go — classrooms, faculty meetings, board meetings, parent meetings, public speaking engagements, the grocery store, the dry cleaners, and sporting events. If your new vision is really the new vision your organization, you will want to talk about it.  Looking for a sign that others buy into the vision? When you hear others speaking your Visionspeak language, your movement has life! Step one of your plan must be to share the vision with all stakeholders. Be certain to allow them space for dialogue while building a clear understanding of what you are trying to do. You can't force your vision onto others. Instead, guide them in their discovery of the imperative for the new direction with respectful dialogue, solid research, and explicit goals for achieving new outcomes.  (See Talladega County's Instructional Masterpiece and Home Page)
2. SMART Goals are Smart for a Reason
Specific – Measurable – Attainable – Realistic – Timely Paul J. Meyer describes the characteristics of S.M.A.R.T. Goals in Attitude in Everything. Setting these types of goals provides focus on the organization's needs and improves experience and performance in the quest toward new ground. Critics of SMART goals warn that focusing on activities rather than outcomes might set you up for failure. But, SMART goals initiate the action in your the plan. Remember, your vision defines your outcomes. When creating your plan, keep in mind the characteristics of SMART goals to get the most of your action steps along the way.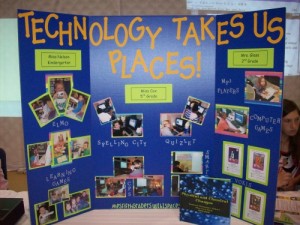 3. Plan to Celebrate as You Move Forward 
Do not underestimate the importance of making progress visible to others. My district in central Alabama, Talladega County, began a digital transformation many years ago. Our teacher led technology initiative laid the foundation for our current progressive instructional goals — infusing technology with a project-based learning curriculum in all schools. But this didn't happen overnight. We began small and celebrated big. Our 21st Century Technology Showcase has become the district event of the year for students and teachers. In fact, this year we have expanded to a two-day event to accommodate parents, community members and others eager take part in the experience. Celebrations communicate significance. Birthdays, anniversaries, and holidays wouldn't be the special milestones and events they are without enthusiastic celebration. Your digital learning program must be celebrated with the same passion.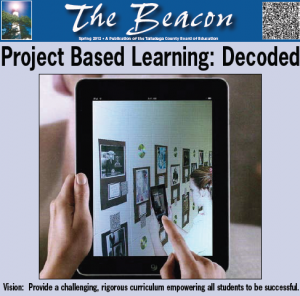 4. Priority Seating – Who and what must be in place first, second, and third?
Make a list of everything that needs to be done. This will take a little time. OK, it will take a LOT of time! Patiently work with others on this list. Now, triage. You are creating phases of your plan by assigning priority order to projects on the basis of where funds and other resources can be best used, are most needed, or are most likely to achieve success. Before assigning priority to the many projects, steps, or aspects of your plan, ask yourself a few questions:
Who are your teacher leaders?
Identify those already ahead of the curve. Talk to them about their experiences and how they've moved forward on their own. To build momentum, many teacher leaders are needed. Take the time to identify your leaders and listen to them. They may be willing to do more than you expect, if you open the door of opportunity to them!
How can teachers be empowered in the planning phase?
For example, ask teachers for advice and assistance in planning and implementing technology training, developing mentoring programs, and informing parents and the community of new digital learning initiatives.
Who else wants what you want?
Did you know that you have partners in your efforts that you've yet to made? Schools aren't the only organization interested in students becoming immersed in a digital learning environment. Have you considered partnering with local businesses, universities, other school districts, and community organizations to plan and implement your new vision? You may find that they have much to offer you as you move forward.
"Nothing can add more power to your life than concentrating all your energies on a limited set of targets." –Nido Qubein
5. Tell your story 
Without deep reflection on your efforts, one cannot tell their personal story. Because reflection is the key to growth, make it a crucial part of your plan to share your story from the very beginning. If I listened to that insecure voice inside my head, I'd wait until I thought I was good enough before sharing what I am doing.  Take my advice. Don't listen to that voice! The more you share, the more excited you become about your plan. You will find inspiration for improvement and discover next steps. How should you tell your story? Invite people to come see your story for themselves, write about what you've accomplished  for online publications or your local newspaper, and apply for awards, grants, and other recognition. Celebrate your progress constantly by bragging on teachers, students, and administrators for embracing the vision and moving forward. Keep this in mind: If you don't tell your story, then who will? Make it a part of your plan from the start.
Adopting the Boy Scout-like motto requires stamina, focus, and determination. You will be rewarded for accepting the challenge to create the best plan possible. Know that your efforts are certain to dramatically impact the lives of every student in your path. Good luck!
Jennifer Barnett is a school-based technology integration specialist at Childersburg High School, a 1:1 school with a project-based learning curriculum. Ms. Barnett designed and began leading technology initiatives in her rural Talladega County district while maintaining her role as a full-time classroom teacher. A veteran teacher of more than twenty years, she was selected as Alabama's District III Teacher of the Year in 2001 and in 2008, she received the Marbury Technology Innovation Award, Alabama's most prestigious award recognizing technology innovation by a classroom teacher. Ms. Barnett is a member of the Teacher Leaders Network and coauthor of Teaching 2030: What We Must Do for Our Students and Our Public Schools…Now and in the Future. She writes about the teaching life on her blog Reflect to Redirect, manages a tech help wiki, and cofacilitates the monthly #teaching2030 chat on Twitter.