Feeling Inspired By a 90-Year-Old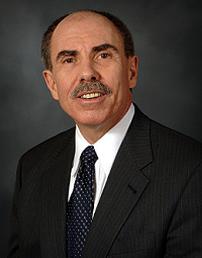 Last night I sat with a large crowd in the impressive  Ogunquit Playhouse 15 miles from Kennebunkport, Maine for the Barbara Bush Foundation for Family Literacy's (BBF)  Celebration of Reading. The event was a preliminary event to Barbara Bush's 90 th birthday today. Readings and tributes by well- known authors James McBride (The Color of Water), Sandra Brown (Rainwater), Jill Connor Brown (Sweet Potato Queen series), and Brad Meltzer (upcoming The President's Shadow) alternated with moving tributes by four Bush children. One-time high school dropout Mandy Carver stood with her husband and three daughters and related how the  BBF programs prepared her to succeed in life and business.
But I doubt  any final act  has commanded that theater's stage as the  conversation between Barbara Bush and David Rubenstein, well- known financier and philanthropist. For 30 minutes, Barbara Bush captivated the crowd with humor, candor, and her obvious commitment to eliminating illiteracy.
I have been a Barbara Bush admirer from her White House tenure where she raised the nation's consciousness to the literacy needs of large portions of our population.  It was then she formed the Barbara Bush Foundation for Family Literacy. Since last year, I have had the privilege to serve on this Board.
While always generally respecting her literacy efforts, I began to see the specific impact she was having when I joined then Alliance for Excellent Education over ten years ago. The Alliance has a long tradition of focusing on the literacy needs of secondary school students. Quite properly, much emphasis is put on the early reader, but too often concerted efforts stopped at the elementary school. Yet the BBF was stressing literacy needs at every step of the age and learning spectrum. The teen mentor program supported high school students to be tutoring elementary students. Other programs emphasized the literacy needs of the adult population.
I also saw the impact she had on her sons in public life. As Florida's governor, Jeb Bush, instituted literacy programs at middle and high schools. In the White House, President George W. Bush, advocated and sought funding for Striving Readers pilot projects to further literacy in high schools.
She could have rested. The foundation she created is growing each year. But she wanted  to reach many more. So she offered her 90 th birthday celebration as a vehicle to raise funds and also to launch a major initiative.
How many nonagenarians announce a $7 million XPRIZE to develop mobile learning applications able to move low literate adults to basic literacy in one year? (Visit http://www.xprize.org/ for details of the competition which starts June 2015 and is funded by Dollar General Literacy Foundation). She  speaks movingly of the 36 million adults who read below a third grade level. When many more people can read, write, and comprehend, she concluded at the playhouse, so many of the nation's problems will disappear.
Happy Birthday, Barbara Bush. As one author observed last night, you will never see all the lives you have touched and improved. But thousand of lives,perhaps millions, of lives have been enriched by your unrelenting efforts to improve literacy. This legacy lasts forever.
And for teachers and educational technologists, read the XPRIZE competition requirements and begin forming your teams. You may win a large prize, millions of Americans receive new opportunities, and Barbara Bush gets a birthday gift worthy of a committed 90 year old.
Bob Wise is president of the Alliance for Excellent Education and former governor of West Virginia.
Categories:
Uncategorized