Examining (and Preventing) the Long-Term Effects of Border Separations on Children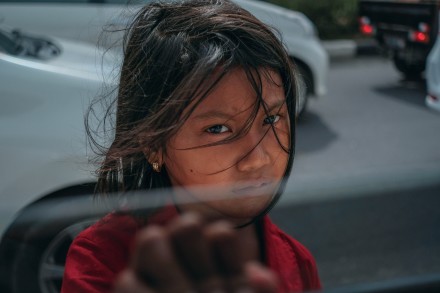 "I felt like a prisoner." "I felt like a dog." "I don't want to remember." "They told us to behave or we'd be there forever."
Through the experiences of six children separated at the border from their families, Washington Post reporter Michael E. Miller provides a disturbingly powerful account of how two months in a Texas shelter traumatized the children kept there. Left unknown is how the experience will impact these children over the rest of their lives, although experts say the effect likely will be profound.
"It's not like an auto body shop where you fix the dent and everything looks like new. We're talking about children's minds," Luis H. Zayas, professor of social work and psychiatry at the University of Texas at Austin, told The Washington Post in an article by reporter William Wan.
But how can long-term damage be prevented?
In an interview with Vox reporter Dara Lind, Dr. Nadine Burke Harris, CEO of the Center for Youth Wellness, talks about how having a "safe, stable, nurturing relationship" with an adult caregiver can prevent an adverse childhood experience from "metastasizing into toxic stress."
Harris talks about how parents help "turn off" or "calm down" the biological stress response—called "fight-or-flight"—that normally happens when a child experiences fear. But when the parent is not there, the stress response is not turned off and that "changes the structure and function of children's developing brain, their developing immune system, their hormonal system, and even the way that DNA is read and transcribed."
In the short term, these changes place children at greater risk for infection, growth problems, sleep problems, problems with digestion, and autoimmune disease, Harris says. Over the long term, those children face an increased risk of heart disease, stroke, cancer, Alzheimer's, diabetes, and other health conditions.
In a blog post, Robyn Harper, a policy and research associate at the Alliance for Excellent Education, writes about how adolescent students who have experienced trauma are more likely to display "fight-or-flight" behaviors, such as "bullying other students or rushing out of class when confronted by a teacher, or detachment behaviors, such as isolating himself or herself from adults and peers or being disengaged during class." However, infants and young children who are not capable of effectively fighting against or fleeing from stressful situations are more likely to respond by disengaging and avoiding external stressors, attempting to cope through separating their experience and feeling from themselves and reality.
Harper also notes that including a trauma-exposed children and adolescents in a secure relationship with adults can "buffer the effects of the traumatic event and allow the [child or teen] to cope and return to a sense of safety and well-being." She offers several ways that parents can work with school personnel to support students who have experienced or witnessed trauma, such as maintaining regular parent-teacher communication about student academic and social behavior and creating parent advisory groups. The blog also links to parent and family resources from The National Child Traumatic Stress Network. 
The lives of the children who were held in the border shelters have changed forever. Nothing can be done about that. However, something can—and should—be done to ensure that the children, their parents, and their teachers receive necessary support and resources in the hopes of preventing two months in a Texas shelter from negatively impacting these children's emotional and physical development permanently.
Jason Amos is vice president of communications at the Alliance for Excellent Education.