ESSA's "Supplement, Not Supplant," Continues to Divide Republicans and Democrats Over the Use of Title I Funds

September 27, 2016 01:20 pm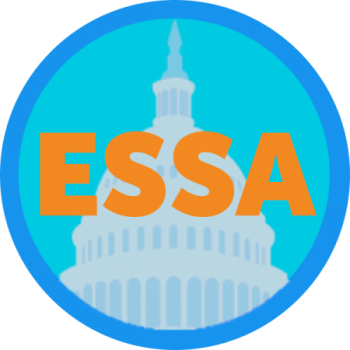 Republicans and Democrats continue to battle over "supplement, not supplant," an esoteric but important provision in the Every Student Succeeds Act (ESSA) that governs the use of Title I funds. The most recent debate took place during a September 21 hearing held by the House Education and the Workforce Subcommittee on Early Childhood, Elementary, and Secondary Education.
At the heart of the debate is the proposed regulation for supplement, not supplant, offered by the U.S. Department of Education (ED) on August 31. According to an ED fact sheet, the proposal will "ensure that federal funds are additive and do not take the place of state and local funds in low-income schools, in keeping with the longstanding commitment under Title I that the nation's highest need students receive the additional financial resources necessary to help them succeed." The fact sheet points out that the proposed regulation would direct as much as $2 billion in additional state and local funding to high-poverty schools.
During the hearing, subcommittee Chairman Todd Rokita (R-IN) disagreed with that assessment, saying that the proposal was "unlawful" and carried "significant" consequences. Specifically, Rokita said the proposal "threatens to impose a multi-billion-dollar regulatory tax on schools across the country" that could force many school districts to change their hiring practices, relocate their teachers, and raise taxes.
U.S. Representative Marcia Fudge (D-OH), top Democrat on the subcommittee, said ED's proposal would address long-standing disparities between high-poverty school districts that routinely spend less per student than low-poverty school districts.
"According to the proposal, each school district, not the federal government, comes up with its own formula for allocation of state and local funds," Fudge said. "If the district's Title I schools are receiving their full share of state and local funds based on the district's own formula, Title I dollars are truly supplemental and the district is fully compliant with federal law. That seems like a reasonable standard to me."
Witnesses during the hearing supported each side of the argument.
Ryan Owens, executive director of the Cooperative Council for Oklahoma School Administration, testified that ED's proposal would "likely lead to the elimination of programs and initiatives that increase student and/or parent choice." He also wondered how districts using long-term substitute teachers or emergency certified teachers to fill hard-to-staff positions like special education and high school science would "satisfy a requirement for equalized spending when the needed resources, teachers do not exist."
In his testimony, Scott Sargrad, managing director of K–12 education policy at the Center for American Progress, noted some of the dramatic resource differences that ED's supplement, not supplant, proposal would address. "In approximately 1,500 school districts across the country, there are about 5,700 Title I—or poor—schools that receive on average $440,000 less per year than wealthier schools," Sargrad said. "That's a lot of money. With $440,000, a school could hire 8 new guidance counselors, or give a $10,000 bonus to more than 40 teachers."
Sargrad agreed that ED's proposal would "require extra efforts," but he said that more than 90 percent of school districts would already be in compliance.
"Those remaining 10 percent or so of districts must do the hard work of showing that they are fairly supporting poor schools with state and local funds before the addition of federal dollars," Sargrad said. "Every day, real students walk into schools with so few resources that every one of us would say they are unacceptable for our own child." He described a Detroit elementary and middle school with black mold on the gym floor and exposed wires in the ceilings and how students race to class to get the best blankets at William Penn School District in Pennsylvania.
ED will continue to accept comments on its proposed regulation for supplement, not supplant, until early November 2016. The timing of the final regulation is unknown, but ED officials are expected to publish it before the end of the year. Already, Senate Health, Education, Labor, and Pensions (HELP) Committee Chairman Lamar Alexander (R-TN) has said he will "do everything within [his] power to overturn it" if ED's final regulation for supplement, not supplant, resembles its current form.
For additional details on the hearing, read the summary by Education Week's Andrew Ujifusa or access archived video and written testimony from the subcommittee's website.
Categories:
Uncategorized