The Every Student Succeeds Act: Hearing Witnesses Discuss the Appropriate Federal Role

October 05, 2017 12:15 pm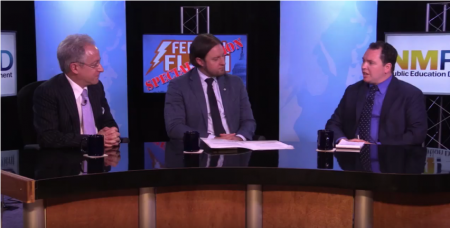 Did you catch the Senate education committee's hearing on the quality of the plans that states are developing under the Every Student Succeeds Act (ESSA) on October 3?
We've got a post-game, behind-the-scenes video with two of the four witnesses, New Mexico Public Education Secretary Christopher Ruszkowski and Executive Director of Johns Hopkins Institute for Education Policy David Steiner.
In the video, the witnesses share
questions they wish were asked during the hearing;
issues that Congress should pay more attention to in ESSA implementation; and
thoughts on what states are doing correctly—or incorrectly—in developing their education plans under ESSA.
The witnesses also address what Ruszkowski calls one of the "hottest" topics during the hearing: the federal government's role in ESSA implementation. "There was a lot of consensus around what states should be doing, but a lot of debate around the federal government's role in enforcing it, or what the federal government's role should be at all," he says in the video.
So what is the appropriate federal role in ESSA implementation, according to Ruszkowski and Steiner? Watch the video below.
The Alliance also submitted a written statement for the hearing record emphasizing that while ESSA provides states with flexibility, efforts to innovate should not jeopardize access to a high-quality education for all students, especially those who are traditionally underserved. The following excerpt from the statement highlights this point.
"ESSA is fundamentally a civil rights law with many federal requirements designed to promote educational equity and prepare all students for postsecondary education and the workforce. ESSA provides states with significant flexibility when it comes to how they achieve equity and excellence, but ESSA is not a blank check."
Read the full statement.
To learn more about the Alliance's work on ESSA, including dashboards highlighting key equity policies in state plans, visit all4ed.org/ESSA.