The Every Student Succeeds Act: Hearing Witnesses Discuss the Appropriate Federal Role

October 05, 2017 12:15 pm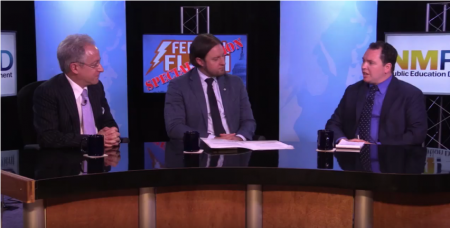 Did you catch the Senate education committee's hearing on the quality of the plans that states are developing under the Every Student Succeeds Act (ESSA) on October 3?
We've got a post-game, behind-the-scenes video with two of the four witnesses, New Mexico Public Education Secretary Christopher Ruszkowski and Executive Director of Johns Hopkins Institute for Education Policy David Steiner.
In the video, the witnesses share
questions they wish were asked during the hearing;
issues that Congress should pay more attention to in ESSA implementation; and
thoughts on what states are doing correctly—or incorrectly—in developing their education plans under ESSA.
The witnesses also address what Ruszkowski calls one of the "hottest" topics during the hearing: the federal government's role in ESSA implementation. "There was a lot of consensus around what states should be doing, but a lot of debate around the federal government's role in enforcing it, or what the federal government's role should be at all," he says in the video.
So what is the appropriate federal role in ESSA implementation, according to Ruszkowski and Steiner? Watch the video below.
To learn more about ESSA, visit all4ed.org/ESSA