Ensuring that our Students have Globalized Era Skills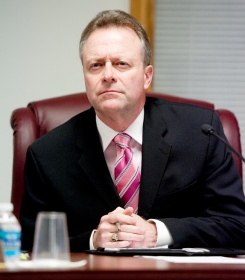 The following blog post comes from Dr. Michael J. Martirano, superintendent of St. Mary's County Public Schools in Leonardtown, Maryland. 
In most states in America, great reform efforts are underway to adopt and implement Common Core State Standards in both English/Language Arts and Mathematics.  These national educational standards establish, at the basic level, a set of shared goals and expectations for what students should understand and be able to do in grades K-12 in order to be prepared for success in college and the workforce.
In theory, the common standards are expected to help ensure that students are receiving an equally rigorous, high quality education consistent from school to school and from state to state.  This expectation has created a firestorm of work around writing local curriculum and retraining the teaching workforce through targeted and intentional professional development. All and all, this reform is a noble and valiant attempt to increase rigor and better prepare students for the world of work in a globalized era.  
However, during the implementation and preparation stage of the reform efforts, I have become troubled and concerned about what I call basic disconnects to theory to practice.  During this contemplation stage, I read the book, The Global Achievement Gap  by Tony Wagner. It was after reading this book that I began to have moments of clarity.  In this book, it is stated that if students do not have explicitly defined skills then they will face challenges competing in the global era.  So, throughout this school year, I have used this book as a companion and reference as we implement the Common Core Standards.
The basic tenets of the book discuss and define the essential survival skills that all students will need for the 21st Century. These skill are as follows:
Collaboration Across Networks and Leading by Influence: the need to work as a team and to collaborate both in live and in virtual settings.
Initiative and Entrepreneurialism:  the need for creative problem solving and proactive leadership.
Accessing and Analyzing Information: the need to manage and evaluate a multitude of information from multiple sources.
Curiosity and Imagination:  the need for inquisitive thinking for solving problems and developing new ideas.
Critical Thinking and Problem Solving:  the ability to ask good questions and think critically.
Agility and Adaptability:  the need for flexibility and responsiveness to different situations and problems.
Effective Oral and Written Communication:  the ability to convey thoughts and ideas in a clear and cogent manner.
So, as school districts are spending an inordinate amount of focused time on writing curriculum to implement the Common Core Standards, it is important to pause and review their collective work.  All school districts should ensure that the seven survival skills contained in The Global Achievement Gap by Tony Wagner are included in the curriculum documents to ensure that our student have true and real globalized era skills.  Not doing so would miss the educational mark for our students as we theoretically and practically prepare them to be college and career ready in a globalized era.
Dr. Michael J. Martirano is superintendent of St. Mary's County Public Schools in Leonardtown, Maryland.