Eighty Six Percent of Students Now Covered Under Common Standards

December 01, 2010 08:39 pm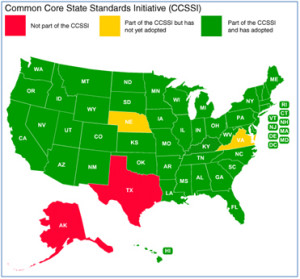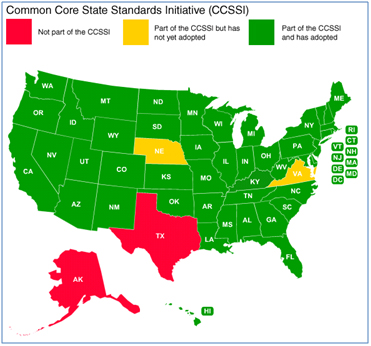 At the beginning of this week South Dakota signed on as the latest state to officially approve the common core state standards, bringing the total number of states that have adopted to a grand total of 43 plus the District of Columbia. That translates into 86 percent of the U.S. student population and 88 percent of the total U.S. population being "covered" by common standards.
In a statement from the South Dakota Department of Education, South Dakota Secretary of Education Tom Oster said, "A fraction is a fraction, whether you're in South Dakota or South Carolina. The Common Core is about ensuring quality and consistency across our education system." According to the Rapid City Journal, state department education officials said they plan to provide guidance and professional development on the new standards this school year.
Before South Dakota, it was Alabama on November 18. And on the 17, the Idaho Department of Education provisionally adopted the standards. Education Week reports: "The board first considered them in August, and took the final vote last week after a public comment period in October. Now the standards have to be considered and approved by the education committee of at least one chamber of the legislature, which doesn't reconvene until January."
Only seven states remain however Gov. Robert McDonnell has already declared that Virginia will not be adopting the standards, despite recent protests from local residents and media outlets. Alaska and Texas are also out because they never signed on to the common core state standard initiative when it was announced in June 2009. So that means all eyes are on North Dakota, Maine, Montana, and Nebraska.
Categories:
Uncategorized