Educator Voices: Scaling Literacy Improvement in Pennsylvania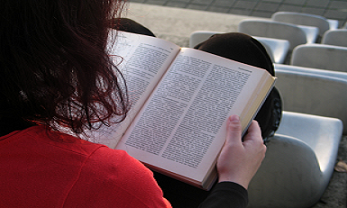 Last month I attended Pennsylvania's Literacy Conference—"Literacy is for Life."  Indeed! That is an apt summation of my own career-long enterprise to witness at last large-scale literacy improvement showcased in Harrisburg.
Pennsylvania is one of six states awarded a five-year federal Striving Readers Comprehensive Literacy (SRCL) grant to implement a comprehensive birth-through-grade-twelve literacy plan that targets students with the greatest literacy needs. The conference brought together district and school leaders, teachers, and learning specialists who are deeply engaged in scaling improved literacy instruction and achievement across the state.
The break-out sessions highlighted—
data-driven instruction based on in-depth assessment of student's literacy needs;
multiple approaches to high-quality core literacy instruction to ensure students are engaged in meaningful reading and writing across the curriculum;
the use of higher quality assessments to track student progress and measure student mastery;
developing diverse partnerships to engage the community in improving students' language, reading, and writing skills; and
leading a climate of continual professional improvement in the literacy practices of all teachers.
I attended one session on Reading Apprenticeship (RA) classrooms in which teachers reported enormous improvements in their ability to help their students actively inquire into text meaning and their own and others reading processes. Teachers of biology, English, and history talked about how they learned to use their subject area knowledge to help students develop reading comprehension and problem-solving strategies specific to the subject area. Their students receive extensive support to connect what they read to the background knowledge they already have and to engage in extended opportunities to read, write, and discuss with their peers.
Teachers noted that RA professional development activities confront many deeply held beliefs and commonly accepted practices in traditional secondary education. They learned how to integrate routine, strategic ways of engaging with reading as part of subject-area instruction. They enhanced students' abilities to direct their own learning by creating a climate of collaborative inquiry and deeply reframing the way students talk about what they know, what they find confusing, and what they can do to understand and move forward.
All of the teachers reported sharp increases in AP pass rates and end of course proficiency rates in high school science, history, and English courses following implementation of RA. For example, Alicia Ross, a history teacher from Blue Ridge High School, a small rural Title I high school in Pennsylvania, saw average pass rates for the two Advanced Placement courses she teaches—U.S. Government and Politics and Macro-Economics—jump from below fifty percent to more than 80 percent over a two-year period.
At another session, the team from Derry Area School District, recipient of an innovation award for its local comprehensive literacy plan, described specific elements to ensure every child is known and provided appropriate literacy development and education from birth through grade twelve. In addition to crafting mutually reinforcing components, they designed customized data profiles for every student that follows him or her throughout schooling.
The Keystones to Opportunity (KtO) operational team that leads the state initiative shared the evaluation results for year three of the grant program. The results show greater percentages of students across grade levels scoring in the upper quartile and a reduction in the percentage of students scoring in the lowest quartile.
As part of its sustainability plan, the KtO team has created online learning paths to provide the nine foundational literacy modules to all of Pennsylvania's 500 school districts and charter schools. Their new Secretary of Education, Pedro Rivera participated in the Innovation Award Banquet to recognize the wonderful work that is being done across the state to improve literacy achievement. He acknowledges that the KtO initiative affords an immense opportunity to build upon these early successes in order to scale literacy improvements statewide. For more information see the Alliance for Excellent Education publication, Advancing Adolescent Literacy: Pennsylvania's Keystones to Opportunity Comprehensive Literacy Program.
It was deeply gratifying to hear about the remarkable improvements in students' literacy learning and in educators' sense of efficacy and satisfaction in their ability to make a critical difference in their young lives.