#EdTech Perspectives: Getting Started with Flipped Learning – One Lesson at a Time

February 25, 2015 12:35 pm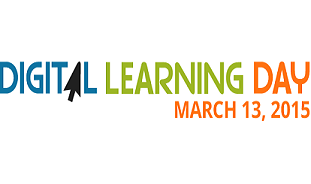 This guest blog post comes from Helen Lazzaro, a Consultant for the  Flipped Learning Network. This blog appears as part of the Alliance's Digital Learning Day Blog Series. Digital Learning Day 2015 takes place March 13.
---
On Digital Learning Day, Friday, March 13, 2015, experienced flipped learning educators in twelve countries will open their classroom doors to showcase active engaged learning in student-centered learning environments. You are invited to attend one of these events! (Some sites are hosting on other dates).
Experience flipped educators in 36 classrooms (representing 12 countries and 15 U.S. states) are opening their classroom doors on Digital Learning Day or during the week so other teachers, administrators, students, parents and the press can experience a flipped classroom first hand. To sign-up to attend a hosting school near you, click here.
Countries: Brazil, China, India, Italia, Kazakhstan, Mexico, Morocco, Serbia, Singapore, The Netherlands, UK, USA
US States: AL, CT, FL, IL, IN, LA, MA, MN, MO, NC, NY, OH, TX, UT, VA
Flipped Classroom Open Houses are intended to shed light on a student-centered, personalized learning approach and encourage other teachers and administrators to give flipped learning a try in their own schools and districts. See an example of a flipped class in action with three science teachers on the CBS Evening News from the Warren Township High School in Gurnee, IL
Flipped Learning and Flipped Classroom Open Houses originated with Jon Bergmann and Aaron Sams, the pioneers of flipped learning and authors of Flip Your Classroom: Reach Every Student in Every Class Every Day (ISTE, 2012) and Flipped Learning: Gateway to Student Engagement (ISTE, 2014) .  These open classrooms help to share the experiences of flipped educators with others. Bergmann and Sams believe the best way to understand flipped learning is to physically visit a flipped classroom.
How do I get started with Flipping the Classroom?
Start small:  choose one project, unit, lesson or activity.
Do you have a lesson that already has in-class activities?  Use a video to provide basic introductory information (Bloom's Remembering, Understanding).  Find a video or record your own lecture that introduces the topic.  Then record the instructions for the activities.  The videos, in addition to any homework reading assignments, can be used before class (as homework) or as an In-Class Flip.(Read more about In-Class flip here)
Teach students how to watch a video for learning.  Using notetaking strategy or WSQ(Watch, Summarize, Question) have students write down notes about the topic, posing a question about the reading or video.  (Watch the video linked)
Pose a question to the class.  Give them a few minutes to discuss in their groups. Discuss the posed question and questions from their notes.
Introduce the activity and let groups know they can watch the activity instructions video when they are in their groups.
Teachers use the added class time to listen to each group, providing frequent feedback as the students work on the activity, and help students who are struggling.
Reach every student every day:  Teachers have the opportunity to listen as groups, teams, individual students work on applying their learning.  Teachers can reach every student every day, providing frequent feedback, additional 1:1 instruction and guidance as they facilitate and help students apply what they are learning.  Each student becomes accountable for what they need to learn in order to demonstrate and apply learning to each engaging activity.
Redesign Classroom Time: Designing Activities:  The most important part of the flipped lesson is to use the additional time in the classroom reaching every student every day.   Accomplish this by designing engaging and interactive, collaborative activities.
Focus on activities that promote active learning techniques.  Allow students to work on applying the learning concepts in the classroom where peers and instructor/teacher and peers are available for feedback, clarification or reteaching.
Active learning activities would include: peer instruction, collaborative learning, group work, problem-based learning, project-based learning, inquiry based learning, Visit Jon Bergmann's website to
Join the Flipped Classroom NING: Join the Flipped Learning NING, where 23,000 members share their experiences and answer questions with suggestions and ideas for Flipped Learning and Flipped Mastery in the classroom.
Visit a Flipped Classroom: Please RSVP to visit a Flipped Classroom Open House. Space is limited. To review a list of school locations and to sign up, click here. And don't forget to take the Digital Learning Day Pledge!
Resources:
---