#Edtech Perspectives: Creating a Culture of Innovation and Connection: It Begins By Defining the Why

February 12, 2015 12:30 pm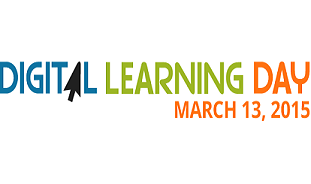 This guest blog post was written by Janet Ilko,  a writing and AVID teacher at Cajon Valley Middle School in San Diego. This blog appears as part of the Alliance's Digital Learning Day Blog Series. Digital Learning Day 2015 takes place March 13.
---
What literacy skills do you think your students need in order to become engaged, thoughtful members of society?
Why is it important that students acquire the ability to read and present themselves in writing in a digital world?
What communities are available to our students outside of classroom doors? How can we facilitate student membership in the communities they hope to join? How can small connected moves have a big impact on teaching and learning? Perhaps most importantly, what is this access worth? How will this access contribute to the identification and removal of barriers that children face based on race, culture, language, and access? How will students build connections?
These are some of the many key questions posed a few weeks ago during a Connected Learning Symposium I attended sponsored by the California Writing Project. W
e were given the luxury of time, something that educators value above all else, to reflect and consider how infusing Connected Learning principles and technology into our classroom effects student participation and learning.
When thinking about creating a culture of innovation, you must begin by asking deep questions that define or influence your pedagogy if you want to affect positive change both on a campus and a classroom. Because we are rolling out a 1-1 initiative at my own school site, this was a perfect time to reflect not only on the how, but even more importantly the why when implementing such a plan.
It hasn't been a completely smooth transition on our campus as students were assigned their personal Chromebooks this past week. There are logistic concerns, such as a schedule change to check the devices in and out on a daily basis and permission forms from families to be signed and collected. Where do we store them if a student leaves early? What happens if the device loses a charge or has technical problems? What if the student refuses a Chromebook device? All of these questions revolve around the tool, and will work themselves out over time. But these are not the roadblocks that really matter. What will determine the success or failure of this initiative is answering the big questions,  "How will this improve the educational program for our students? Why should we do this? "
Push-back occurs when both teachers and students don't understand, or value the why of a change. When talking with some concerned students this week about why they did not want to "carry the Chromebook," I questioned deeper and discovered, it wasn't about the tool, it was not knowing the purpose for the change. Students said, "I don't want to have my face on a screen all day. I come to school to talk and to be heard, not just work on a program. I could do that at home." There is a real fear that they will be compartmentalized into canned programs, disconnected from the social and academic discourse of school. They see the roll out as an all or nothing venture, that everything will become digital, and the face to face communication that my middle school students crave will be lost or limited by these new tools.  As we create a culture of innovation, we need to remember that we ultimately want to build a culture of connection.
I propose that to begin a culture of innovation, you begin by providing teachers the time to evaluate and discuss these key questions as they plan to integrate connected learning into their classrooms. During our retreat, these key questions were posted for reflection and discussion. Every educator needs to ask these questions and work through the tough answers as we move forward in digital and connected learning practices.
So what is the real why of your class? Why should students take it or be in it?? How will they be changed by it? What is your discipline's or classroom's real "why"? Why does it matter that students take ____________class or become __________ists?
How can digital and networked technologies effectively support the real why of your course?
This is my initial response:
Why take my EL writing class? Well to start because they must, it is required, a gate if you will to get into what they refer to as "real" school. So I want to create an environment that offers real school now, that, allows, no demands that students are present, and active, and care about what they are learning. This class isn't a remedial place, but instead a place of empowerment.  I also have the responsibility to prepare them for the realities of the academic world.  We were just discussing this morning about what it means to connect in our classrooms, to provide student choice. My mantra in my head that now has my voice out loud, is student choice inspires student voice. The idea that all voices at the table need to be heard is paramount in my pedagogy as an educator.
Teaching my students how to effectively use their voice, to be advocates for themselves and others, can be enhanced through technology. The idea of the greater network, connecting through digital means adds power and purpose to their communication. How much more focused will a student become if they know they will have a broader audience than the students in the classroom and their teacher? If the real why of the course is empowerment, using technology to connect is a powerful tool to connect to those in the room, and the broader digital community.
If we are going to truly redefine how we educate our young minds, we need time, space, and support to focus on our pedagogy to provide students effective ways to learn, create, and connect. What's your why?
Janet Ilko is a writing teacher and AVID teacher at Cajon Valley Middle School in San Diego and part of the University of California at  San Diego Writing Project