EdSurge Fusion 2018: In Education Reform, Tapping the Traditional to Implement the Transformational

November 02, 2018 10:19 am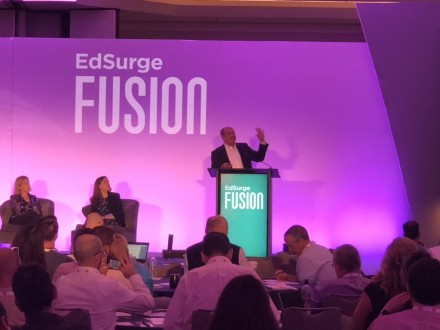 Last month, as I attended the EdSurge Fusion 2018 conference, I immersed myself in the idea of education transformation. Sitting in that hotel ballroom, I was surrounded by the most cutting-edge educators—those district leaders, principals, and teachers who are leading the way to provide students with genuine twenty-first-century learning experiences.
But now, as I reflect on my experiences from the conference, I ask myself, "What does transformation really mean?" And, more importantly, how do we talk about transformation with the educators and school district leaders who were not in that energy-charged ballroom with me, the ones who want to change students' learning experiences but may not feel they operate in an environment that accepts, encourages, or even needs the sweeping changes envisioned in the term transformation?
At its core, transformation embodies a very basic proposition: all students have the quality education that currently is limited to a select few. When every school, regardless of zip code, embraces personalized learning, recognizes the imperative of educating the whole child, and encourages students to take control of their learning, our nation will have achieved true transformation. When all children have the opportunity to develop their talents to the fullest, that is transformation.
I do not think many educators feel challenged by this aspect of transformation. But while they may agree on the desired outcomes of a transformed education system, there is less agreement on the transformative strategies necessary to get there. Many school leaders, educators, parents, and community leaders want change, but also question what transformation means. They question the value of totally disrupting an education process that achieves lackluster, but predictable, results for something totally unknown. Meanwhile, for others the language of transformation seems only to increase their burdens by packing yet another demand into an already overflowing backpack.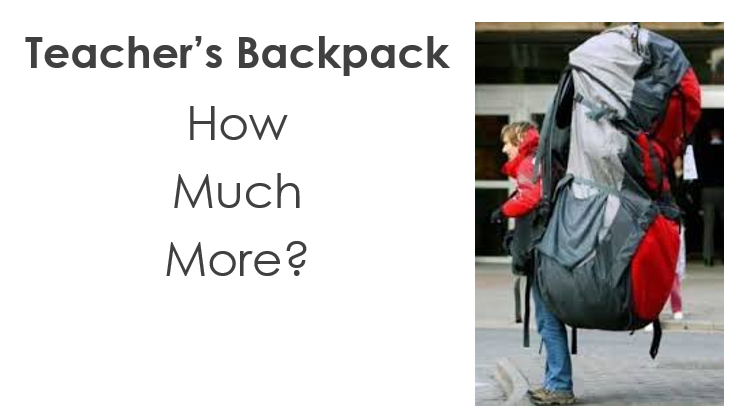 But transformation does not mean schools and educators should abandon all existing approaches. In fact, during the past five years I have observed an increasing need to balance transformational approaches with traditional ones. In the zeal to move rapidly, we need to avoid automatically branding those elements considered traditional as the enemies of transformation.
Real transformation can uplift many traditional approaches worth keeping—the teacher exhibiting empathy and differentiating instruction for students, the school as a community center, encouraging students to develop interests through extracurricular activities. Indeed, much of what we term transformational today actually is quite traditional. We should not forget that more than 100 years ago education reformers like John Dewey wrote about educating the whole child and making curriculum relevant to students' lives.
So simply being a traditional element of education is not necessarily bad. What is important, however, is the way in which schools employ that traditional element in a rapidly changing education environment. Planning how to move districts and schools to transform student learning requires carefully incorporating traditional elements in ways that expand and elevate them so that they reach every student. This means working with students, parents, the public, community leaders, and policymakers so they understand how our schools can incorporate those good and timeless traditional elements into a system that responds to modern demands and needs.
The time is ripe for this type of education transformation as policy, practice, and learning sciences research converge to drive significant education decision making in the next three years. Furthermore, in addition to rapid pedagogical advances and growing demands for a skilled workforce, the federal Every Student Succeeds Act requires every school district to develop a plan for improving its lowest-performing schools. Simply put, districts must transform their schools. But achieving the transformative result of providing every child with a twenty-first-century education requires remembering that transformation is largely made up of traditional elements amplified and extended to all students. Our job is to work together, respect what always has been good in education, and not overwhelm teachers with an overloaded backpack, but rather collaborate with them so the backpack is redesigned, realigned, and renewed.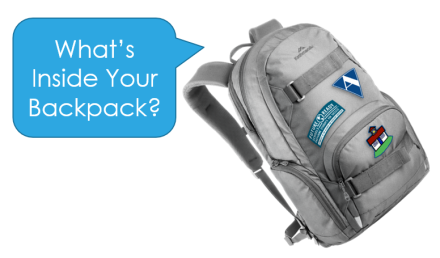 Bob Wise is president of the Alliance for Excellent Education and former governor of West Virginia.