#EdTech Perspectives: School District Networks – Five Tips on Getting the Best Deal

February 24, 2015 01:45 pm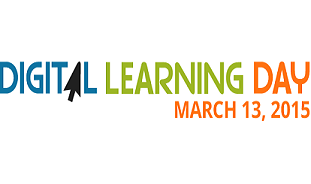 This guest blog was written by EducationSuperHighway, an organization focused on upgrading the Internet infrastructure in K–12 public schools.This blog appears as part of the Alliance's Digital Learning Day Blog Series. Digital Learning Day 2015 takes place March 13.
---
Digital learning in the classroom is only possible if schools have robust, high-speed broadband first. In order to make this happen, many school districts will need to plan for a network upgrade project. As with all district-wide initiatives, superintendents and district leaders play a critical role in ensuring the success of network upgrades. With this in mind, EducationSuperHighway created Network Essentials for Superintendents, a guide to help district leaders accomplish successful network upgrades.
Among other network insights, the guide shares key tips gathered from district superintendents and technical directors about procuring your network. Purchasing and procuring a robust network is a significant budgeting project—school districts spend upwards of $1.85 billion a year on Internet service—and it is often difficult to know if districts are getting the best deal when planning a network overhaul. Below are the guide's five best practices to help ensure you get the best deal on your district's network:
1.     Design a competitive purchasing process. Many of the superintendents and tech directors we work with highlighted a competitive purchasing process as a major advantage. For example, Will Kerr, Director of Technology for Reynoldsburg City Schools in Ohio told us, "the more people you get competing for you as a customer, the better. Don't just post an RFP, put it on your website, talk to media—be very vocal about it. In the end it's going to save you big bucks." Having reference costs from your peers and at least three difference vendor RFP bids will help your team negotiate the best price.
2.       Coordinate your technical and business teams. Both of these teams play a critical role in a successful network upgrade project. Maintaining a close working relationship through the procurement process will avoid miscommunication and increase your chances of being able to take advantage of a great deal.
3.       Hold suppliers accountable. Superintendents can support their teams by helping to ensure that suppliers deliver as expected. This may mean demonstrating your district's commitment to upgrading, removing internal barriers, and/or keeping all stakeholders on the same page.
4.       Leverage expertise, but control the outcome. It's true, many suppliers will have more expertise in their specialty area than your team. One of your challenges is to include suppliers in your process enough to gain the benefit of that expertise while making sure that your team maintains ownership of decisions.
5.       Manage risks actively. Make sure your team meets regularly to assess and address potential project risks. For example, if you might add new online learning tools that require more bandwidth, make sure your Internet access and WAN contracts include a provision to increase bandwidth during the contract for a pre-negotiated fee.
These five budgeting tips provide a valuable framework for planning your upgrade—the full Network Essentials for Superintendents guide also provides an introduction to network infrastructure, quick calculations for how to estimate your district's bandwidth needs, and additional tips for procuring your network. To get your district ready for digital learning, check out the full Network Essentials for Superintendents guide for more information, diagrams, and useful insights from district leaders.