ED Releases Final ESSA Accountability Regulations: What's Different and What's Next?

December 05, 2016 02:42 pm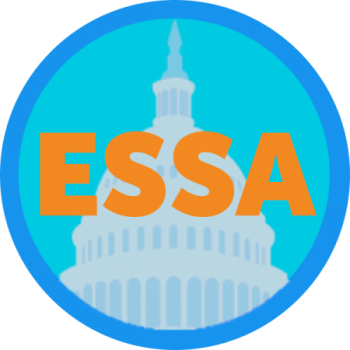 On November 28, the U.S. Department of Education (ED) released much anticipated final accountability regulations under the Every Student Succeeds Act (ESSA), the education law that replaced No Child Left Behind at the end of 2015. The final regulations make several key changes to accountability, state plans, and the implementation timeline but maintains a focus on traditionally underserved students.
What's Different?
The final regulations incorporate feedback sent to ED by educators, advocates, policy makers, and others during a public comment period on the draft regulations.
There are changes to the timeline for implementation, including:
Consolidated state plans submission dates have been changed to April 3, 2017 or Sept. 18, 2017 instead of March 2017 and July 2017.
The timeline for states to identify schools for comprehensive support and improvement is extended to the 2018-19 School Year.
The timeline for states to identify schools with consistently underperforming subgroups of students for targeted support and improvement is extended to the 2019-20 School Year.
There are also a few key areas within the regulation that now provide increased support for traditionally underserved students.
Schools are now able to receive support if one group of students is struggling in one area. In other words, traditionally underserved students will not have to fail on multiple indicators before they are identified for additional support.
Schools with a consistently low performing subgroup must receive a lower summative score than it would if it did not have a low performing subgroup. This means, for example, that a school cannot receive an "A" rating if one group of students have a low graduation rate.
This Federal Flash episode breaks down these and other areas in the final regulations. Watch the video below:
What's the Response?
Several individuals and organizations have shared reactions to the final regulations.
In a statement, Alliance for Excellent Education President Bob Wise emphasized that the regulations continue the federal role on improving graduation rates.
"Over the past decade, starting with the administration of President George W. Bush, federal regulations have played a meaningful role in strengthening the nation's graduation rate – which has now hit an all-time high of 83 percent. The Obama administration's regulations implementing the Every Student Succeeds Act continue this bipartisan emphasis on improving high school graduation rates, while leaving the key decisions around interventions and support to states, districts, and schools as called for under the new federal law."
In his response, Senate Health, Education, Labor, and Pensions (HELP) Committee Chairman Lamar Alexander (R-TN) noted that the regulations live up to ESSA's purpose to improve No Child Left Behind, and expressed his intent to examine them closely, referencing his dissatisfaction with the draft regulations ED released earlier this year.
"This regulation goes to the heart of the new law fixing No Child Left Behind, which reversed the trend toward a national school board and restored to states, communities and classroom teachers responsibility for the education of our children," Alexander said. "I would have moved to overturn the earlier version of this regulation because it was not authorized by the new law, and included provisions specifically prohibited by the new law. I will carefully review this final version before deciding what action is appropriate."
U.S. Senator Patty Murray (D-WA), top Democrat on the HELP Committee, and U.S. Representative Bobby Scott, the top Democrat on the House Education and the Workforce Committee, said the regulations don't go as far as they would have preferred in order to ensure accountability for low-performing groups of students, but they did acknowledge ED's acceptance of the extensive number of comments they received.
"We commend the Department of Education for listening to stakeholders, including teachers, parents, principals, superintendents and many others, in revising and finalizing its accountability regulation," their joint statement reads. "This rule will provide states and school districts with much needed stability and clarity as they work to submit state plans and implement statewide accountability systems."
Similarly, Chris Minnich, executive director of the Council of Chief State School Officers, also praised ED for listening and incorporating feedback from the public comments and acknowledged that CCSSO would be working alongside the new administration to implement the new law.
"It is clear the U.S. Department of Education listened to the feedback from state education chiefs across the country and made several important changes to ensure the accountability provisions in the Every Student Succeeds Act can be implemented in all states," Minnich said. We look forward to working with the new administration to offer states the guidance, flexibility and stability they need to create plans under this new law that will best meet the needs of each child."
 What Happens Next?
Many are wondering whether a Trump Administration will maintain, change, or try to eliminate these regulations. Wise, for one, encouraged the administration to maintain the regulations.
"Although I would prefer an even stronger federal role, these regulations strike a reasonable balance between local flexibility and federal guardrails," Wise said. "I encourage the incoming administration to keep these regulations in place, rather than prolonging uncertainty among states and outdated policy and practices in the nation's classrooms."
Sign up for an email alert of Federal Flash to stay up to date on ESSA developments and other areas in education policy, especially during the transition.