E-rate Modernization Order Expands Wi-Fi Access for More Than 42,700 Schools During First Year of Implementation

September 14, 2017 03:33 pm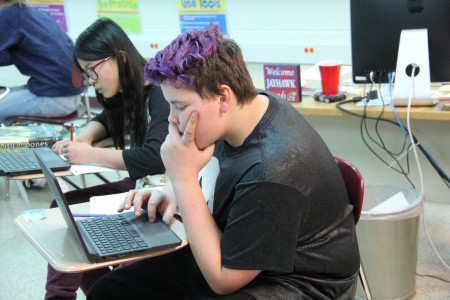 This month, as students across the country return to the classroom, those in Silver Lake Unified School District (USD 372) in Kansas will find technology and resources that were not available previously. Their computer lab has been transformed into a print shop where students can participate in project-based learning with the help of predictable and reliable Wi-Fi, changes made possible by the Federal Communications Commission's (FCC's) E-rate Modernization Order, adopted in 2014 and implemented in 2015.
The E-rate program, created as part of the Telecommunications Act of 1996, provides funding to make internet connectivity and other telecommunications services more affordable for schools and libraries. Through the E-rate program, schools and libraries receive discounts on the cost of internet access and other services. The greatest discounts are available to rural schools and libraries and those that serve high-poverty populations.
When E-rate was created in 1996, only 14 percent of the nation's schools were connected to the internet. By 2014, due in large part to support from E-rate, nearly all schools and libraries had internet access; yet E-rate struggled to meet the demand for high-speed wireless access. Websites and educational tools had become more sophisticated and a single computer lab was no longer sufficient to serve the needs of students and teachers. Moreover, the average school had the same internet connection as the average home but with 200 times more users.
To address this issue, the E-rate Modernization Order set a target of providing $1 billion annually to support Wi-Fi infrastructure and services. Funds for Learning® and the Alliance for Excellent Education (Alliance) conducted a state-by-state analysis of E-rate funds disbursed for Wi-Fi in 2015, the first year the Order was implemented and the only year for which there is completed disbursement data. The analysis finds the FCC is meeting its target, providing more than $1 billion to 42,705 schools nationwide to support Wi-Fi. This is critical, because in the two years prior to adoption of the Order no E-rate funds had been disbursed for Wi-Fi.
Furthermore, the Funds for Learning® and Alliance analysis finds that 83 percent of the E-rate funds disbursed for Wi-Fi in 2015 supported low-income schools. Here "low-income" refers to E-rate recipients that serve a population where 50 percent or more of students qualify for the National School Lunch Program (NSLP), a common measure of poverty. This is important because a 2014 report by the Alliance and the LEAD Commission, Schools and Broadband Speeds: An Analysis of Gaps in Access to High-Speed Internet, finds that students from low-income families are nearly twice as likely to have slow internet access as students attending affluent schools.
The modernization was critical, however, not just for students in low-income areas, but also for students in rural communities such as Silver Lake USD. The school district serves the communities of Silver Lake and Topeka, Kansas, including many farmland areas. Because of the extensive farmland in the area, the district does not receive a lot of money from property taxes, a common source of funding for local schools. Consequently, the district could not afford to update its unpredictable and unreliable Wi-Fi. After adoption of the E-rate Order, however, Silver Lake USD received $25,000 from the E-rate program, which the district used to replace and update its wireless infrastructure.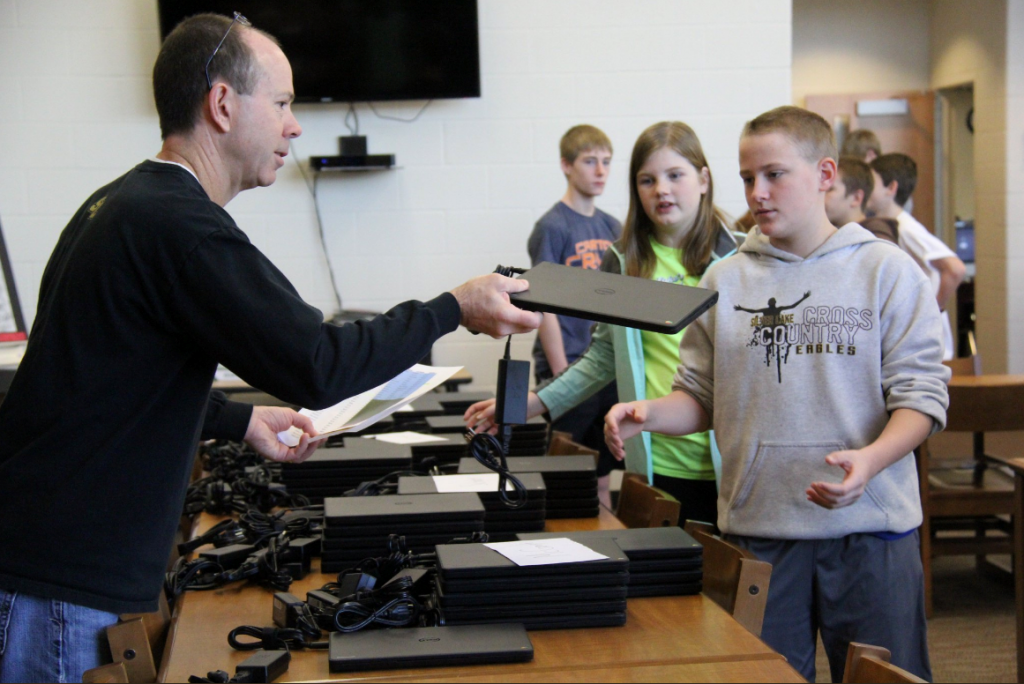 These improvements, according to Superintendent Tim Hallacy, have had a "deep impact on instruction" allowing teachers to change the way they instruct and provide "twenty-first-century" learning opportunities for students. The additional speed and capacity has allowed more students to participate in dual-credit opportunities with many students now graduating from Silver Lake High School with up to a year of college credits. The improved Wi-Fi services also have opened the door to new professional development opportunities for teachers and provide more flexibility for how teachers spend classroom time and complete instructional tasks. Furthermore, the capacity of the new wireless infrastructure has allowed the district to support a one-to-one initiative for students in grades 3–12, which means that each student in those grades receives a laptop. As a result, two remaining computer labs in the district will be converted to innovation labs, providing students with additional project-based learning opportunities.
Silver Lake USD is a shining example of the impact the E-rate Order is having on student learning. It is essential that the FCC maintain support for the Order's target of providing $1 billion annually to support Wi-Fi infrastructure and services.
Rachel Bird Niebling is director of policy development and federal government relations at the Alliance.
John Harrington is the chief executive officer at Funds for Learning®.
Photos provided by Silver Lake Unified School District (USD 372).