E-mentoring: The Difference an Hour Can Make

February 04, 2014 08:40 am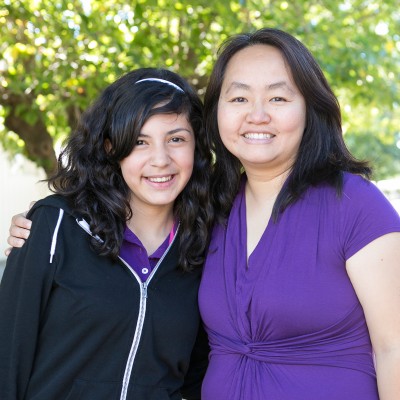 This guest blog post comes from Carissa Cassin, Director of Aspire Mentoring Academy and Volunteerism for AT&T. 
How often do you sit in front of your computer and realize an hour has quickly passed you by? Whether immersed in work, online shopping, catching up with people on Facebook, or reading the latest breaking news, it's easy to spend an hour in the digital world. What if instead you used that hour to make a difference in the life of a student?
A new report released earlier this month found that young people experience significant improvements related to academics, community involvement, and career development when they are mentored. However, the survey also showed that one in three young people will reach adulthood without having a mentor of any kind.
At AT&T, we are helping fill the mentoring gap by connecting students with our employees who can be caring adult mentors in their life. Aspire Mentoring Academy provides our employees with opportunities to mentor students at risk of dropping out of high school and help them graduate ready for college and careers. This program is part of AT&T Aspire – our company's $350 million commitment to education.
So where does one hour in front of a computer come into play? We understand that both employees and students have different needs and time constraints. Because of that, we provide flexible options for employees to mentor at work, in their community or online. That can mean at their office, at a local school or even on the go! By utilizing technology, our employees have been able to more easily share career and academic knowledge with students who need it most.
To make this possible we are working with leading education non-profits, like We Teach Science, which was founded in 2008 with the mission "to motivate, inspire and mentor American public school students to achieve excellence in the disciplines of math and science." Through this collaboration, employees serve as mentors to students, providing them a caring adult, helping them learn math skills and sharing math's relevance to the outside world through online e-mentoring.
Lilian, pictured above, an AT&T Mobility tech support manager, became a We Teach Science mentor in 2012. After first meeting her mentee Elyssa in person, Lilian worked with Elyssa, a self-described "slow learner," for one hour a week using a Web-enabled interactive white board and voice connection. Elyssa said she always struggled to keep up with her teacher in math class, but that's changed now – thanks to her mentor. As the school year progressed, Elyssa realized the added support of a mentor helped her keep up with class. Her math scores improved, and she no longer dreaded the thought of high school math
Other students have seen similar success. Students in the nine-month We Teach Science program with an average of ten hours in the program scored 18 points higher on standardized math tests than students not in the program. Participants also increased their test passing rates by 57 percent.
Isn't it amazing what the power of technology can do? With Digital Learning Day approaching, I'm looking forward to learning about other innovative ideas using technology in the classroom. I'm hopeful that this program and others like it will engage more of my fellow employees with Aspire Mentoring Academy and have a lasting impact on the life of a student. In fact, we've set an ambitious goal to provide students with 1 million hours of mentoring by the end of 2016, and we hope others in the business community will join us in this endeavor. I know that together, we can help close the mentoring gap and bring a positive influence to more students in need.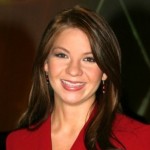 Carissa Cassin is Director of Aspire Mentoring Academy and Volunteerism for AT&T.