Dr. Michael J. Martirano: Doing whatever it takes for our students

September 19, 2012 05:25 pm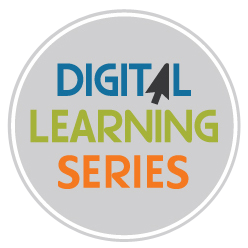 The following blog post comes from Dr. Michael J. Martirano, superintendent of St. Mary's County Public Schools in Leonardtown, Maryland.
As schools all across America open for business, plans are being implemented with focused intentionality and full fidelity to ensure that every child graduates from high school prepared for college and a career.
For many students, this is a reality because family structures and community supports assist in attaining this goal. For a large number of students, this is a great challenge due to increasing poverty levels and challenges within family units that dampen their dreams and aspirations. These societal challenges have impacted our young people in ways that have contributed to lower graduation rates. 
Just because a young person lives in a zip code or family that does not support the notion of every child graduating from high school, does not mean that public educators and leaders should be less committed to them. Now, more than ever, we should be focused on and committed to the young people who have the greatest challenges. We must provide these young people with a quality educational experience that includes digital learning opportunities.
In fact, providing a quality educational experience for our less fortunate children is the greatest civil rights issue affecting America.
The chasm between the "haves" and "have-nots" grows larger every day within all groups in society, and this fissure is apparent in our students, as well. To ignore this concern is a form of malpractice, and every educational leader in America must make a commitment to do whatever it takes to ensure that every child graduates from high school.
In St. Mary's County Public School, our motto for this school year is, "Doing Whatever It Takes for our Students." This is our pledge, and every employee has embraced it regardless of his/hertitle. We have adopted a philosophy that every employee is a leader of children, and all of our efforts are focused on this mantra.
One of our main initiatives is to stop doing things that are not working on behalf our students and to begin implementing research-based and proven programs. For example, we have found success through implementing digital learning in our classrooms.
There's a famous quote that says the definition of insanity is doing the same thing over and over again and expecting different results." We do this often in public education, and we must stop the madness.
We need to ask ourselves if the programs we have in place are working on behalf of our students and if they are assisting in achieving our goal of all students graduating from high school college and career ready. If they're not, we should stop doing them.
As this school year commences, I challenge every superintendent and educational leader in America to examine programs and interventions being implemented in their respective school districts. I encourage educators to bring their programs up-to-date, including increasing the use of technology in the school and classrooms.
We must ask ourselves: Are we doing whatever it takes ensure that every young person is on a trajectory to achieve the goal of graduating from high school with the skills necessary for college and to enter the workforce as productive citizens and contributors to our great nation?
Throughout the course of this school year, I will blog about specific programs and interventions that are being implemented to meet this end goal.
Categories:
Uncategorized