Digital Learning Day's Top Tweeters

January 23, 2013 05:45 pm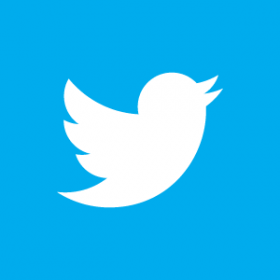 Still think Twitter is just for Justin Beiber fans? Not so fast. Millions of educators nationwide and across the globe have discovered the power of Twitter as a professional learning resource.
Here are my Top 20 (plus one) favorite people to follow on Twitter for all things digital learning and Digital Learning Day. Follow any of them on Twitter and you'll benefit from their wealth of information!
1. @DLDay2013: The official Twitter account for Digital Learning Day

2. @shannonmmiller: This Iowa librarian has some fabulous ideas for Digital Learning Day!

3. @NMHS_Principal: Eric Sheninger is a bona fide Twitter rock star.

4. @edutopia: The Twitter account for this incredible website always has thoughtful links with useful, innovative ideas.

5. @ShellTerrell: One of the founders of #edchat

6. @mbteach: Mary Beth Hertz always has great tweets on digital learning.

7. @pammoran: This rural superintendent uses Twitter to stay connected to the larger education community.

8. @writingproject: The Twitter account for the National Writing Project is a great resource for all things writing.

9. @buffyjhamilton: Another librarian; possible best blog title ever "The Unquiet Librarian."

10. @MindShiftKQED: Always thoughtful posts and new ideas.

11. @stumpteacher: This great teacher is also a basketball coach, computer club advisor, and aspiring Jedi.

12. @willrich45: Former teacher, parent, and author.

13. @rec54: Richard Culatta is one of the most innovative thinkers at the US Department of Education.

14. @cybraryman1: Keeps track of twitter chats and hashtags so you don't have to.

15. @WeAreTeachers: Represents a huge online community of teachers with a wide range of contributors.

16. @EPICEdCommunity: This is a cutting-edge online community of practice focused on empowering digital transition.

17. @mcleod: Scott McLeod is an expert on district leadership, digital learning, and has deep experience in rural schools.

18. @flippedlearning: Your source for everything flipped learning.

19. @newtechnetwork: Features not only highlights of what this great network of schools is doing with students but the latest and greatest in project-based learning and much more.

20. @jackiegerstein: Her bio says it all: "I don't do teaching for a living, I live teaching as my doing, and technology has AMPLIFIED the passion."

21. @WorldofLearning: KnowledgeWorks brings together innovative ideas and new models of collaboration.
I also can't say enough about the power of the hashtag – you know, those keywords with a # sign in front of them. #edtech and #edchat are two of the most popular. You can find a whole list at http://www.cybraryman.com/edhashtags.html.
It doesn't take much to create an account and start following along with the education conversation on Twitter. And on Digital Learning Day, don't forget to follow along with our hashtag, #DLDay! Last year we had a chat going all day with nearly 5000 tweets talking about great digital learning taking place across the nation and around the world.
I'm sure there are other great people to follow on Twitter for #edtech and digital learning expertise. Who do you follow? Use the comments section to add Twitter handles to this list and include a short sentence saying what they offer or why you follow them.
Terri Duggan Schwartzbeck is a senior policy associate at the Alliance for Excellent Education. You can find her on Twitter at @TerriThinks.
Categories:
Uncategorized