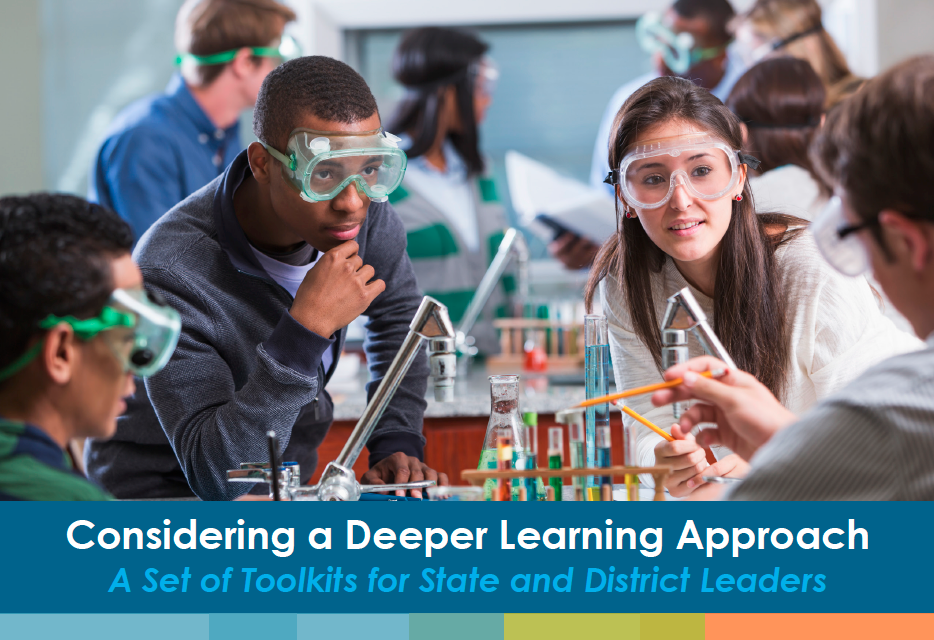 Although the specific description of the deeper learning competencies varies among educators and organizations, most definitions of deeper learning include a variation of similar abilities. Deeper learning prepares students to
know and master core academic content;

think critically and solve complex problems;

work collaboratively;

communicate effectively;

be self-directed and able to incorporate feedback; and

develop the academic mindsets necessary for learning.
While deeper learning experiences are important for all students, research shows schools that engage students from low-income families and students of color in deeper learning have stronger academic outcomes, better attendance and student behavior, lower dropout rates, higher graduation rates, and higher rates of college attendance and perseverance than comparison schools serving similar students. (For more information, see the report, Graduation Advantage: Deeper Learning Approaches May Boost High School Graduation Rates, According to Updated AIR Study).