Deeper Learning Digest: What Happens When Students Feel Like They Belong?

September 14, 2018 10:51 am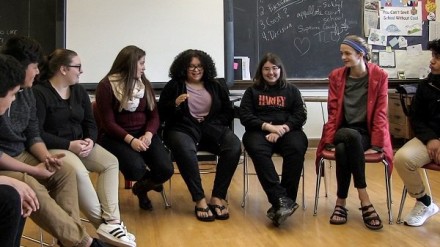 What happens when students feel that their voice matters? How does a sense of belonging contribute to student agency and the choices they might make in their approach to learning?
This week's digest explores these questions and how EL Education is answering them through an inquiry-based learning approach. It also highlights a new documentary film on how communities can bring deeper learning to students, four key areas for leaders of project-based learning, and a new Design Studio event hosted by Jobs for the Future.
What Happens When Students Feel Like They Belong?
What happens when students feel that their voice matters?
Research shows that students who believe they have a voice in school are seven times more likely to be academically motivated than those who do not feel they have a voice, write Alison Lee, Senior Research Scientist, and Meg Riordan, Director of External Research, at EL Education, in Education Week's Learning Deeply blog.
Riordan and Lee explain that at EL Education, students' sense of belonging matters, and increasing that sense of belonging starts with listening to and learning from student voice. How? Part of the inquiry process at EL Education involves including students, "both in reporting on their experiences and in interpreting or providing root cause explanations and ideas for change." Students' voices inform the design and implementation of change practices.
"For deeper learning to be successful, leaders and teachers must listen to, learn from, and lead with students," they write. "To promote an increased sense of belonging, we must invite and listen to students' voices; they can lead the way to experiences for learning and growth."
Learn what this process looks like through the story of one school in Washington, DC.
New Film Shows How Communities Can Bring Deeper Learning to Students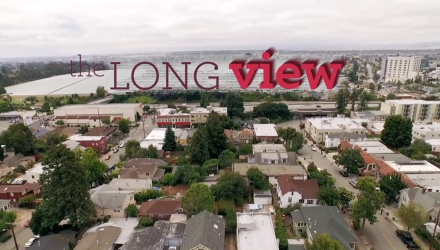 Community organizing can be a powerful tool to improve public schools. The Long View, a new documentary film, provides an incredible window into what happens when educators, parents, students, community members, and administrators come together with a vision to transform a school. It shares challenges and successes, and shows "the importance of deeper learning, real relationships, and full and fair funding," writes Susan Zeig, producer/director of The Long View, in a guest blog post for All4Ed.
The film allows you to travel inside Life Academy of Health and Bioscience (Life Academy), in Oakland, California. Via the link below, watch student Carmen Rivera present her senior research project on solutions to gun violence, an issue that she and her classmates frequently experience. Watch biology and English teachers working together to design a joint lesson on genetic testing, creating a character and storyline that connects the course work in both classes.
Upcoming Event! Putting Students at the Center of Learning
What does it mean to be a student-centered leader and educator? If learner-centered education is different from what we're doing in my state, district, school or program, how do I explain what it is and why we might want to do more of it?
If you are asking yourself these questions, Jobs for the Future's upcoming Students at the Center Design Studio event on October 17-18 in Portland, Maine, is the place to explore these answers. This dynamic and immersive learning experience combines workshops and school site visits to showcase student-centered learning in action and demonstrate how it can be used as a pathway to educational equity.
Learn more about the Design Studio and why should you consider attending.
What Does It Take to Lead Project-Based Learning?
"Thousands of teachers have participated in project-based learning (PBL) professional development," writes longtime educator and founding principal of a PBL high school, Michael Niehoff, in District Administration. "However, little has been done to address what it takes to lead PBL."
Niehoff explains that at his school, the successful implementation of PBL depended on the expectations, culture, and collaboration facilitated by school district leaders. Niehoff offers four key areas for leaders to consider for PBL to thrive.
Deeper Learning in Action
Twitter can be a great place to see what's happening to promote deeper learning outcomes in (and out!) of classrooms across the country. Here are a few examples. Be sure to follow @DeeperLearning and check out #DeeperLearning for more!
Retoolers exploring #DeeperLearning through memorable learning experiences @schoolretool @district51 @edinitiativeco pic.twitter.com/2lmUXJGoJO

— Alex Carter, Ed.D. (@AlexCEICarter) September 13, 2018
Ms Dankanich & Ms Schroeder both are supporting 6th gr Ss as they build deeper understanding to multiply a two digit number by a one digit number. So many choices to arrive at the correct solution! #DeeperLearning #WFMSrocks #wfmsmath @AP_SamuelsC pic.twitter.com/Cao7OdFbJS

— Joe Hinson (@NotUrAvgFCPSjoe) September 13, 2018
All of my best teachers were great storytellers and encouraged us to express ideas creatively and with voice – as stories. Learning is a form of narrative. #education #Educate #educators #learning #Teachers @teacher2teacher @TeachingChannel @deeperlearning pic.twitter.com/kuoDWe8oph

— John Kline (@EDUcre8ive) August 22, 2018
Research on #CommunitySchools shows these schools result in gains in Ss achievement,& meet the ed needs of low-achieving Ss in high-poverty schools. Is enough evidence 4 comm Schls to meet #ESSA std for an evidence-based intervention. @LPI_Learning

— Loretta F. Goodwin (@LearningZest) August 14, 2018
The 'Deeper Learning Digest' is a bi-weekly roundup of articles, blog posts, and other content around deeper learning. Be sure to follow @deeperlearning on Twitter, @deeper.learning on Instagram, and like Deeper Learning on Facebook to stay up to date on all deeper learning news.
Featured Image from Education Week, by Katie Schneider.