Deeper Learning Digest: Using Project-Based Learning to Prepare Students for Real World

September 02, 2016 09:30 am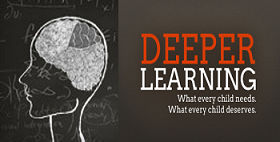 As part of the "It's a Project-Based World" series, Getting Smart and Buck Institute for Education (BIE) released a new paper exploring how growing inequities and the new economy are impacting students, schools, and instructional design, with the goal of highlighting better ways to prepare students for a project-based world. The interactive publication features blogs, podcasts, and videos to bring research and concepts to life. The paper's authors, Bonnie Lathram, Bob Lenz, and Tom Vander Ark, dive deeper into several key areas to make the case for high-quality project-based learning (PBL), including the following:
New economy: PBL prepares students for a competitive, project-based, and global economy.
Equity: Preparing students for a project-based economy is a social justice issue.
Myths and misconceptions about the implementation of high-quality PBL.
Recommendations: A project-based economy has implications for students, teachers, and leaders. The paper shines a light on best practices and models to prepare students for college, a career, and citizenship and illuminate their path forward.
A quick-start guide for students accompanies the report, sharing guidelines and tools for students to engage in PBL both inside and outside of school.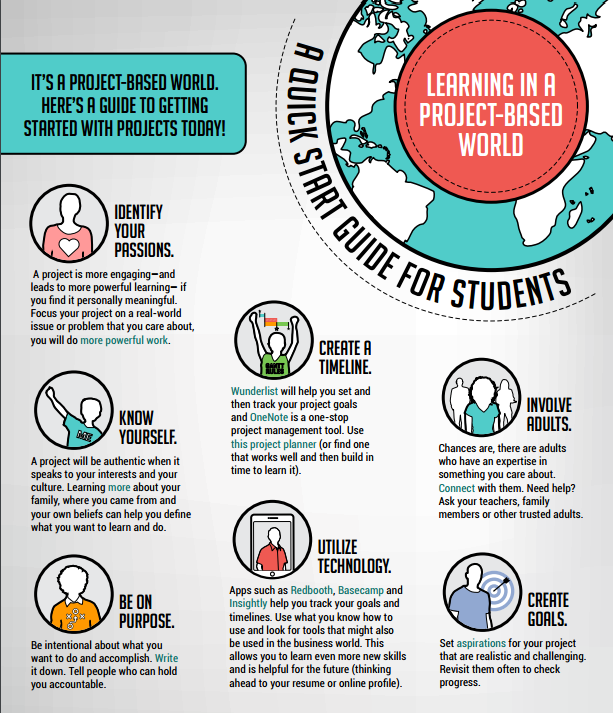 The full student guide and the paper, Preparing Students for a Project-Based World, is available at http://gettingsmart.com/publication/preparing-students-project-based-world/.
Equity in Project-Based Learning
Bob Lenz, executive director of BIE and coauthor of Preparing Students for a Project-Based World, examines PBL through an equity lens in Education Week's Learning Deeply blog. Framing his post by sharing the stories of three students from different backgrounds, Lenz makes the argument that all students should have access to PBL, especially those from traditionally underserved communities. Lenz shares reasons why this type of learning benefits students and better prepares them for success in today's world, including that PBL leads to deeper learning outcomes. "Project-based learning leads students to master core academic content and builds critical thinking, problem solving, collaboration, communication, and self-management skills," he writes.
Lenz goes on to explain what it means to look at this style of learning "through an equity lens," showing that quite literally BIE's "equity lens" is structured like a pair of glasses. Check it out in the image below and see the full post for a breakdown of how this visual works: http://blogs.edweek.org/edweek/learning_deeply/2016/08/project-based_learning_with_an_equity_lens.html.
What Comes Next After High School?
American Institutes for Research (AIR) released an update of their Evidence of Deeper Learning Outcomes report, with new findings on what happens to students after they graduate from deeper learning network schools. The new analysis shows that students who attended high schools that focus on deeper learning were more likely to pursue some form of postsecondary education, enrolling in four-year institutions and college, than similar students in comparison schools. One of the most noteworthy findings from this recent analysis is that "the effects of attending a network high school on postsecondary enrollment were stronger for students who entered high school with lower achievement than for those who entered with higher achievement." More on the report can be found at http://www.air.org/resource/deeper-learning-and-college-attendance-what-happens-after-high-school-5-5
Still Seeking Feedback!
The Alliance is still seeking feedback from the deeper learning community on the DeeperLearning4All.org website. Please take ten minutes to fill out this short survey to inform the redesign process.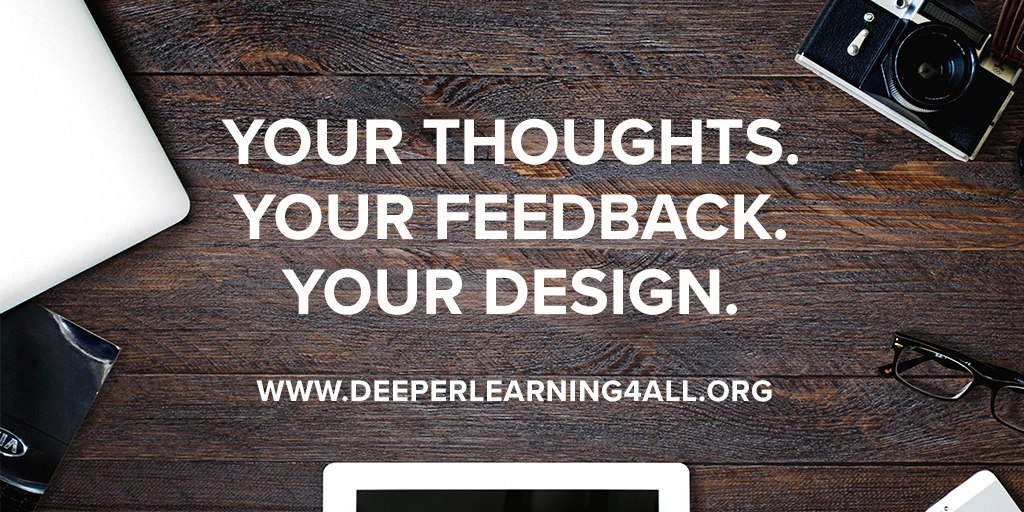 The 'Deeper Learning Digest' is a bi-weekly roundup of articles, blog posts, and other content around deeper learning. Be sure to follow @deeperlearning on Twitter and like Deeper Learning on Facebook to stay up to date on all deeper learning news.