Deeper Learning Digest: Updates from the Deeper Learning Conference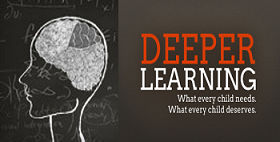 Last week, over a thousand educators gathered in California for the annual Deeper Learning Conference. If you missed this gathering, we've got you covered with updates and other deeper learning news in this week's digest.

After three days of interactive workshops, deep dives, and exploration in a makerspace at the Deeper Learning Conference, educators came away with new ideas, practices, and strategies to bring deeper learning experiences to their students.
Check out these conference highlights from Twitter.
Kicking off #DL2017 Be sure to use #deeperlearning and share what you're learning! pic.twitter.com/mRyiIbB7Sp

— Deeper Learning (@deeperlearning) March 29, 2017
It's a #DeeperLearning Playground!! #Equity Fellows, International Groups & Leadership Cohorts 1 & 2!! It's going to be EPIC @hightechhigh pic.twitter.com/nv7bAtJIbq

— Dr. Kaleb Rashad (@kalebrashad) March 29, 2017
Evidence of developing academic mindsets @HighTechElem #2nd #DLEducators @deeperlearning @LPI_Learning @ASCD @APSFacilities @OakridgeConnect pic.twitter.com/iP18KpqbvB — Mrs. Jennifer Burgin (@MrsJBurgin) March 29, 2017
We are in the #deeperlearning maker den! Is your school doing PBL? Tell us more: https://t.co/sZ2SPwIveZ pic.twitter.com/DS7gw5GCnk — Deeper Learning (@deeperlearning) March 29, 2017
Ultimate student voice/ choice: let students design THEIR OWN learning experiences! #deeperlearning

— Diana (@Dianalamaestra) March 30, 2017
Sneak Peek of New Deeper Learning Website
Coinciding with the conference was a preview of the new deeper learning website, which is currently being redesigned. Educators got a glimpse of the new site and had an opportunity to share stories of how their schools are supporting deeper learning. You can get your own sneak peek by clicking the image below.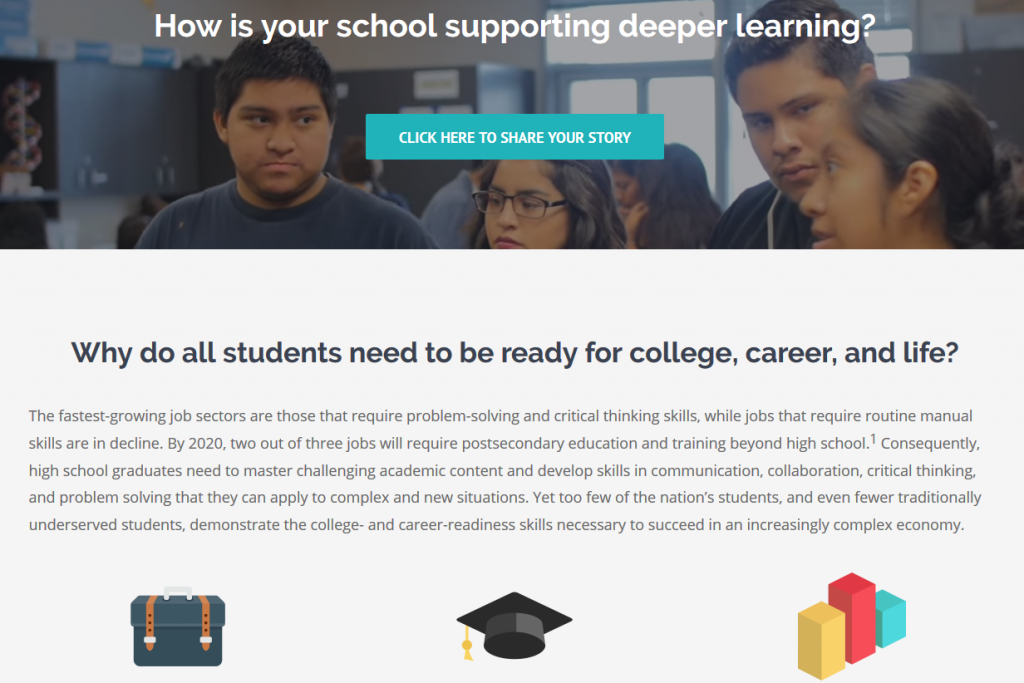 Sign up for an alert when the full site is available.
Reflection and Deeper Learning
How can student reflection support deeper learning? Mary Helen Immordino-Yang, associate professor of education and neuroscience at the University of Southern California's Rossier School of Education, dives into the brain science behind reflection and how it can help students connect their classroom learning with the real world. Watch this video by Digital Promise.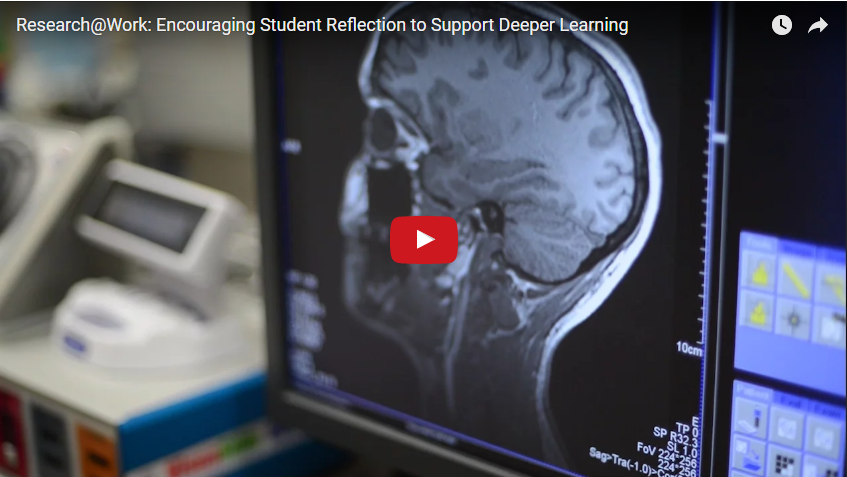 Science and the Value of Educators
What does the science of learning show us about the value of educators? Learning Deeply's Robert Rothman explores this topic, pulling from a new book, Learn Better, by Ulrich Boser, a senior fellow at the Center for American Progress. In the book, Boser expresses the importance of teachers, because learning requires instruction. "To gain skills and knowledge, people need guidance–and support. Mentors, trainers, instructors all play a tremendous role."
Rothman shares an important point at the close of this piece, noting that "In the growing trend toward personalization and providing students with opportunities to pursue their own learning, it's important not to lose sight of the notion that teachers matter." Read the full article.
Leading in a Project-Based World
Getting Smart released the final publication in their It's a Project-Based World campaign, Preparing to Lead in a Project-Based World. The latest and last in the series explores how education and business leaders can support deeper learning through a project-based learning approach by answers questions including
How is technology elevating the importance of project-based learning?
Where and how do leaders support PBL? What's needed from them?
What are the skills, dispositions, mindsets and roles of leaders that are needed in a project-based world?
How can leaders from across sectors (business, education and community/nonprofit) collaborate to create a more equitable future for all young people amidst a changing world?
Download the publication here.
The 'Deeper Learning Digest' is a bi-weekly roundup of articles, blog posts, and other content around deeper learning. Be sure to follow @deeperlearning on Twitter and like Deeper Learning on Facebook to stay up to date on all deeper learning news.