Deeper Learning Digest: Toolkits to Help Education Leaders Deepen Learning for Students

September 08, 2017 02:39 pm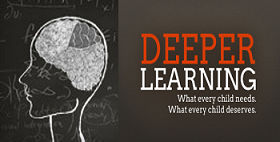 This week's digest features a new set of toolkits to deepen learning for students, an upcoming deeper learning webinar series, a look at the connection between military values and deeper learning, and the importance of sharing learning.
Toolkits for Deepening Student Learning
The Alliance debuted toolkits designed to demystify deeper learning and help education leaders create the conditions that support it.
The toolkits support state and district leaders as they explore whether to launch a deeper learning initiative or move toward one; strengthen or expand existing practices aligned with skills that prepare students for the future; and commit the resources, political support, and expertise necessary to ensure success.
The resources introduce state and district leaders to policies, procedures, and practices that support deeper learning. Topics include: assessing for deeper learning, high school opportunities, and infrastructure for deeper learning.
Read more about the toolkits or check out the toolkits.
Connecting Deeper Learning Competencies to Military Values
 How are the deeper learning competencies connected to core military values? Mission: Readiness, a part of Council for a Strong America that's made up of more than 700 retired admirals, generals, and top military leaders, shares thoughts and insights from several of its members exploring this question and explaining how and why the deeper learning competencies are important to the foundation of a productive citizen.
Watch this clip of Major General (Ret.) Stephen "Steve" Goldfein, U.S. Air Force, Virginia explaining why critical thinking skills are important.
Upcoming Webinar Series on Deeper Learning
 During the month of September, the Alliance is hosting a series of three webinars focused on different areas of deeper learning. See dates and topics below, and be sure to RSVP by clicking the links.
Thursday, September 14: Advancing Positive Learning Mindsets Through Deeper Learning
Monday, September 18: How States and School District Leaders Can Assess Deeper Learning
Wednesday, September 27: Using Title I to Promote Deeper Learning
Spotlight: Share Your Learning
The Share Your Learning campaign is a collaborative deeper learning project to encourage more teachers to provide opportunities for students to authentically share their learning with an audience beyond the classroom through exhibitions, student-led conferences, and presentations of learning. The campaign is led by Expeditionary Learning, Big Picture Learning, New Tech, Stanford D-school, Internationals Network and High Tech High, along with many other partners.
When teachers sign up, they get free resources from the campaign team to help them implement this work more often in their practice. Check it out to learn more.
ICYMI: Building Competencies for Careers
So what are the most valuable skills and competencies that students need to succeed in 21st century jobs? A recent webinar hosted by the Alliance for Excellent Education, Center on Education Policy (CEP), and Council for a Strong America, featured new research from CEP on the most valuable skills and competencies required for more than 300 occupations nationwide.
It also examined the role that external partners, including business, higher education, and community organizations, can play in helping students develop expertise in the field to supplement the academic content and learning that takes place in schools.
Deeper Learning Photos
 The deeper learning photo gallery features nearly 300 original print-quality, royalty-free images of teachers and K–12 students of all ages and backgrounds. The images are openly licensed stock photos, meaning they can be used by educators, journalists, non-profit organizations, and others.
See the gallery at deeperlearning4all.org/images.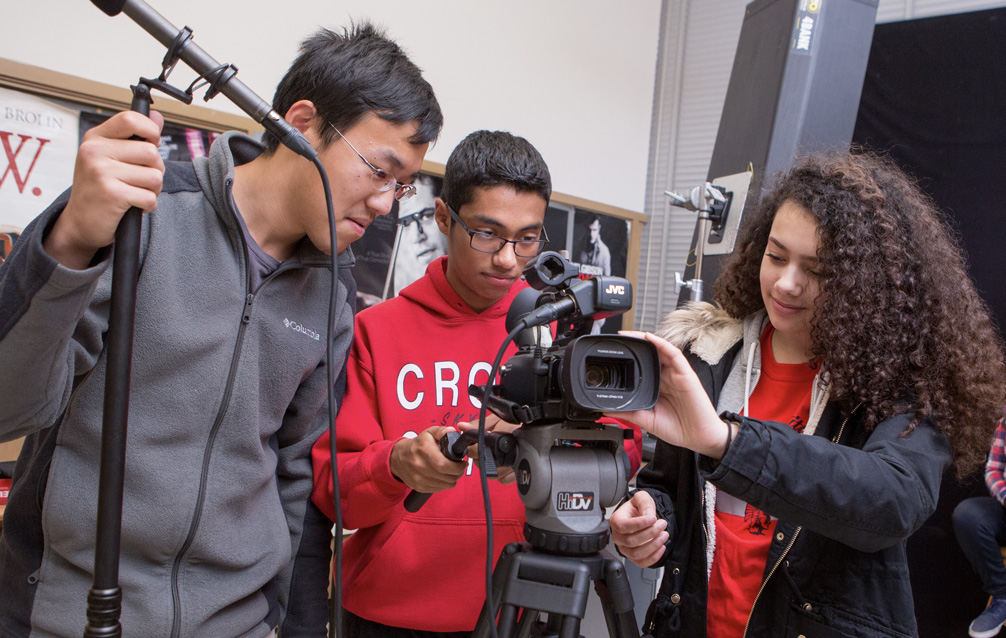 Photo by Allison Shelley/The Verbatim Agency for American Education: Images of Teachers and Students in Action
The 'Deeper Learning Digest' is a bi-weekly roundup of articles, blog posts, and other content around deeper learning. Be sure to follow @deeperlearning on Twitter and like Deeper Learning on Facebook to stay up to date on all deeper learning news.