Deeper Learning Digest: Teachers Need Deeper Learning Too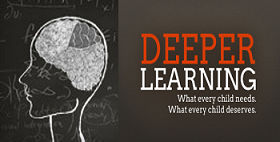 This week's digest highlights the benefits of competency-based learning, personalization, and connecting students to the real world. But looking beyond student learning, how are teachers engaging in deeper learning experiences themselves?
Learning at Students' Own Pace
"Knowing that I don't have to keep up with the rest of my class takes a huge weight off my shoulders," said a student of Manchester School of Technology High School (MST-HS) at a recent panel discussion organized by EqualEd, a part of Christian Science Monitor. The panel focused on how schools are moving towards personalized learning models to better engage students, offer them flexibility in how they demonstrate proficiency, and provide opportunities for deeper learning.
MST-HS is a competency-based public high school in Manchester, New Hampshire, and is embedded within a career and technical education center, allowing students to select a career pathway and participate in internships.
Learn more about MST-HS and the benefits of competency-based approaches: https://www.csmonitor.com/EqualEd/2017/0802/Want-students-to-dig-deep-Let-them-learn-at-their-own-pace.
Connecting Deeper Learning to Real World
At MC2 STEM High School, students aren't sitting in neatly rowed desks. Instead, students are cutting plywood with laser cutters or driving remote-controlled robots down the hall. This open-enrollment high school is dedicated to science, technology, engineering, and math (STEM), and focuses on fostering an atmosphere of innovation, both in its physical structure and its approach to instruction, that empowers students to direct their own learning.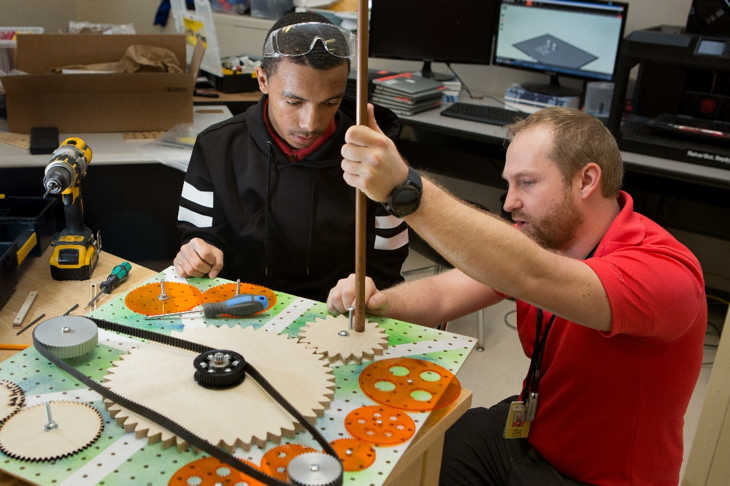 "This school is different. You do a lot of hands-on things that you wouldn't expect at other schools," said a twelfth-grade student. "It's easier to learn. The school challenges you and that will help you grow in the future."
The Skills Gap Debate
Is there really a skills gap? Catherine Gewertz of Education Week breaches the "ominous-sounding argument" as President Trump works to close the skills gap by expanding apprenticeships, allowing more students to gain real-world work experience.
Gewertz highlights some of the main arguments that experts make on the topic, as well as exploring who is responsible for the problem and what can be done to solve it.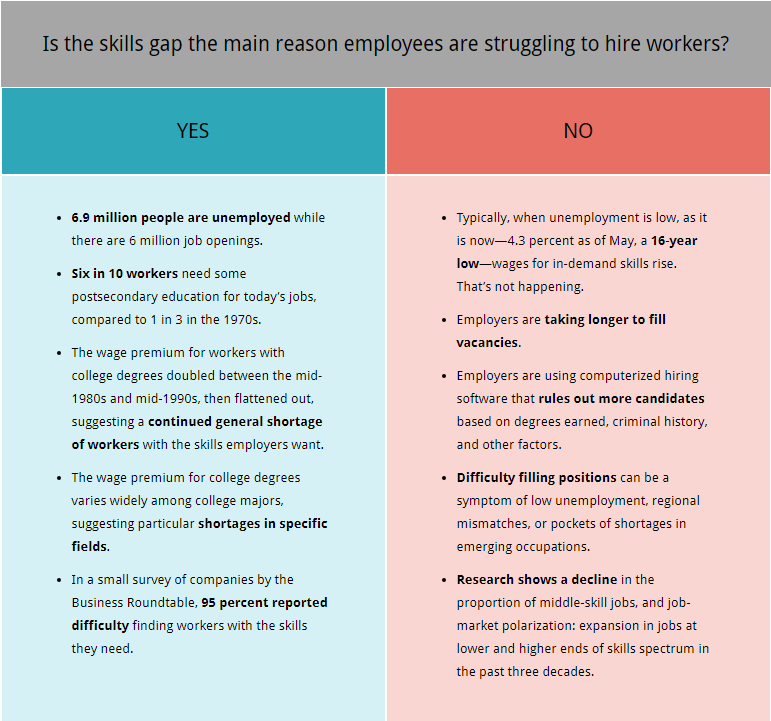 See the full chart for more.
Teachers Need Deeper Learning Too
Focusing on deeper learning experiences for students can often leave out an important group: teachers. Ann Jaquith, associate director of the Stanford Center for Opportunity Policy in Education, writes about the importance of deeper learning experiences for teachers and those that support them in Education Week's Learning Deeply blog. It isn't easy, explains Jaquith. "It takes time and attention, requires clear learning goals, and specific knowledge of the learners' needs."
One district developed a successful strategy to provide its educators with opportunities for learning around literacy, an area where students were not performing as well as they could. Jaquith dives into the district's process of hiring literacy coaches and how their initial plans changed shape when the expectation did not turn into reality.
Back to School: Deeper Learning PD
As August begins and schools prepare for the return of their students, many educators are engaging in professional development opportunities focused on deeper learning. Get a peak at what's happening in schools across the country though the tweets below, and see more at @DeeperLearning and #DeeperLearning.
K-2 teachers learning how to integrate #DeeperLearning into classroom instruction. #DL421 pic.twitter.com/AFXgh7UoQ2

— Eric Jones (@PCPS_Supt) August 2, 2017
Teachers share their successful projects with their peers #deeperlearning pic.twitter.com/9WDefu89gX

— IOW County Schools (@IWCSchools) August 2, 2017
What does the best exhibition look like? #LeadershipSchools collaborate on best practices in performance assessment #deeperlearning pic.twitter.com/c4F0PKG0sN — NM Center (@NM_Center) August 2, 2017
❤️ outside the box plan w/ #designthinking challenge. Tate Creek HS gettin' #deeperlearning👍🏽 @ItsAboutKidsFC@TeachThoughtPD#tchslearnpic.twitter.com/6CjQScXsCx — Ian Stevenson (@istevenson75) August 1, 2017
  ICYMI: Deeper Learning Photos In case you missed it: check out the new deeper learning photo gallery of nearly 300 original print-quality, royalty-free images of teachers and K–12 students of all ages and backgrounds. The images are openly licensed stock photos, meaning they can be used by educators, journalists, non-profit organizations, and others.
See the gallery at deeperlearning4all.org/images.   The 'Deeper Learning Digest' is a bi-weekly roundup of articles, blog posts, and other content around deeper learning. Be sure to follow @deeperlearning on Twitter and like Deeper Learning on Facebook to stay up to date on all deeper learning news.