Deeper Learning Digest: Putting Students at the Center Makes a Difference

October 27, 2017 02:36 pm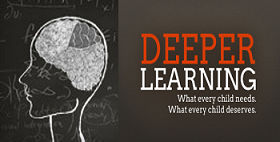 This week's digest features stories on how putting students at the center transforms the learning experience. Whether it's through capstone projects on topics selected by students, or giving students real-world work experience that is related to their interests, giving students the reins can make a difference.
Students Explore Passions Through Capstone Projects
When students pursue projects related to their interests, it can transform their learning experience. Such is the case for several seniors from Oakland Unified School District who say they will continue to  reap the benefits of their yearlong project-based graduation requirement, even as they move on to college and work. In a video by the Learning Policy Institute (LPI), these students share their experiences producing the project, including why they chose these topics, what it was like to design their own research projects, and what it meant to share findings and analysis with their peers, teachers, and community members.
Watch the video below.
Read more about the power of performance-based assessments in this blog post from LPI.
What it Means to Earn a Deeper Learning Micro-Credential
Digital Promise created forty Deeper Learning micro-credentials for educators who have "shifted their classroom practice to encourage student success in our increasingly complex world." But since the release of the micro-credentials, who has earned them, and why? The organization set out to travel the country and answer these questions, capturing the stories of the educators, students, and classrooms that have been transforming teaching and learning.
The result is three videos highlighting classrooms in Kettle Moraine School District in Wales, Wisconsin; Butler Tech High School in Butler, Ohio; and Rancho Minerva Middle School in Vista, California.
Cass Technical High School: A Beacon of Hope in Detroit
As part of the Hewlett (Un)Convening on Deeper Learning in Detroit last month, ReadyNation's Tom Garrett and the Alliance for Excellent Education's Jason Amos had the opportunity to visit Cass Technical High School and hear from students, teachers, and administrators about the challenges and triumphs of everyday life at the school. Garrett learned that at Cass, the interest of the student is at the heart of the school's mission. "We're a melting pot for kids who want to do better. We meet you where you are," explained Principal Lisa Phillips to Garrett.
Meeting students where they are at Cass involves enabling them to gain vital practical experience through work opportunities with local and regional businesses. The school works to ensure that all students graduate with a path to their future, and prepares them through specialty courses, IB programs, and multiple curriculum pathways.
Learn more in Garrett's full blog post.
How Challenging Students Drives Deeper Learning
How can students build academic courage and perseverance? In this Teaching Channel video, students are challenged to do more than is expected of them, and they are supported to step up to these challenges with courage.
Watch how it happens in this video.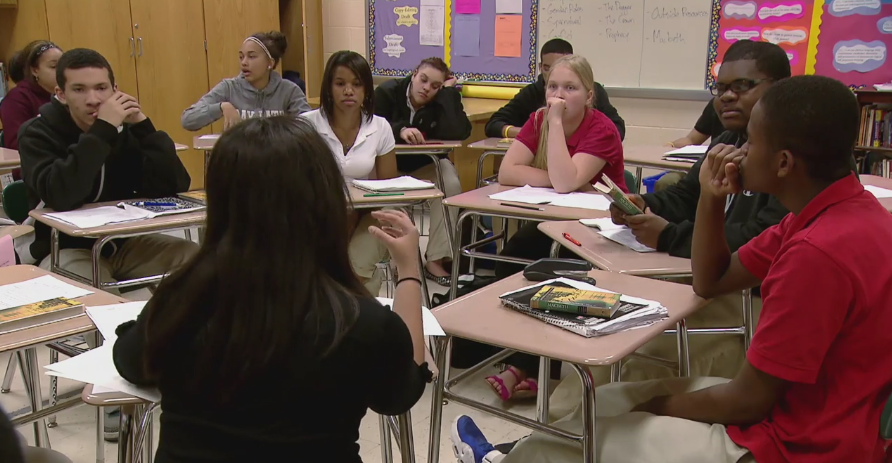 Deeper Learning in Action
Twitter can be a great place to see what's actually happening to promote deeper learning outcomes in (and out!) of classrooms across the country. Here are a few examples. Be sure to follow @DeeperLearning and check out #DeeperLearning for more!
Just completed a tuning with the @SHSBoatBuilders marketing team in Mrs. Rainard Oceanography class! #DeeperLearning @IWCSchools pic.twitter.com/2IyNjTaRON

— Casey M. Roberts (@VAEducatorCMR) October 27, 2017
@RGibbsWHS earth science class out at the land lab today doing soil surveys and sampling for a #DeeperLearning project.@IWCSchools pic.twitter.com/9yhimzvCGE

— Daniel Judkins (@IWCSFarmManager) October 18, 2017
Exploring the relationship between soil quality and no-till agriculture with Powhatan Senior FFA #deeperlearningpic.twitter.com/dDi7Mm8wSF — Caitlin Smith (@SmithAgTeach) October 26, 2017
Register Now for Deeper Learning Conference 2018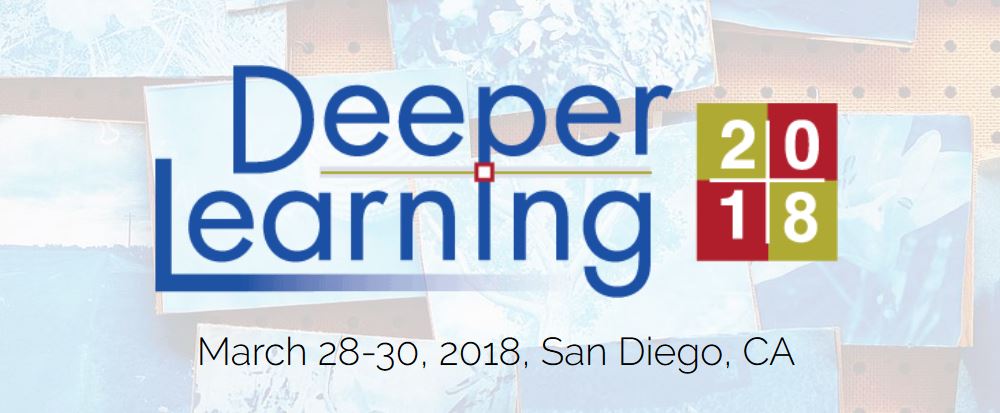 Have you registered yet for the Deeper Learning practitioner conference in March 2018? Don't miss this annual gathering of powerful educators focused on creating more opportunities for students to learn deeply. Learn more and register.
Featured Photo: Get Excited About Deeper Learning!  
Students in deeper learning classrooms are excited about school and engaged in the subjects they are learning.
See more images like this in the deeper learning photo gallery featuring nearly 300 original print-quality, royalty-free images of teachers and K–12 students of all ages and backgrounds. The images are openly licensed stock photos, meaning they can be used by educators, journalists, non-profit organizations, and others. The gallery is available at deeperlearning4all.org/images.  
The 'Deeper Learning Digest' is a bi-weekly roundup of articles, blog posts, and other content around deeper learning. Be sure to follow @deeperlearning on Twitter and like Deeper Learning on Facebook to stay up to date on all deeper learning news.