Deeper Learning Digest: Planting Grass to Grow Deeper Learning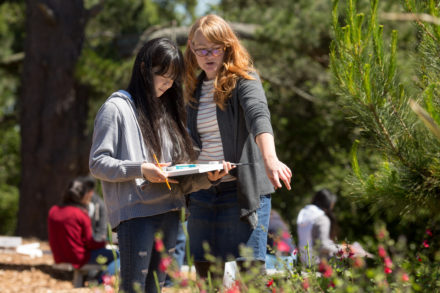 Summer is right around the corner. What better way to kick off the warm weather season than bringing science lessons outside?
Today's digest highlights an environmental project in Florida, how to maintain teacher authenticity in blended learning environments, a recent event on whole child investments, how teachers can support social emotional learning throughout the school day, and more!
Planting Grass to Grow Deeper Learning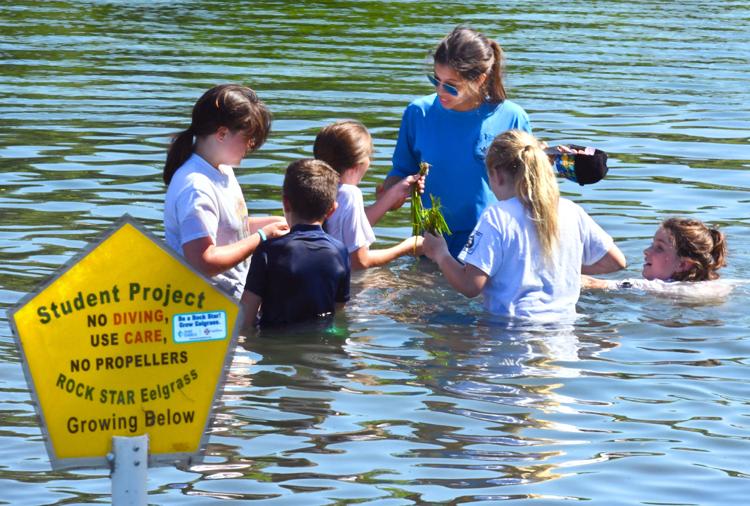 Students in Crystal River, Florida, began their summer by giving back to their local ecosystem, reports the Citrus Chronicle. Nearly 100 students gathered at nearby King's Bay to plant heaps of eelgrass that they had grown and studied in their classrooms since this past winter.
"It felt good because we were helping the environment for further generations," said Gaige, a fifth grade student, to the Chronicle. The hands-on lesson was part of the school's ecological curriculum for pre-K through fifth grade. The students also engaged in sessions on how to maintain a healthy environment by learning about some of the dangers posed to the local waters, including how dragging anchors can destroy the bay floor.
Blending Teacher Authenticity with Technology
When teacher Kareem Farah decided to redesign his classroom to better meet his students' diverse learning needs, he centered this transformation around three areas: blended instruction, self-paced structure, and mastery-based grading. But a core component of all three areas was blending technology into teaching practice, while keeping teachers at the center of the planning process, he explains in Edutopia.
"When education technology is implemented poorly, a teacher's authenticity can quickly disappear from the classroom," writes Farah. "If the educator is truly the key agent of change, they must remain at the center of the planning process." Farah explains that with technology, the teacher is not replaced – they are multiplied. By using instructional videos, teachers have more freedom to expand on content within and beyond their curriculum or set of standards.
In Case You Missed It: Supporting Whole Child Investments
In a recent briefing on Capitol Hill organized by the Learning Policy Institute, organizations, advocates, and policymakers gathered to explore opportunities for how federal policy can support whole child education.
Whole child approaches to learning, which emphasize a positive school climate and the integration of social-emotional learning into instruction, can reduce the negative effects of poverty on achievement and are essential to students' academic and life success. During the event, panelists stressed that federal and state support would go a long way in implementing these approaches.
Opportunities for support exist in funding, providing professional development to school staff and leaders on creating child-centered environments, and fostering collaboration between schools, health care agencies, housing, and other community groups, writes John Rosales for NEA Today.
Whole child approaches also focus on meeting students where they are and supporting them as they come. "When kids enter school, they are not all at the same starting line," said All4Ed President Deb Delisle. "How do you bridge that gap?"
Integrating Social and Emotional Learning Throughout the School Day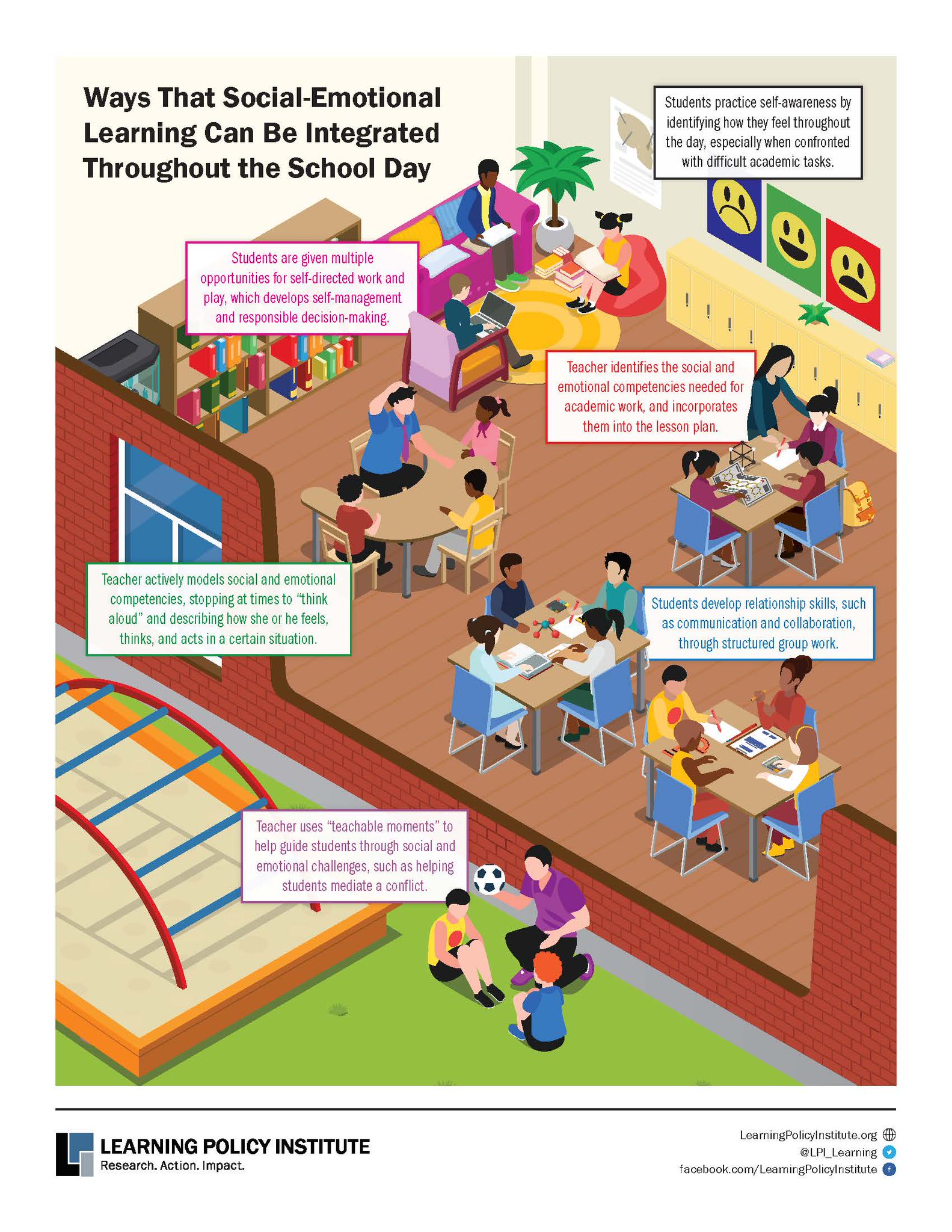 A huge part of focusing on the whole child is investing in their social and emotional well-being. According to the Learning Policy Institute's new report, Preparing Teachers to Support Social and Emotional Learning, social and emotional skills, habits, and mindsets can set students up for academic and life success. This includes positive outcomes such as "increased test scores and graduation rates to improved prosocial skills" that help students during school and long after they have graduated.
There are many ways that teachers and school staff can integrate social and emotional practices throughout the school day, including modeling social and emotional competencies by describing how he or she feels, thinks, or acts in a certain situation, encouraging students to practice self-awareness by identifying their emotions when confronted with difficult tasks, and focusing on relationship skills through group work.
Lessons from School District Leaders: Importance of Community Partnerships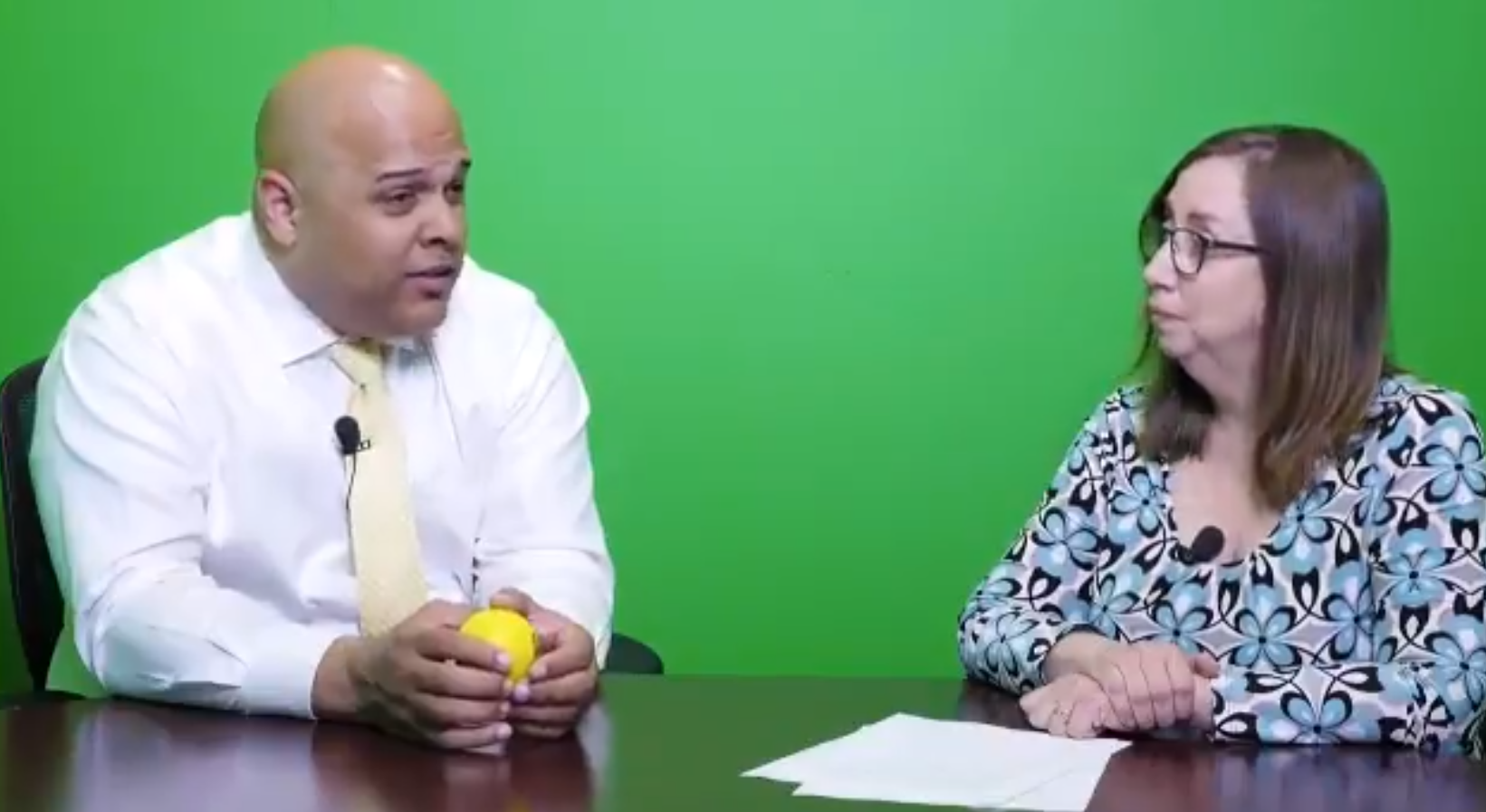 Speaking of approaches that support the whole child, University City Schools in Missouri have intentionally leveraged community partnerships to help support their students holistically, with an emphasis on wrap-around services. Learn more in this video with Gary L. Spiller, II, executive director of the Office of Student Services, University City Schools.
Deeper Learning in Action
Twitter can be a great place to see what's happening to promote deeper learning outcomes in (and out!) of classrooms across the country. Here are a few examples. Be sure to follow @DeeperLearning and check out #DeeperLearning for more!
#DeeperLearning is in full force here in 307. Students are designing cereal box options that fall within a certain volume and surface area. Then, they choose one to construct that has shelf appeal.💁‍♀️ #HLP #LifeReady #StudentOwned pic.twitter.com/XTnb7LXNEU

— MC Bernheart (@MCBernheart) May 30, 2019
End-of-year activity: students researching and teaching about their favorite Social Science topics, including the history of Chile, Egyptian mythology, and the Vietnam War. #pbl #collaborativelearning #deeperlearning @StoneBridgeLCPS pic.twitter.com/H7gm9f0f2l

— Carla Davis (@daviscarla11) May 28, 2019
@JeffcoMusic @amywoodley Teachers envisioning a music classroom they'd never want to leave. #transformthetask #deeperlearning #learninglabs pic.twitter.com/7oI02rUZDO

— Laurie Wretling (@lauriewretling) May 29, 2019
The 'Deeper Learning Digest' is a bi-weekly roundup of articles, blog posts, and other content around deeper learning. Be sure to follow @deeperlearning on Twitter, @deeper.learning on Instagram, and like Deeper Learning on Facebook to stay up to date on all deeper learning news.
Featured Photo By Allison Shelley/The Verbatim Agency for American Education: Images of Teachers and Students in Action.