Deeper Learning Digest: Internships Prep High School Students for Careers

February 02, 2018 03:25 pm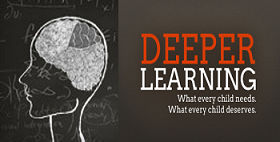 This week's digest features a Twitter chat about how to bring more workforce experiences to high school students, why technology alone is not enough to make classrooms centers of 21st century learning, and the benefits of student project exhibitions.
Twitter Conversations: Workforce Experience for High School Students
How can we better link the classroom to the workplace? How can an employer start a high school internship program? These and other similar questions were posed in a Twitter chat hosted by Boston PIC, a nonprofit organization that connects businesses with communities, and featuring a GE Foundation employee and a former GE intern.
During the chat, participants shared benefits of work-based learning experiences and reasons why providing students with internship, apprenticeships, and similar experiences better prepares them for life after high school.
Here are some highlights.
Work-based or experiential learning can help learners understand the world of work, and help them hone in on what they want to do and don't want to do while still in HS #HireYouthChat https://t.co/k88gLuwFBn

— Kate (Blosveren) Kreamer (@KateRobynBlos) January 31, 2018
A2: Interning gives students a head-start in exploring careers. Instead of discovering interests & career paths in college, a high school student can head into postsecondary w/ a better sense of direction. This results in a workforce that's more prepared & informed #HireYouthChat

— Kenneth Zhang (@KennethLZhang) January 31, 2018
A2: As the world becomes increasingly globally competitive, we must link the workforce to our education system so that all students are prepared with the essential skills and technical training they need for the demands of a changing global economy. #HireYouthChat — Kelli Wells (@KelliLWells) January 31, 2018
A1: Young adults can gain relevant skills like responsibility, effective communication, time-management, and more. Work experience is needed in today's economy. #HireYouthChat — Georgetown CEW (@GeorgetownCEW) January 31, 2018
Dynamic classrooms prepare students for dynamic work experiences! The skills they develop in high school should be the same that they need to succeed in the work place. #deeperlearning#HireYouthChatpic.twitter.com/tK2NubvpZc

— Deeper Learning (@deeperlearning) January 31, 2018
See more from the #HireYouthChat.
Making Digital Classrooms Relevant
Adding technology to classes isn't enough to make them hubs of 21st century learning. Technology should be paired with great teaching and learning must be made relevant to students' lives. This issue was touched on by elementary school principal David French at a Future of Education Technology Conference (FETC) session, reports Education Dive.
"School leaders, he said, must tap into students' need to be challenged in that way. Learning must be made relevant, with a connection to real-world applications and interests…engagement must also be purposeful, with learning targets implemented alongside technology so there's responsibility and ownership of learning in students' hands during the process."
Read more in Education Dive.
TIP: To learn more about blending teaching and technology, tune in for this Digital Learning Day webinar on February 22 at 12:00pm ET. Learn more and register today.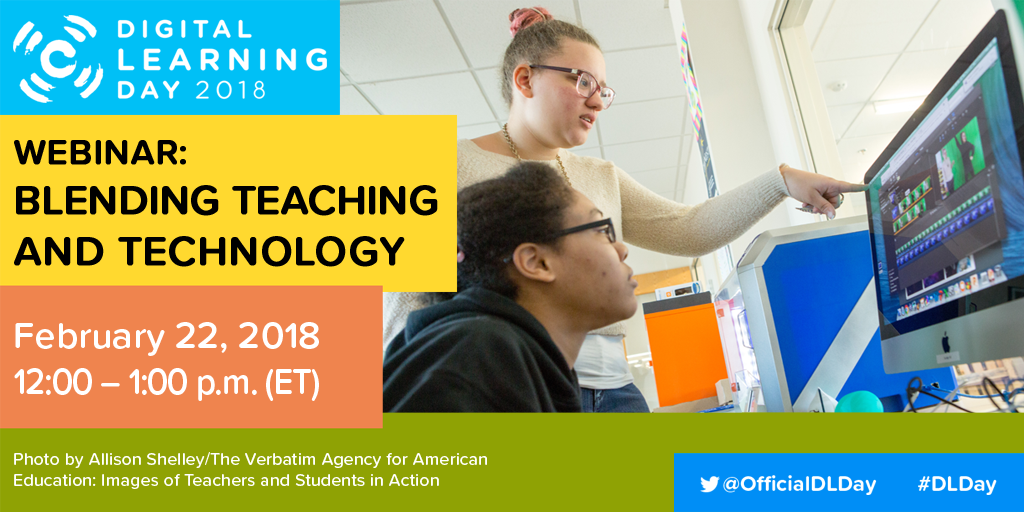 Exhibition Nights Key to High-Quality Project-Based Learning
A key to high quality project-based learning is public presentations of projects, products, and learning, explains Tom Vander Ark. "Exhibition nights provide both students and participants a chance to engage, connect and reflect," Vander Ark writes in an article about his visit to a tri-annual exhibition night at School21 in London.
Take a few minutes to read through Vander Ark's experience engaging and learning from students, and scroll through the images of the exhibition in Education Week.
Transformation in Nevada
Education Reimagined profiled a Big Picture Learning high school in Nevada that has undergone drastic transformation and improved student outcomes. Washoe High School, now called Innovations High School, switched to a student-centered learning approach and the resulting shift in culture has caused the school's graduation rate to shoot from 8 percent (yes, 8 percent) to 61 percent.
"This kind of turnaround is only possible when one thing changes—how young people feel when they enter their learning environment. At Innovations, the learners feel an abundance of love, encouragement, and challenge."
Read the full profile. 
The 'Deeper Learning Digest' is a bi-weekly roundup of articles, blog posts, and other content around deeper learning. Be sure to follow @deeperlearning on Twitter and like Deeper Learning on Facebook to stay up to date on all deeper learning news.