Deeper Learning Digest: Highlights from Deeper Learning 2019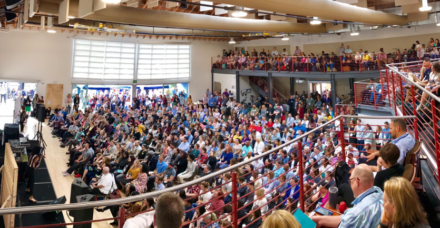 The end of March means one thing for hundreds of educators: the annual Deeper Learning conference. If you didn't make it out to sunny San Diego last week, don't worry, here are some highlights from the inspiring event.
Today's digest also covers why it's important to prioritize relationships in schools, how to motivate students for better learning experiences, and an upcoming webinar on improving education for diverse learners.
Educators from across the country came together at High Tech High in San Diego for three days of learning and sharing at the annual deeper learning conference. As usual the event produced an incredible amount of inspiration for good practice that elevates deeper learning opportunities, especially for students from historically underserved backgrounds.
The conference had a strong focus on equity, with sessions on exploring bias, racial literacy, coping with racial stress, elevating marginalized voices in the classroom, creating belonging for queer students in schools, identity development, and more.
Participants heard first-hand from students who shared their experiences and personal stories through music and performance art. They also explored student-run businesses, listened to students who started an ethnic studies course, and met students carrying out their passions because their school enables them to do so.
Amazing student presentations today! Musical performances, political internships, a shoe that can charge your phone and a drone from scratch. These "kids" affirmed my WHY! #DL2019 @deeperlearning pic.twitter.com/sANxKjfs8U

— Jeremy Day (@jday2578) March 28, 2019
Student run businesses (student pictured telling us about the history of post-it notes and how that history and building off of mistakes informed their biz design) , @HQPBL, @RWScholars, @ELeducation, @ShareYourLearn and more! #Deeperlearning19 #DeeperLearning #dl2019 pic.twitter.com/A3bKUeAJZz

— Emily Liebtag (@EmilyLiebtag) March 28, 2019
Students @hightechhigh are entrepreneurs! I learned about solitary bees and monarch butterflies among many other things at this farmer's market! 🐝🦋@deeperlearning #FCPSDL2019 #DeeperLearningConference pic.twitter.com/rkRf0BUL29

— Margaret Barnes (@margaretfbarnes) March 27, 2019
Entrepreneur. Engineer. Political leader. Musicians. These are students, living their passions because schools enable them. #DL2019 #DeeperLearning pic.twitter.com/VnC3HUo8V6

— Student Voice (@stu_voice) March 28, 2019
Listening in awe of these two students who created their own Ethnic Studies course in which they completely plan, and teach to their fellow students as an elective course. Student voice can be so powerful! #DL2019 @deeperlearning pic.twitter.com/5hUkb2cmx6

— Jeremy Day (@jday2578) March 29, 2019
Educators who attended shared an outpouring of positive feedback and messages online. They praised the experience, the focus on equity, the opportunity to community-build and, above all, share and learn from each other.
Thank you thank you thank you thank you. From the bottom of my heart. #DL2019 changed my life. It was a spiritual awakening that made me reevaluate everything I thought I knew about what it means to be an educator. I am so energized to get back to my classroom and get to work

— Rachel Baxter (@MrsBaxterMHS) March 31, 2019
Ending #DL2019 with karaoke is such a great community-building, freedom & beauty move. pic.twitter.com/MKieqoDBMV

— Deborah March (@deborah_march) March 29, 2019
So grateful to my accomplice in this work, @learninglouie, for our continued work to create learning environments where Black & brown folks can thrive. These spaces are where we are gonna practice getting free. #DL2019 #DeeperLearning #IslandInTheStorm pic.twitter.com/Fhy8P9zQpM

— Jessica Brown (@kmjlbrown) March 29, 2019
Check out both #deeperlearning and #DL2019 to see even more highlights and amazing tweets. Also, head over to @Inquiredlearn to see some great videos of takeaways from the event.
Prioritizing Positive Teacher-Student Relationships
Strong relationships can prime a person to learn, writes Katrina Schwartz in KQED MindShift. How? Research in psychology, anthropology, and neuroscience shows that the brain changes in response to relationships and experiences throughout a person's childhood and continuing through young adulthood. "The brain will grow and change with the right inputs," explains Schwartz.
This matters, especially for students who have adverse childhood experiences, given that "strong relationships can mitigate the negative effects of trauma." Schwartz shares a video from Edutopia of a school that has a relationship-first attitude. One way the school puts this priority into practice is by greeting students at the classroom door.
"During that time I'm just trying to connect with them, help them with their transition from home to school, and just kinda take a pulse check on where they are," said Falon Turner, a kindergarten teacher at Van Ness Elementary School, in the video.
Getting Students Excited for Learning
For students to be engaged in the classroom, they need to be excited about what they are learning. But data shows that only 32 percent of high school juniors feel engaged in school, a significant drop from 74 percent of fifth graders, explains Tara García Mathewson in the Hechinger Report. This is due in part to the way students are being motivated – or not – in school.
"In many schools, students do their work because their teachers tell them to. Or because they need to do it to get a certain grade… For other students, they need minimum grades to be on sports teams or participate in extracurricular activities or please their parents, and that becomes their motivation," writes García Mathewson. She points to a history of research showing that these external rewards as motivators creates a reliance on the reward and does not build motivation itself.
Instead, learning should be centered around inspiring students' intrinsic motivation to learn. This strategy is more effective when it comes to getting and keeping students interested, says García Mathewson, and actually helps students to learn better.
Upcoming Webinar: Improving Educational Experiences for Diverse Learners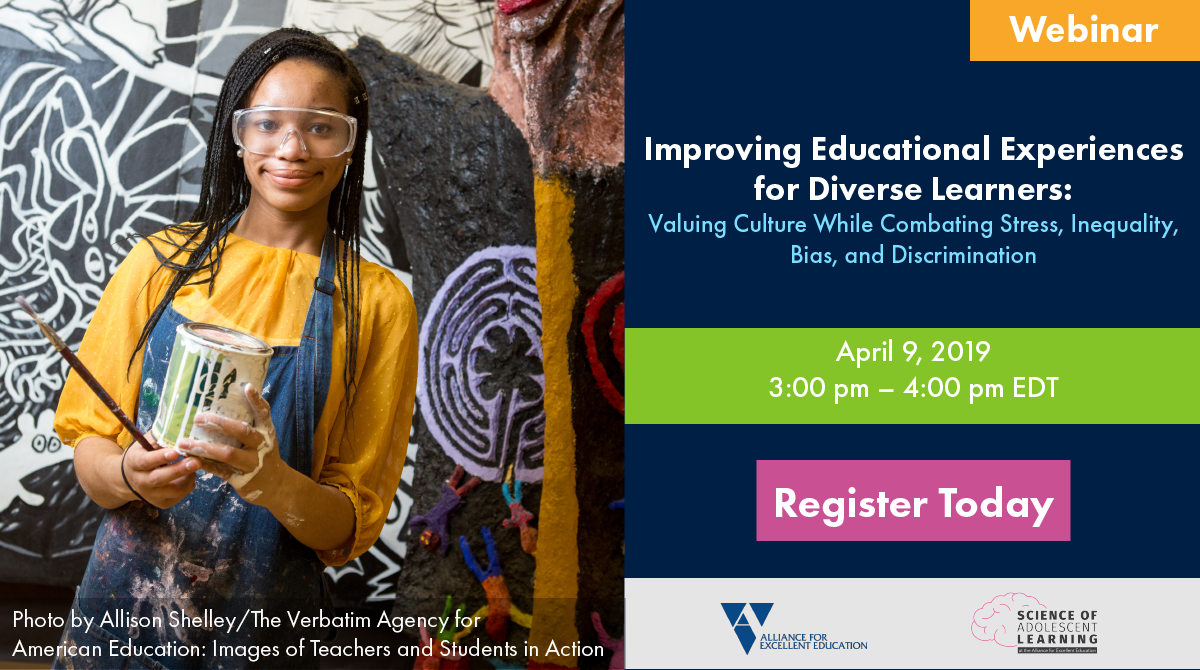 When students enter school, they don't leave part of themselves at the door. Instead, students walk into class carrying their cultural and community values with them. They bring pressures of social expectations and continue to feel the influence of poverty, prejudice, and inequity.
How can educators and school leaders use a more comprehensive understanding of student learning environments to value culture and combat stress, inequality, bias, and discrimination? Join All4Ed for this webinar on April 9 to learn more.
The 'Deeper Learning Digest' is a bi-weekly roundup of articles, blog posts, and other content around deeper learning. Be sure to follow @deeperlearning on Twitter, @deeper.learning on Instagram, and like Deeper Learning on Facebook to stay up to date on all deeper learning news.
Featured Image by Kimberly Sheppard, @sheppard06.