Deeper Learning Digest: Common Core Watch and New Tech Network Spotlight

We're back for another edition of the Deeper Learning Digest. We hope last week was a good one for all of you and that this one will be even better. Enjoy these tidbits as a kick start to your week!
First, a little levity (with an unfortunate ring of truth for entirely too many students nationwide) to start us off. (via @Upworthy)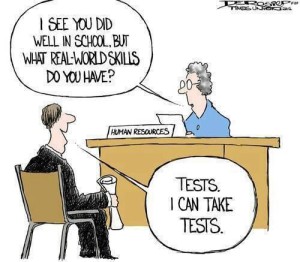 Common Core Watch
News and Views
New Tech Network Spotlight
The New Tech Network's blog was particularly active last week, so we're including some of their great content from them for your reading pleasure. If you haven't seen Storify put to good use, pay special attention to the fourth link in this set. Storify is a handy social media tool that you can use to pull in content from multiple streams to, well, tell a story. Instagram, Facebook, Twitter, and more can all be pulled in and reordered to tell a story. Here, NTN uses it to recount the #PBLChat and #PBLWorld Twitter chat that took place last week.