Deeper Learning Digest: Building Deeper Learning in Schools and Districts

October 06, 2017 01:32 pm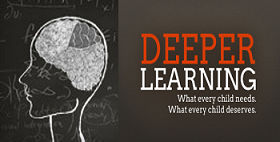 This week's digest examines why deeper learning is especially important in a world where any fact is available from Google, highlights the relationship between art and math, and showcases an assessment system that supports deeper learning.
Building a Culture of Deeper Learning
Two administrators from Delaware's Colonial School District discussed how they are building a culture of deeper learning through innovative curriculum strategies and digital resources, outlined some best practices and common challenges, and explained why deeper learning matters during a District Administration web seminar.
The conversation was framed by Jason Bedford of eSpark Learning, who gave context as to why deeper learning is important.
"Deeper learning is the answer to building the next generation of creators," said Bedford. "We live in a world where you can Google an answer to anything and information is instantaneous. If they're to solve the problems of tomorrow, students must be empowered to come up with their own unique ideas and creatively share their thinking with others."
Sherrie Clark, director of curriculum and instruction at Colonial School District in Delaware, explained how their district is moving towards deeper learning.
"As we work to build a district culture of deeper learning, we frequently engage in classroom walk-throughs and observation," Clark said. "A few years ago we made the shift from looking at what the teacher is doing to what the students are doing. Now we look for things like persistence and what kind of discourse students are having. When students start working with their peers and engaging in metacognition, they're on the path to deeper learning."
Connecting Learning to the Real World
At this Massachusetts school, electives serve as an entry point to success. Each day, students take two arts electives, with the idea that this "arts exposure is multi-purpose and supports more traditional academics," explains the school's assistant headmaster Dan Abramoski in the Hechinger Report.
"This idea that if I work hard, I can get better — that's really clear in an arts classroom," Abramoski said. "If practice makes you better at painting, there's no reason why practice won't make you better at math. It allows us to open up the conversation."
Teachers are also dedicated to connecting students with the "real world" through public displays of learning. Students show their work in public arts exhibits and conduct performances outside of school. Students also engage in expeditionary learning, diving deep into specific topics and exploring them across disciplines.
Unique Assessment System Supports Deeper Learning
In this video, you meet the students and teachers of City Arts and Technology (CAT). The high school experience at CAT is entirely focused on supporting students so they can be successful in college, career and life.
Staff and students alike are very focused on creating an understanding, a culture, and an expectation of college-going. At the heart of the school's approach to teaching and learning is the school's unique deeper learning assessment system.
Deeper Learning in Action
Twitter can be a great place to see what's actually happening to promote deeper learning outcomes in (and out!) of classrooms across the country. Here are a few examples. Be sure to follow @DeeperLearning and check out #DeeperLearning for more!
@Doss_High STEM Ss building motors at GE. #deeperlearning #fun #fieldtrip @tcstockwell @MrsCarraro @JCPSDL pic.twitter.com/bx4hV2jYGK

— Sariena Sampson (@SampsonPBL) October 5, 2017
Mrs. Craig's Spanish class is collaborating to create online games for their peers to use for the upcoming test! #DeeperLearning @IWCSchools pic.twitter.com/Mp8TK6JxaY

— Casey M. Roberts (@VAEducatorCMR) October 5, 2017
Leadership seminar reflecting on our past to uncover our own identity #pastmap#deeperlearning#hfainnovatespic.twitter.com/xVxdwqwnjy — HFAMath (@HfaMath) October 6, 2017
Attn: Education Leaders. Here's a Guide to Help Advance Deeper Learning in Schools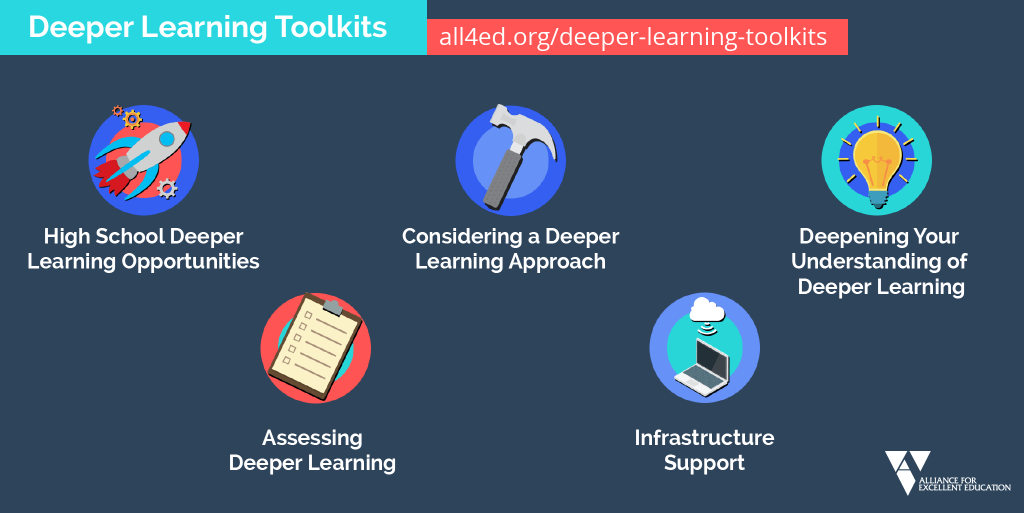 The Alliance recently debuted toolkits designed to demystify deeper learning and help education leaders create the conditions that support it. The toolkits support state and district leaders as they explore whether to launch a deeper learning initiative or move toward one; strengthen or expand existing practices aligned with skills that prepare students for the future; and commit the resources, political support, and expertise necessary to ensure success. Check out the toolkits.   Register for Deeper Learning Conference 2018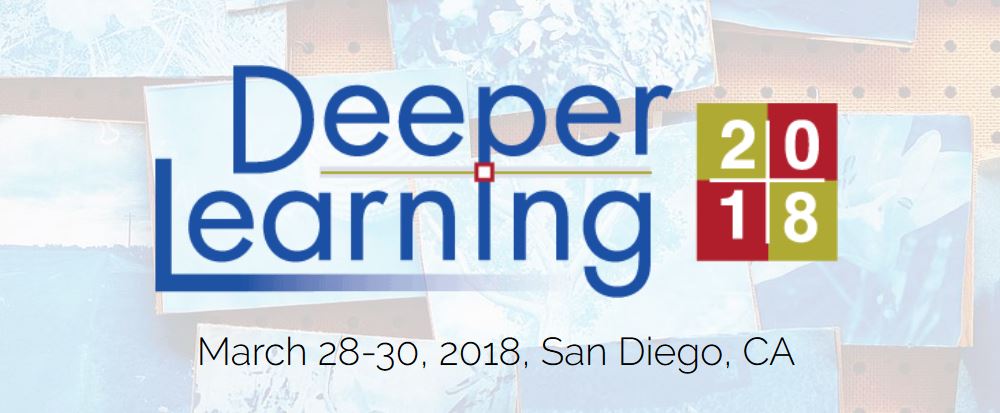 Registration is now open for the Deeper Learning practitioner conference at High Tech High in San Diego, California this March. The event will be the sixth annual gathering of powerful educators focused on creating more opportunities for students to learn deeply. Learn more and register. Deeper Learning Photos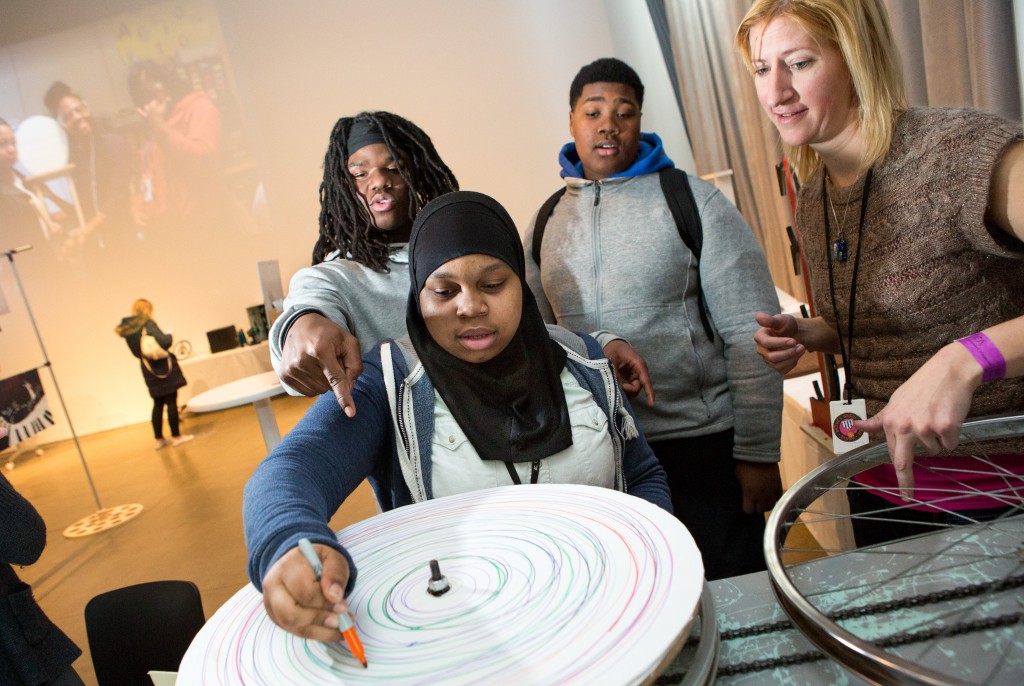 Photo by Allison Shelley/The Verbatim Agency for American Education: Images of Teachers and Students in Action The deeper learning photo gallery features nearly 300 original print-quality, royalty-free images of teachers and K–12 students of all ages and backgrounds. The images are openly licensed stock photos, meaning they can be used by educators, journalists, non-profit organizations, and others. See the gallery at deeperlearning4all.org/images. The 'Deeper Learning Digest' is a bi-weekly roundup of articles, blog posts, and other content around deeper learning. Be sure to follow @deeperlearning on Twitter and like Deeper Learning on Facebook to stay up to date on all deeper learning news.