Daily Dish: White House Announces Funds Gathered for High School Redesign

November 11, 2015 05:21 pm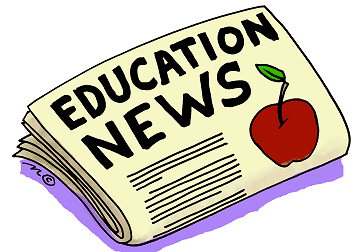 Yesterday was a busy day in the education world, with the first-ever White House Summit on Next Generation High Schools, a new report released by the Alliance showing new graduation rate data, and the White House announcement of $375 million dedicated to high school redesign. The day ended with another GOP debate, where education made only brief appearances in the conversation.
The White House summit convened teachers, administrators, researchers, industry and foundation leaders, and others to work towards creating a more equitable education system. The goal was to catalyze new thinking on the challenges and opportunities when it comes to improving schools, and also sharing success strategies and ideas for progress. As a fact sheet released by the Administration noted, the call for a national effort to create more Next Generation High Schools was part of the President's 2015 State of the Union push. These "next-gen" schools are defined as "schools that incorporate key elements of redesign, including more personalized and active learning, access to real-world and hands-on learning such as 'making' experiences, deeper ties to postsecondary institutions, and a focus on expanding STEM opportunities for girls and other groups of students who are underrepresented in these high-growth, well-paying fields."
 As yesterday's summit progressed, with presentations, panels and discussions on how to transform high schools to help students succeed in today's world, financial commitments were made in dedication to the cause. As Education Week reports, the White House gathered more than $375 million in public and private funding for projects to redesign American high schools. Although the new report from the Alliance and other education groups shows a decrease in high school dropouts and in high school dropout factories, "leaders of the summit noted that high schools still fail to graduate far too many students, and fail to engage far more, so they argued that a fundamental reworking of secondary school is necessary."
Here are highlights of the commitments announced by the administration and listed in the Ed Week article:
The William and Flora Hewlett Foundation will lead a funder collaborative to support 1,000 local school leaders nationwide to redesign their schools.
The Nellie Mae Education Foundation will invest up to $200 million to accelerate student-centered approaches to learning in New England by the year 2020.
The Carnegie Corporation of New York has pledged $25 million to back innovative school models "that reimagine the use of time, money, people, and technology, and through catalytic work across the education sector to integrate the elements of school reform, deepen learning about what works, and expand public knowledge of the school models of the future."
Thirteen Change the Equation companies have promised to donate more than 100,000 volunteer hours to bring their employees' STEM expertise into schools.
For additional details of these initiatives and others, as well as more on the summit, check out FACT SHEET: Obama Administration Announces More than $375 Million in Public and Private Support for Next-Generation High Schools.
An education-filled day was followed by an evening where important education topics were lacking during the fourth Republican debate last night in Mikwaukee. Politics K-12 reports on the few mentions, mostly focused on higher education. Sen. Marco Rubio of Florida reiterated his support for vocational education as an alternative option to college, flagged student debt as a problem and said that the nation needs to overhaul its college and teach "21st century skills," the article reports. Other mentions included Donald Trump saying that the country needs to invest in domestic programs, like schools, before spending money abroad, and former Florida Gov. Jeb Bush noting that his tax plan would help teachers. In the undercard debate, Former Sen. Rick Santorum of Pennsylvania questioned whether students should be expected to pursue traditional college, and "Christie disparaged the Democrats' higher education plans for 'debt free' college as unaffordable." Hopefully, there will be more on K-12 education in the next showdown.
Categories:
Uncategorized