Daily Dish: The Achievement Gap's Impact on a Successful Future

September 23, 2015 04:11 pm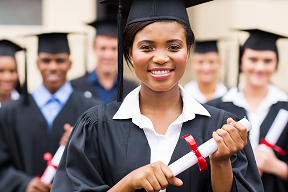 "Today the biggest threat to the American dream is class," says Eduardo Porter in his New York Times article, Education Gap Between Rich and Poor Is Growing Wider. Porter explores the widening achievement gap, where it originates and how it impacts the futures of children, especially those from low-income communities. Despite the fact that racial disparities in education have narrowed significantly, Porter says the gap between more affluent and less privileged children is wider than ever and begins as early as kindergarten.
Porter references a new book "Too Many Children Left Behind" by Russell Sage, noting that "On the day they start kindergarten, children from families of low socioeconomic status are already more than a year behind the children of college graduates in their grasp of both reading and math." These children face many more challenges than their peers, including social and emotional problems, and are more likely to report poor or fair health. They are less likely to afford private preschool or extra opportunities for enrichment, including tutors, lessons, music and art, and sports. Unfortunately, according to the article, the gap that exists at the start of schooling only continues to increase for these children, and on average, nine years later will have widened from one-half to two-thirds.
But providing low-income children with better early education is only one component of the solution. "Even the best performers from disadvantaged backgrounds, who enter kindergarten reading as well as the smartest rich kids, fall behind over the course of their schooling," Porter notes.
Alliance for Excellent Education President Bob Wise agrees. "Investments in the early grades and postsecondary education should be maintained, but to ensure these investments receive the greatest returns and translate into more students graduating from high school, the federal government must devote more attention to middle and high schools." Wise's statement came in support of Never Too Late, an Alliance report finding that academic performance in middle school and the early high school years are critical turning points in whether students ultimately graduate from high school.
So what do poor educational outcomes mean for the future of the low-income students? These children suffer when it comes to college and career readiness. The article references that only 5 percent of such Americans, ages 25 – 34, whose parents didn't finish high school, have a college degree. Porter highlights that a college education is almost a requirement for upward mobility, citing that men with only a high school diploma earn about a fifth less than they did 35 years ago.
An Alliance article, GOOD JOBS ARE BACK: New Report Credits Nation's Economic Growth to High-Wage Jobs Offered to College Graduates, confirms this stance in an overview of a new report from the Georgetown University Center on Education and the Workforce. The report states that since 2010, the economy has added 6.6 million new jobs and the majority are full-time, offer employment benefits and pay more than $53,000 per year. These are considered "good jobs," and 97 percent of them are secured by workers with a bachelor's degree. The report also shows that having a college degree can lead to job security, with college-educated workers seeing fewer job losses than those without degrees between 2008 and 2010. To further prove the necessity of a degree, college-educated workers gained jobs while those with a high school diploma or less lost jobs at every income level, as shown in this chart.
To help children from low-income communities reach this goal of higher education and career success, Porter calls for policies that help the families and communities to close this proficiency gap and the educational divide, therefore attaining more equitable outcomes. "The policy prescriptions go beyond improving teachers and curriculums, or investing in bringing struggling students up to speed," he writes, "they include helping parents, too: teaching them best practices in parenting, raising their pay and helping them with the overlapping demands of work and family."