Daily Dish: Seeking Support for Underserved African American and Native American Students

November 04, 2015 04:07 pm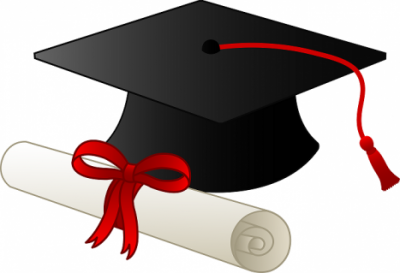 Today's Daily Dish features several stories focused on two traditionally underserved student subgroups: African American and Native American children. From Texas to Montana, efforts are being made to support the success of these students. Check it out:
African American elementary school students in Texas, especially boys, are suspended and expelled at disproportionately high rates, a new study reveals. The Washington Post reports that the analysis by Texas Appleseed shows that of the 2.6 million Texas children in pre-kindergarten to fifth grade, the 13 percent of African American students account for 42 percent of all out-of-school suspensions. Although the study focuses on Texas, it mirrors school discipline patterns nationwide, the Post reports, and also "comes as concern grows about suspensions, which researchers have linked to greater risks of academic failure, dropping out of high school and involvement in the juvenile justice system."
The article quotes Morgan Craven, director of nonprofit Texas Appleseed's School-to-Prison Pipeline Project, saying: "You have hundreds of thousands of removals per year of very, very, young students, and think about the kids who are actually impacted by that…particularly when you think some students are feeling these punishments at unequal rates and certain students are targeted by this system, there is a really compelling reason to change what we're doing." Last year, the Obama Administration issued guidelines to try and combat this issue, urging education officials to reduce suspensions by adjusting policies in order to keep children in class.
To close the achievement gap between African American students and their peers, Minneapolis Public Schools created a new Office of Black Male Student Achievement, Education Week reports. The district-wide effort is focused on nearly 9,000 African American boys, many of whom are at or near the bottom on indicators related to school success. It will ensure that these students have positive role models, both the students and their parents take an active role in their own education, schools have culturally responsive practices, and principals have a resource if they want to develop programs for African American students.
In nine states, there aren't any African American students taking the Advanced Placement computer science exam, according to data from the College Board. The Curriculum Matters blog on Education Week explores new demographic data about AP test takers in each state, noting how the computer science exam in particular has suffered from a lack of racial diversity. The nine states where no American-American students took the exam include: Idaho, Mississippi, Montana, New Hampshire, New Mexico, North Dakota, South Dakota, Utah, and Wyoming. This is an improvement from last year, with this number down from 13.
Here are some points highlighted in the article on the performance of African-American students on the 2015 AP Computer Science Exam:
Twenty-three states had fewer than 10 black students take the exam.
The District of Columbia had the largest percentage of African-American test-takers, at 22 percent.
The overall pass rate for African American students went up, from 33 percent in 2014 to 38 percent in 2015.
Even so, the pass rate for African-Americans was still the lowest of any other racial subgroup, which is true for many AP exams.
The Council of Chief State School Officers (CCSSO) is seeking help for another traditionally underserved group of students, the hundreds of thousands of American Indian children in the U.S., reports Education Week. The article notes that more than 90 percent of the 950,000 American Indian children attend public schools run by local districts, and therefore aren't affected by the Bureau of Indian Education's attempts to overhaul operations at the schools on or near American Indian reservations. The article includes input by William Mendoza, the executive director of the White House Initiative on American Indian and Alaska Native Education, who says that Native American students are often an afterthought, despite federal attempts to raise the profile of the challenges they face. "They're underrepresented, underserved, and darn-near invisible," Mendoza said.
The CCSSO is observing Montana's Schools of Promise program for guidance on how to help Native American children, Ed Week reports. The program is "an effort to raise standards and expectations—and provide the additional support needed to meet them—in the state's poorest-performing schools." According to the article, the affected schools have overwhelmingly served American Indian children who come from families with deep, generational poverty. The method of using federal school improvement grants to create partnerships between administrators and educators to focus on these struggling students in low-performing schools offers hope, Mendoza says in the article, when it comes to these problems for American Indian children that have lingered for decades.
Categories:
Uncategorized