Daily Dish: Preparing Students for College Success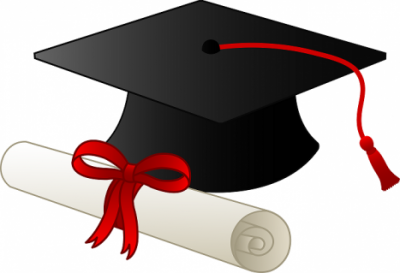 The Hechinger Report featured a school in Chicago that focuses on social and emotional learning, with the belief that these skills and attitudes would be key to getting students to and through college. Traits like persistence have helped students from the school, called Perspectives Charter, succeed in college. One student, who is now at Trinity College in Connecticut, explains that he came to college prepared with the right mindset, saying, "Be open-minded, try new things, challenge each other and yourself intellectually, time management, all of that came easy. And when I hit academic barriers, I persisted and kept moving forward."
Laura Jimenez, director of the American Institutes for Research's college and career readiness and success center, explains that persistence is the difference between being college eligible and college ready. Mastering content isn't always enough for students to succeed outside of school, the article notes, citing other charter schools that were seeing African American and Latino students passing state tests but were unable to succeed in college. "Now, in addition to teaching students fractions and conjunctions, many educators are increasingly grappling with how to address social and emotional skills like collaboration and students' sense of belonging."
With the passage of the Every Student Succeeds Act (ESSA), replacing No Child Left Behind (NCLB), states must incorporate non-academic measures into their accountability systems, meaning that standardized tests may play a smaller role in how schools are evaluated. The article notes that even as programs arise to help schools teach these principles, and lawmakers are acknowledging the importance of social and emotional skills, many are concerned that measuring these skills may be very difficult. "The science for holding schools accountable for these important, but more abstract skills, just isn't there yet."
For more on accountability measures under ESSA, visit: https://all4ed.org/wp-content/uploads/2015/12/ESSAPrimer-Accountability2.pdf.
Another piece in the Hechinger Report discusses the new version of the SAT college entrance exam, which it says has arrived "just as more colleges go test-optional." According to The College Board, which produces the test, the new exam is a better predictor of college readiness, and incorporates changes to be more relevant to content being taught under the Common Core State Standards. However, the article notes many colleges are saying that students' academic record is a better predictor of college success. Read more about the new test and its reception: http://hechingerreport.org/the-new-sat-lands-just-as-more-colleges-go-test-optional/.
Inside Higher Ed explores one program that is working to strengthen the connections between college and high school to help more students succeed in higher education. The program, called My Life Plan, became a graduation requirement for students in Minneapolis Public Schools, and now begins with students in third grade to give younger students an understanding of college. In the program, students begin by thinking about their interests and strengths, and eventually focus in on goals and take courses that are tied to these goals and their interests. The objective is to find careers that fit students individually and begin them on the path towards these jobs.
Danielle Jastrow, senior college and career coordinator and a former Minneapolis district coordinator for My Life Plan, explains some of the logic behind the program, saying, "People talk about the bachelor's degree as the new high school diploma with the understanding that every single job will require some training beyond high school, whether it's an apprenticeship, a two-year degree, a certificate … We want students to understand what training or education they need."
Learn more about the program: https://www.insidehighered.com/news/2016/03/03/growing-number-colleges-reach-k-12-help-students-prepare-college-and-their-careers.