Daily Dish: Persisting Achievement Gaps for Underserved Students

January 08, 2016 05:00 pm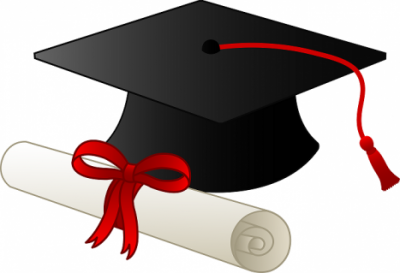 Today's Dish features three pieces on the achievement gap and traditionally underserved student subgroups.
There's a growing achievement gap between African American and Hispanic students and their white peers when it comes to college graduation. Although more African American and Hispanic students are graduating from college, says the Hechinger Report, "the percentage of white [students] graduating has grown even faster." The article also notes that states have made cuts to funding provided to public colleges and raised tuition. "As public colleges become more costly, it's harder for low-income students to finish a degree," and in many areas, these students from low-income families are disproportionately African American and Hispanic. Meredith Kolodner has the story: http://hechingerreport.org/25368-2/.
Although Maryland was ranked fourth in Education Week's annual "Quality Counts" report, which measures states' efforts to improve public education, these rankings can mask inequalities. An article in WAMU notes how large discrepancies were discovered when researchers examined student progress based on family income, instead of overall ranking grade. Often times this data shows positive student progress overall, but large poverty gaps exist, explains Sterling Lloyd of the Education Week Research Center, who recommends digging deeper into the data to unmask these issues.
In the article: An Open Conversation about Merits and Flaws of Neighborhood Schools, Rocky Mountain PBS' Alan Gottlieb explores the concept that traditional neighborhood schools are not beneficial. Gottlieb says that candidates regularly support neighborhood schools, because "who doesn't like the idea of children attending schools close to and preferably within walking distance of where they live?" However, Gottlieb prompts, what happens in largely segregated cities? "What if their very existence does as much as any other single factor to contribute to inequities and achievement gaps in our public schools? What if doing away with neighborhood schools would improve the odds for low-income kids of color?"
In his "open conversation," Gottlieb gathers research on this issue focused within Denver, Colorado, to demonstrate how affluent white families are able to attend schools with primarily affluent white children, often in "wealthy neighborhood schools." On the contrary, Gottlieb argues, low-income African American and Hispanic families remain in sub-par neighborhood schools, facing more socio-economic obstacles that make it difficult to relocate. As a result, "making neighborhood schools the top priority in a racially and socio-economically segregated city all but consigns low-income kids of color to an education inferior to what their more affluent peers get in wealthier parts of town." Read the full piece: http://inewsnetwork.org/2015/12/24/an-open-conversation-about-merits-and-flaws-of-neighborhood-schools/.
Categories:
Uncategorized