Daily Dish: Paul Ryan Elected as House Speaker, Passing of a Budget Deal, and an ESEA Update

October 30, 2015 03:17 pm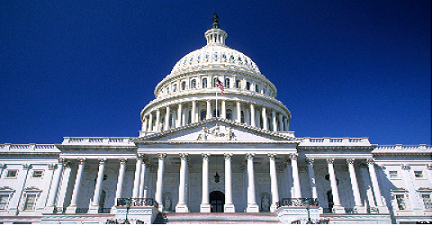 It was a busy week in the world of education and politics, with a new speaker of the House, a budget deal and the release of the Nation's report card. These developments have implications for federal education funding and the possible reauthorization of the Elementary and Secondary Education Act (ESEA), as highlighted in this week's Federal Flash episode.
Yesterday, Representative Paul Ryan was officially elected as House Speaker and will take over for John Boehner. Now that Speaker Ryan is responsible for setting the House's legislative agenda, he has promised to fix a "broken" house and sweep away Republic Party differences. In a speech given after the vote that secured him this position of power, he said that in-fighting in the Republican-majority House was counterproductive and added to legislative gridlock.
When it comes to education, as the Federal Flash notes, Speaker Ryan has been "a strong supporter of funding private school vouchers, block granting federal funding, and portability, the policy proposal allowing title I funds for low-income students to be used in schools that do not have high concentrations of poor students." In addition, he voted in favor of the House bill to reauthorize ESEA, called H.R. 5, which passed but was not supported by the most conservative Republicans. Whether ESEA moves or not is largely up to Speaker Ryan, who has not indicated that it is part of his agenda. However, behind the scenes, Senate and House staff are continue to work towards moving ESEA.
Bills to reauthorize ESEA, both the Republican-crafted House and the bipartisan Senate bill, are not doing enough to support traditionally low-performing groups of students says a new analysis by the Center for American Progress. An Education Week article, CAP Report: Congress Shouldn't Forget 'Subgroup' Students in ESEA Renewal, covered the report by the Center for American Progress. The report echoes concerns from President Obama and Education Secretary Arne Duncan, as well as the Alliance for Excellent Education, calling for more accountability within the bills. The article notes that more language on accountability is expected in a compromise bill that is being worked on by aides from the White House and both chambers of Congress.
The report focuses on achievement gaps, which it says are often bigger in high-performing schools than low-performing, and recommends that the renewed law ensures that states intervene in schools with big achievement gaps, as well as in low-performing schools. According to Ed Week, it also recommends that under a renewed ESEA, schools won't be able to get the highest rating on state accountability systems if one student subgroup is falling far behind.
In other education legislation news, the reauthorization of the Carl D. Perkins Career and Technical Education Act could start to move, as the Federal Flash notes, with the Senate education committee releasing a set of bipartisan reauthorization principles and requested policy recommendations aligned to the principles just last week. The Alliance, along with ConnectEd, the Linked Learning Alliance, and NAF, submitted policy recommendations aligned with these principles, focusing on stronger integration of career and technical education and rigorous academics. The principles align the Perkins Act with ESEA and the Workforce Innovation and Opportunity Act, strengthening partnerships with business and institutes of higher education, and strengthening career pathways. View the Alliance's recommendations: https://all4ed.org/reports-factsheets/perkinsrecommendations/.
Along these lines, the House Education Committee held a hearing yesterday called "Improving Career and Technical Education to Help Students Succeed in the Workforce," to examine how Career and Technical Education programs can better align high school and postsecondary education coursework with the needs of business and industry. As the Federal Flash video points out, this continued focus on aligning k-12 education with the needs of postsecondary education and the workforce is even more imperative in light of the release of the Nation's Report Card. Learn more about the results from NAEP and get Alliance President Bob Wise's take on the scores and what they mean for the nation.
And finally, earlier today the Senate passed a two-year budget deal that will allow for greater investments in education, as mentioned in the Federal Flash episode, in part by increasing funding for domestic spending, or more specifically, nondefense discretionary spending, by 33 billion dollars for Fiscal Year 2016. This new funding level will be maintained through Fiscal Year 2017.
To stay up to date on ESEA, the budget, and other developments in Federal education policy, sign up for an email alert when the next episode of Federal Flash is available by sending a message to Alliance@all4ed.org.
Happy Halloween!