Daily Dish: New York Times Magazine's "Prescription for More Black Doctors" Continues Alliance's Focus on Xavier's STEM Success

September 11, 2015 04:49 pm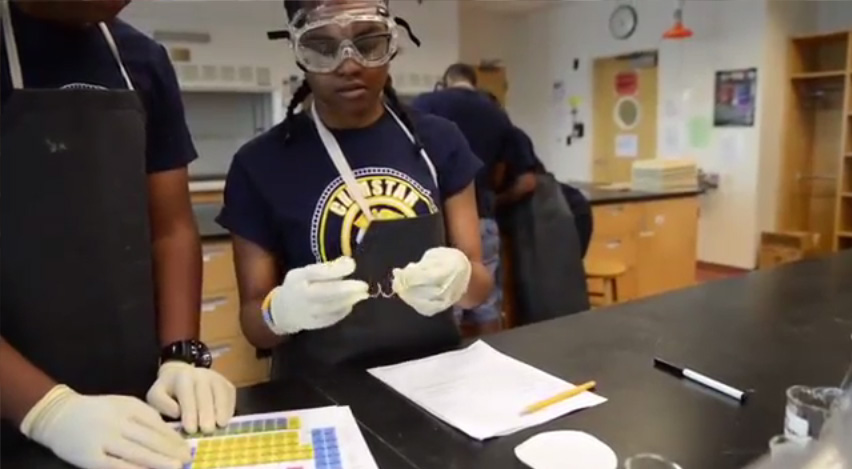 The Daily Dish digs deeper into one of the day's top news stories on K–12 education. Make sure to add High School Soup to your RSS feed for all the latest updates and follow the Alliance on Twitter at @All4Ed for more education news.
Xavier University of Louisiana, a small institution in New Orleans, is featured in this weekend's New York Times Magazine for the high number of African-American students it sends to medical school. According to the piece by Nikole Hannah-Jones, A Prescription for More Black Doctors, Xavier "consistently produces more black students who apply to and then graduate from medical school than any other institution in the country…is also first in the nation in graduating black students with bachelor's degrees in biology and physics…among the top four institutions graduating black pharmacists…third in the nation in black graduates who go on to earn doctorates in science and engineering." All of this is done without high-tech facilities and a tuition that is much less than many other universities, with a student group predominantly from low-income communities, many of whom are the first in their families to attend college.
So how is this possible?
Hannah-Jones explores the many elements of Xavier's programs, most notably the emphasis on collaboration and how students are encouraged to work together to succeed instead of competing against each other. Combined with attentive and supportive faculty members, checklists and timelines focused on transforming the students into medical school candidates in categories outside of coursework, the system is working.
But long before students walk through the university's doors, Xavier begins preparing students of color for success in STEM fields (science, technology, engineering and mathematics). A report released by the Alliance for Excellent Education, Building a STEM Pathway: Xavier University of Louisiana's Summer Science Academy, explores how the university's summer bridge program for middle and high school students strengthens students' mathematics, science and literacy knowledge and provides an environment to apply these skills in study groups and authentic laboratory settings. The University goes one step further, partnering with teachers to help them design curriculum and strategies for STEM learning with the goal of combating the lack of educators with STEM teaching credentials at schools with high numbers of low-income students and students of color. A short overview video of the program is embedded below.
"The program was really designed to bring students in, show them the rigors of learning and the rigors that were going to be required in the science fields," said Norman Francis, former president of Xavier and 2006 recipient of the Presidential Medal of Freedom, "but also to show them what an excitement comes when one learns and gets the confidence of knowing that they can do what many people thought they couldn't do at all."
The report offers recommendations to states and districts to improve participation for underrepresented student groups in STEM careers, and calls for an increase in federal funding to scale up the most effective STEM programs to improve mathematics and science education for all students. To learn more, read the full report: https://all4ed.org/reports-factsheets/xavierstem/.
At a release event for the report, the Alliance also offered the unique opportunity to hear directly from Xavier University leadership, including President Norman Francis, Provost and Senior Vice President for Academic Affairs Loren Blanchard, students from Xavier's Summer Science Academy as well as other experts. Watch it here: https://all4ed.org/webinar-event/feb-19-2015/.