Daily Dish: New Year, New Acting Secretary of Education

January 06, 2016 02:31 pm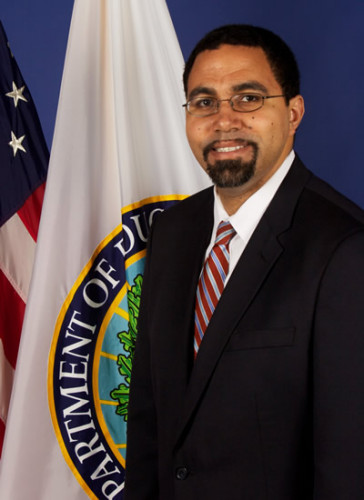 With the start of the New Year comes acting education secretary John King, who kick started his new role with a visit to an elementary school in Maryland yesterday. King replaces Arne Duncan, who departed from the position in December. King will fill the role for the remainder of President Obama's time in office. During his visit, King highlighted three of his top priorities for the next year, Education Week reports. King intends to focus on "equity and excellence" in all schools, uplifting teaching, and college completion. Below is an excerpt from King's letter to his staff members in which he expands upon these initiatives:
"My first priority is to build on this Administration's strong focus on equity and excellence at every level of our education system, in every school. We've helped cut the number of dropout factories in half, but there are still schools graduating less than 50 percent of students. We have raised standards, but we know many of our students need more support to meet them. Second, I want us to focus on ways to lift up the teaching profession and to ensure that our teachers are prepared for the realities of today's diverse classrooms and supported once they're on the job. And, third, I want to extend our focus in higher education beyond enrollment to completion, ensuring that more students complete an affordable, high quality degree that will help launch them on the path to a bright future."
When it comes to his goals and the Every Student Succeeds Act (ESSA), which the President signed into law to replace No Child Left Behind (NCLB) in December, Ed Week reports that King doesn't see the law as affecting his agenda.
"The president signed the Every Student Succeeds Act because he believes and we believe that it builds on the civil rights legacy of the law. We are confident we can work together with states and ensure that implementation of the new law advances equity and excellence in our schools. The key will be to make sure states use their new flexibility around accountability and intervention systems in ways that are [focused] on equity and opportunity for the highest-need students," said King.
In a letter to staff members, King shared details of his personal background and how his upbringing, which was shaped by education, led him to this role today.
"Today, I want to ensure that our children's fate isn't left to luck, that their circumstances do not define their destiny. Our work in 2016 must be measured by the progress we make toward educational opportunity for all—from the girl growing up in rural Alabama to the African American, Latino boy who has lost both his parents dreaming big dreams in Brooklyn."
Although King acknowledges there are many hurdles to overcome, including college attainment and persistent achievement gaps, he writes that he does not see them as undefeatable. "The challenges before us are big—but if we work together and use every tool at our disposal, they are not insurmountable."
Since King has not been nominated by Obama, "he will not undergo the confirmation process required of Cabinet-level officers under the Constitution," the Washington Post reports. However, "Republican congressional leaders in the Senate and the House say they want King to undergo the vetting process." In the Post, King says: "decisions around nominations are decisions for the president to make." He doesn't see his "acting" title as interfering in his duties, remarking: "I will say the authorities of the acting secretary are the same as authorities of the secretary."
Alliance President Bob Wise explained in an opinion piece for the Hechinger Report that King's appointment signified President Obama's continued commitment to the nation's underserved students. "Clearly, this administration has no plans of backing away over the next fifteen months from the aggressive education reform agenda it began pursuing six years ago," Wise wrote in the October article. "By going all out in the final months of the Obama administration, King can be a major figure in determining the success of this epic period for school districts, states, and the federal government in transforming education." Read the full piece here.
Categories:
Uncategorized