Daily Dish: New Report on Intervention in Low-Performing Schools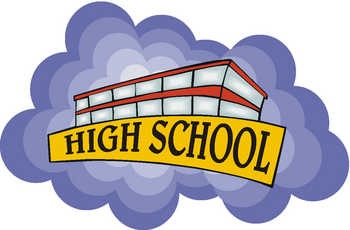 In New York, seventy schools were taken off of the "struggling schools" list, reports Politico New York, and therefore won't be taken over by a state-approved independent receiver. This news comes after the release of new accountability statuses last week. Even though they are off the list, the schools will still be reviewed by the state education department to inform district and school improvement plans. The original list of "struggling" and "persistently struggling" schools was formed by the state in July and had one hundred and forty four schools, but seventy have shown enough progress under their school turnaround plans that they were taken off the list.
Under the Every Student Succeeds Act (ESSA), states and districts are responsible for supporting and improving the quality of low-performing high schools, including interventions using evidence-based practices. A new report by the Center for American Progress (CAP) provides a "road map" for state and districts leaders who are determining how to improve their low-performing schools through detailing the implementation of one evidence-based approach used in three school districts: Houston, Texas; Denver, Colorado; and Lawrence, Massachusetts. According to a press release announcing the release of the report, "the approach, which includes data-driven instruction; excellence in teaching and leadership; a culture of high expectations; frequent and intensive tutoring, also known as high-dosage tutoring; and an extended school day and year, has resulted in meaningful student achievement gains."
Tiffany Miller, Director of Education Innovation at CAP, said, "The Every Student Succeeds Act provides state and district leaders with an opportunity and a responsibility to implement comprehensive, evidence-based school improvement strategies." She noted that the report "provides a resource to help other district leaders navigate the implementation of evidence-based practices under ESSA." CAP made several recommendations for these leaders in the report, including allocation of Title I funds, more autonomy for schools in budgets, spending, hiring, and also for training programs.
So when must states and districts intervene and what categorizes a school as low-performing? Find out in a special edition of Federal Flash focused on high school provisions within ESSA:
There are also several changes in policy for high schools with the shift from No Child Left Behind (NCLB) to ESSA, including when intervention is required and flexibility for states and districts to support dropout prevention. Learn more in the Alliance's ESSA fact sheet on high schools.
For additional information on other key areas with the new education law, visit: www.all4ed.org/ESSA.
The CAP report, Strategies to Improve Low-Performing Schools Under the Every Student Succeeds Act, is available at: https://www.americanprogress.org/issues/education/report/2016/03/02/132053/strategies-to-improve-low-performing-schools-under-the-every-student-succeeds-act/.
Categories:
Uncategorized