Daily Dish: Innovative Approaches to Improving High School Graduation Rates, College and Career Readiness

September 22, 2015 04:56 pm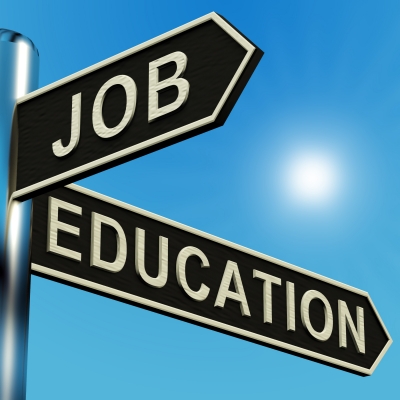 Writing for eSchool News, Melissa Gedney of Digital Promise League of Innovative Schools shares best practices to keep kids in school, help them to graduate, and ensure they are armed with the skills for success in college and their careers. "Conventional wisdom around when and where students learn, what knowledge they need to be successful, and who they are as learners is all rapidly changing," says Gedney, "especially as technology becomes more prevalent in classrooms."
Here are suggestions to help districts improve high school graduation rates:
Access to college-level courses for high school students. A key part of inspiring first-generation college students, many of whom may not view higher education as an option, is early exposure, according to the piece. The article sites several districts and schools that offer college-level courses, including free options and dual-credit classes so students can earn credits before graduation.
Exposure to career and employment opportunities. Providing students with exposure to real-world opportunities is identified in the article as a method of connecting learning to potential careers. Featured are samples of programs that are directly aligned with workforce needs, have classes taught by full-time professionals, and are where students can earn an associate's degree while still in high school. Participation in internship and mentoring is strongly encouraged.
(An upcoming webinar cohosted by the Alliance and Asia Society will expand on the value of real-world experiences and the pressing need and vast opportunity to prepare students for a range of meaningful career opportunities through apprenticeships. A panel of experts will explore how the U.S. education system can connect the needs of adolescents with the needs of the economy and signal to employers that high school graduates have the requisite skills and knowledge for high-need, high-skill positions. To RSVP for the webinar on October 2, 2015, please visit http://bit.ly/1NGsF87.)
Skills for today's economy. It is important to align students' curricula to arm them with the necessary skills to succeed in today's economy. The article describes South Fayette Township School District in Pennsylvania, which engages students in coding at an early age and integrates computer science into all subjects.
Gedney also highlights how learning can take place anytime, anywhere. She references Piedmont City School District in Alabama, where technology has been implemented in the classroom to provide students access to courses that would otherwise be unavailable, catch up when they fall behind, and stay connected even when at home.
Diploma Plus schools are also working to ensure that all high school students graduate, especially those who have repeatedly failed a grade or are at risk of dropping out. In a Q&A interview with William Diehl, chair of the Diploma Plus board, The Hechinger Report explores some of the best practices used by the schools to prepare their students for the future. "In most education settings, the constant is time, and learning is a variable. Our approach is that learning is constant, and timing is the variable," Diehl says. Diploma Plus focuses on a competency-based approach, using project-based learning to ensure students can demonstrate their learning through projects, performances, and portfolios. They emphasize measuring in learning competencies, instead of time. The schools also bring students on college visits to familiarize them with the campus setting and encourage positive elements of the higher education experience.