Daily Dish: How Programs in Tennessee, Colorado, and California Prepare Students for Success in College

January 28, 2016 04:17 pm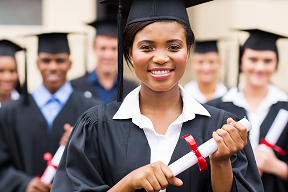 Innovative efforts to better prepare students for the demands of college and a career are taking hold in communities across the country. These solutions are increasingly needed, as states like Tennessee are seeing large numbers of high school graduates entering college without the necessary skills to succeed.
As The Commercial Appeal reports, new data released by the Tennessee comptroller's office shows that "75 percent of freshmen at the state's community colleges, 48 percent at the six Tennessee Board of Regents universities and 28 percent at the three University of Tennessee campuses did not meet their schools' criteria for college readiness in math, reading and/or writing." These findings are based on ACT scores, which are the primary assessment used to measure students' academic readiness for higher education.
The study also analyzed the efforts to reduce the need for remediation on these college campuses. According to the report, the state has reduced the percentage of college freshmen assigned to remediation, down to 68 percent in 2014 from 77 percent in 2011. It also notes that Tennessee has ongoing initiatives in K-12 schools to address this issue sooner, and also that there are programs on college campuses to improve this learning support.
A high school in Colorado is working towards this same goal of preparing students for the future with a new College Center, a "one-stop shop where students can zero in on possible career paths, learn what colleges on their wish list look for and master how to craft a winning scholarship essay," writes Chalkbeat Colorado. This center was born from a grant program formulated to increase the number of college-bound students from low-income families in the state. The article points out that this center is one of many popping up throughout the Denver metro area as a result of the program, and that this "center-based approach — where college is the only focus — comes as high-school counselors are being asked to do more and handle greater numbers of students." Learn more: http://co.chalkbeat.org/2016/01/26/college-center-first-of-its-kind-in-aurora-puts-students-on-path-for-life-after-high-school/#.VqpdifkrLRZ.
And in California, this effort is beginning even earlier in one school district, where middle school students are taking college-level courses after school. Each semester, one class is offered at each middle school throughout the Hayward Unified district, and is taught by instructors from Hayward's Chabot College. The instructors do adjust the teaching a bit for the middle school students, but the content taught is the same, and the credits are transferable to community colleges and four-year universities, reports EdSource. Three quarters of these students are from low-income families, and many do not have relatives or friends who have attended college. They are "in danger of thinking or being told that college is not for them," the article notes, but through this program are given the chance to prove that wrong. By passing one of these college classes, assistant superintendent of student and family services for Hayward Unified Chien Wu-Fernandez says that "no one can tell them they're not college material…they have just proved that they are."
Categories:
Uncategorized