Daily Dish: How a Colorado School District Is Working to Reduce the Number of High School Dropouts

February 08, 2016 04:34 pm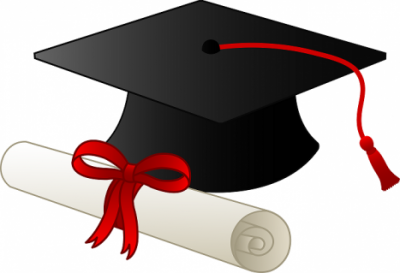 A Colorado school district is working to reduce the number of high school dropouts through a process of early identification and intervention, The Tribune reports. Education reporter Tyler Silvy explains that according to a study conducted on select Colorado school districts, the average on-time high school graduation rate is 85 percent. If a ninth-grade student fails a course, that student's chance of graduating on time decreases by 15 percentage points. Two failed courses drops it to 55 percent, and three failed courses drops it to 42 percent. Greeley-Evans School District 6 (District 6) has teamed up with a consulting firm called Zero Dropouts to identify and work with students who are failing one or more classes and therefore may be at risk for dropping out down the road.
Steve Dobo, founder of Zero Dropouts, explains that in a three-tiered pyramid, students who are failing one or more classes would fall in the middle. Below them lies the layer of regular students who do not have issues with grades, attendance, or behavior, and at the top of the pyramid are the "hard cases." "Dobo said he doesn't ignore the hard cases," Silvy writes, "It's just that the kids in the middle have been ignored for too long. And when they're ignored, they quickly ascend to the top of the pyramid. Once they get there, more often than not, they become dropouts. And the consequences are devastating."
Silvy writes that District 6 superintendent Deirdre Pilch decided to take action after seeing that the dropout rate in the district was increasing, noting that "when she thinks of that rate, she thinks of individual students." Pilch said, "It's 250-plus kids who are not reaching a high school diploma … in our community." In the article, Silvy also includes input from the company's intervention specialist, Susannah Halbrook, who said, "I haven't talked to any student who wants to drop out. Every kid has some sort of goal after high school. They all want that high school diploma."
The Alliance for Excellent Education recently released new information on the impact of a high school diploma, sharing stories of young people who have overcome personal and educational challenges in their pursuit of a high school diploma. Watch them tell their stories here.
And last night, as many eyes turned to the field for Super Bowl 50, many also took to Twitter to spread the word about the importance of reducing the number of dropouts and helping more students graduate.
For many at-risk students, HS graduation is their Super Bowl. RT to show support for 610,000 more grads. #GradEffect pic.twitter.com/gHd39UANHg

— All4Ed (@All4Ed) February 7, 2016
High school graduation is the touchdown that matters most for students. Click to spread the word: https://t.co/cvopzCLjjo #GradEffect #SB50

— ArizonaPBS Education (@ArizonaEducator) February 7, 2016
Today is #SB50, but I'm focused on 90— 90% of students graduating from HS. Click to spread the word: https://t.co/GrDAH0qFu0#GradEffect — Mary Felton,EdS (@mfelton7) February 8, 2016
To learn more about the Graduation Effect (#GradEffect), visit impact.all4ed.org.
Categories:
Uncategorized