Daily Dish: House Votes Today on No Child Left Behind Replacement

December 02, 2015 03:53 pm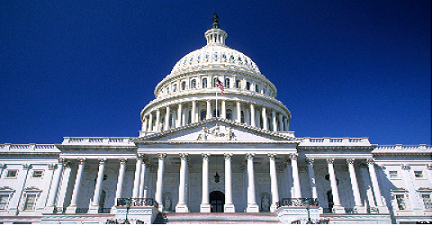 Today the U.S. House of Representatives will vote on a bill to rewrite the Elementary and Secondary Education Act (ESEA), now known as No Child Left Behind (NCLB). The legislation, called the Every Student Succeeds Act (ESSA), is a result of bipartisan negotiations by House and Senate members. If the bill passes in the House today, it will likely be put before the Senate next week.
In a statement today supporting the new legislation, Alliance President Bob Wise acknowledged that a new law to replace the outdated NCLB has been at the top of educators' wish lists for years, but noted that the bill did bring attention to areas of education that needed to be addressed. "NCLB deserves credit for spotlighting gaps in achievement and graduation rates between white students and students of color, but, after thirteen years, it is a DVD in a Netflix world," said Wise.
Wise also addressed key elements within the bill that aim to support students in need:
"The Every Student Succeeds Act (ESSA) maintains requirements around high school graduation rates that have helped the nation's graduation rate reach an all-time high while reducing the number of dropouts by nearly 30 percent. To build on this progress, ESSA provides accountability and support to high schools that do not graduate one-third or more of their students. In addition, the legislation requires school districts to provide support to traditionally underserved students who consistently demonstrate low performance. Finally, funds are set aside for schools and districts to implement evidence-based interventions."
The Alliance also released a letter in support of ESSA, detailing positives within the legislation. An article in Education Week, No Child Left Behind Rewrite Wins Support of High School Advocates, highlighted a few of these important elements from the letter, including that: "The Alliance commended the bill for requiring state intervention in high schools that graduate fewer than two-thirds of their students, and on maintaining the requirement that schools calculate their four-year and extended-year graduation rates in the same, uniform way. It also applauded a provision that requires states to develop plans that 'address the transition from middle to high school and from high school to postsecondary education, noting the importance of integrating rigorous academics, career and technical education, and work-based learning.'"
Ed Week also noted one critical portion of the letter, which says that since the bill gives a greater amount of power and discretion to the states, it will be crucial to work alongside states and districts on developing their accountability systems. "ESSA provides states and districts with a great degree of flexibility and responsibility," the letter reads. "Developing such state-set policies that relate to 'n-size,' achievement and graduation goals, timelines for progress, and school improvement strategies warrants the strong involvement of diverse communities and education experts."
As the bill hits the House floor today, Rep. John Kline, who led the House-Senate conference committee on the bill, commented on the vote in the Associated Press, saying: "I think that we will have a strong majority of the majority, and we'll have a strong majority of the minority." Rep. Bobby Scott, who also chaired the committee, said "It's been a long road and it's a good bill." He noted, "We don't tell states what to do…but it's clear that they have to have high standards and address in a meaningful way any achievement gaps."
Stay tuned this week as we continue to keep you updated on the progress of ESSA!
Also, be sure to sign up for an email alert for the Alliance's Federal Flash video series, covering important issues in education policy in five minutes or less, by emailing Alliance@all4ed.org. We expect to have a special edition of the Federal Flash out on Thursday.
Categories:
Uncategorized