Daily Dish: Google, Skype, and the Virtual Field Trip: How Technology Can Help Students Explore the World

September 29, 2015 03:41 pm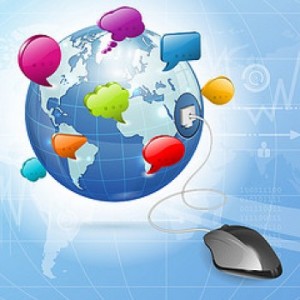 Google is taking students on tours of the world, all from within the confines of the classroom. With a new product, Google Expeditions, students use a smart phone and a cardboard box to take guided journeys around the world that correspond with course curriculums. The New York Times shares the experience of one class in Chicago that toured Verona, Italy as part of a lesson about Romeo and Juliet. The virtual field trip is conducted using 360-degree views from Google Street View and a camera system built by GoPro for three-dimensional images. The class' teacher, Jennie Choi, said that the technology allows students to dive deeper into the lesson and gain a better understanding of what they are learning.
"'It doesn't work to stand in a class of 12-year-olds and just lecture,' said Ms. Choi, explaining that many students already had access to devices like smartphones, laptops and gaming systems and thus were accustomed to obtaining information immediately and visually…'I think they gained a deeper understanding of the story,' Ms. Choi said."
According to T.H.E. Journal, Google is seeking requests from educators to pilot the technology in their classrooms this year. The company will send teams to train participating teachers and the students will be able to test out the gadgets. After the initial phase of testing is completed, they will be rolling out the technology to a wide audience.
As The New York Times piece mentions, using technology to create a virtual classroom is not a brand new development. A recent EdTech Magazine article discusses Skype field trips, which offer tours for students on a wide range of educational subjects, enabling them to interview a Yellowstone National Park ranger to learn about geology, ecology and the park; discover the endangered African penguin; and speak with an underwater videographer and shark diver.
The Times also notes that not only do these technologies showcase how important the education sector is to major tech companies, they also indicate a shift in strategy where products are being developed that are designed specifically for classroom use, instead of modifying existing software to fit in a classroom environment. The focus of these products seems to be on creating a "global classroom," connecting students to the world and the world to students. This idea is not limited to important locations and sites, it also includes joining schools and students to their peers world-wide.
Educator Dave Ruch is doing just that, connecting schools coast to coast and around the world in a massive, online concert event. According to eSchool News, Ruch is hosting the biggest K-5 singalong ever, a free, streaming concert on October 30th. Although he won't be able to see or interact directly with specific classrooms, Ruch is making the event interactive by asking the children to sing along. The purpose, aside from having fun, is to show teachers how they can use existing technology to connect to others from their classrooms. Ruch says: "I'm trying to expose teachers to the technology itself and how easy it is to be bringing experts or presenters in from anywhere in the world right there on the tech they already have."
Whether it's virtual tours or live sing-a-longs, one thing is clear: the possibilities of how technology can enhance the classroom are endless.
Categories:
Uncategorized