Daily Dish: Goodbye #NCLB, Hello #ESSA! New Education Bill Signed Into Law by President

December 10, 2015 01:19 pm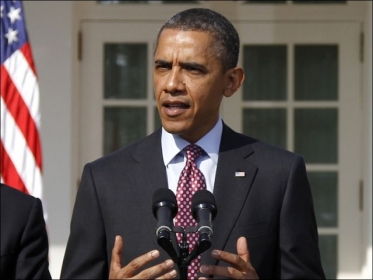 Today, President Barak Obama signed into law the Every Student Succeeds Act (ESSA), the reauthorization of the Elementary and Secondary Education Act (ESEA) and the bill to replace No Child Left Behind (NCLB). Yesterday, the Senate approved the bill with a vote of 85 to 12, just days after the House passed with a vote of 359 to 64. As the Washington Post notes, "the legislation will directly affect nearly 50 million public school students and their 3.4 million teachers from kindergarten through 12th grade."
At the signing today, President Obama made several key points about the bill in his remarks, shared below in a few tweets:
Obama on #ESSA: "It focuses on a national goal that all students graduate from HS, prepared for future careers."

— All4ed (@All4Ed) December 10, 2015
#ESSA "is an example of how bipartisanship can work"- @POTUS #edpolicy #NCLB pic.twitter.com/P4H9BNnDhe — All4ed (@All4Ed) December 10, 2015
Obama: "I want this not just b/c it's good for students, communities, & econ., but b/c it goes to essence of what we are as Americans."#ESSA

— All4ed (@All4Ed) December 10, 2015
Obama: "Let me sign this bill." #ESSA#ESEA#NCLBpic.twitter.com/7EwJn8NZGN — All4ed (@All4Ed) December 10, 2015
Alliance President Bob Wise shared his thoughts on the new bill, specifically when it comes to continuing to ensure that all students graduate. "With more than 4,000 students still dropping out every school day, I am pleased that ESSA keeps the nation's foot on the high school graduation rate pedal," said Wise, "while also providing states and districts with a great deal of flexibility and responsibility." In the NPR article, New Education Law Passes, With A Power Shift Back To The States, Wise commented on the transference in power from the federal government to local level, and expressed optimism that states will continue to work towards helping underserved students. "We've got 50 states that, in the last five years, have all adopted a much higher set of standards, meaning students need to be college and career-ready," he says in the piece. "There's more research and development of what's working." With the passage of the bill that required a large bipartisan effort, major kudos were being sent around to various parties involved in getting the law passed, and certain components within the bill are celebrated.
Thank you, @SenAlexander, @PattyMurray, @repjohnkline, @repbobbyscott! Full statement: https://t.co/NlPRVs83k5 #ESSA pic.twitter.com/3JEKKczfNM — All4ed (@All4Ed) December 9, 2015
Murray: So proud to work w/ Rep. Klein, @EdWorkforce, @repbobbyscott & @SenAlexander to pass this for students, teachers, & parents #ESSA

— Senator Patty Murray (@PattyMurray) December 9, 2015
Education bill passes. Includes my priority to help increase graduation rates. A big win for Oregon #ESSA https://t.co/qOzymASwFE — Ron Wyden (@RonWyden) December 9, 2015
We begin new approach to K-12 educ. helping every child in every school receive an excellent educ. Pleased President signed into law today.

— John Kline (@repjohnkline) December 10, 2015
Need a refresher on the key differences between ESSA and NCLB, and the major changes the new law will have on education policy? Check out the breakdown in the below special edition of Federal Flash:
Stay tuned tomorrow for more special editions of the Federal Flash focusing on the impact of ESSA on areas such as accountability, assessments, and high schools. Be sure to sign up for an email alert when they are available by sending a message to: Alliance@all4ed.org.
Categories:
Uncategorized