Daily Dish: Exploring Ways to Student Improvement – Innovation, Role-Play, Reading, and Emotional Learning

November 17, 2015 05:52 pm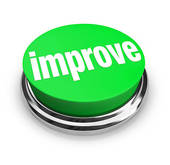 Today's Dish explores several news pieces on the topic of student improvement, but ranging in methods from encouraging innovation, promoting active learning through role-play, additional daily reading time, and through social and emotional learning skills.
NPR explores a new public school in Los Angeles that is focused on STEM (Science, Technology, Engineering, and Math), entrepreneurship, gaming, and a collaborative approach to teaching. The Incubator School is one of several dozen pilot schools in the Los Angeles area, and acts a model of educational innovation, according to the LA teachers union. NPR reporter Anya Kamenetz visited the school and met with students, noting that "They demonstrate a great love for technology — and a big awareness of the 21st century skills the school emphasizes, like collaboration, communication and 'growth mindset.'" The school seeks to prepare students for college and "self-directed" learning. The teaching team, Kamenetz says, is "working to find balance among learning that captures students' passions; making a broader impact on society; and covering the academic basics, as well."
eSchool News features how Live Action Role-play can transform students into active learners. In education, the article notes, using role-playing for learning can help to enhance student engagement, social skills, interest, and mastery of subject matter. "At its core, role-play involves spontaneous, co-creative, contextualized, personally involved learning, and [is] one of the best ways to introduce the concept to the classroom." The article examines the role of this form of learning in the classroom, explaining how "It conceptualizes major concepts interwoven within human narratives that inspire students to enjoy and retain their knowledge within their experience. It leverages emotion as a mechanism for students to personalize key knowledge, processes, and concepts. And it involves embodiment and situational modeling, guiding students to not only learn the material but to experience it in context." Check out the full article to see how students engaged in these activities in the classroom: http://www.eschoolnews.com/2015/11/17/role-play-active-218/.
The Hechinger Report dives into a report, What Kids Are Reading, about students who use an online software program called Accelerated Reader. The report, which was produced by Renaissance Learning, found that of the 1.4 million fifth graders in its student database, 200,000 began the 2014-15 school year at a very low reading level (among the bottom quarter of fifth graders nationally). By the end of the year, 28 percent improved enough to move them out of the bottom quarter, and five percent jumped enough that they were reading as well as the top 50 percent of fifth graders. The difference separating these students was as little as 4.7 additional minutes spent reading each day. The article explores possible explanations for the improvement and the importance of the extra reading time and content.
The New York Times covers the topic of social and emotional learning, or S.E.L., and the movement surrounding this study of learning. The article notes that S.E.L. gives children the tools to slow down and think when they are faced with conflicts, and teaches them to foster empathy and show kindness, and learn the concept of shared responsibility for a group's well-being. Studies have found that promoting these skills results in improved outcomes in the students' lives, the piece notes. Marc Brackett, director of the Yale Center for Emotional Intelligence, is quoted in the article as saying: "Schools are realizing that they have to help kids understand their feelings and manage them effectively…We, as a country, want our kids to achieve more academically, but we can't do this if our kids aren't emotionally healthy." Learn more at: http://www.nytimes.com/2015/11/15/sunday-review/teaching-peace-in-elementary-school.html.
Categories:
Uncategorized