Daily Dish: #ESSA News: Regulation, Teacher Prep, Personalized Learning, and More

December 18, 2015 12:49 pm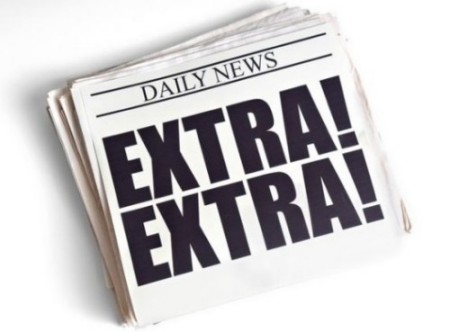 Today's Dish features a roundup of articles related to the Every Student Succeeds Act (ESSA), on issues from regulation, teacher preparation, personalized learning, to local implementation.
Education Week's Politics K-12 blog dives deeper into the possible role of the U.S. Department of Education in regulating the new law. Reporter Alyson Klein checks in with several advocates who share their views on how the potential authority of the Department and the Education Secretary. She notes that ESSA has "a lot of new, yet-to-be-defined phrases that could end up making a difference when it comes to accountability, testing, and more," but the difference lies in the ability of the Education Secretary's power to define these provisions. "That could be a lot harder with ESSA than it's been with past versions of the law," she writes.
The Hechinger Report examines teacher preparation under ESSA, explaining that the law "could introduce new ways to prepare teachers for the classroom that bypass traditional programs." In particular, the law "includes provisions that would allow states to set up new degree-granting academies for teachers outside of traditional higher education systems and would also encourage the creation of residency programs, in which teacher recruits are paired with veterans for a year of in-classroom training in addition to their coursework." These programs are becoming popular, the article says, especially in areas that are experiencing teacher shortages. However, this expansion is potentially controversial. Learn more: http://hechingerreport.org/the-every-student-succeeds-act-includes-some-new-ideas-on-how-train-better-teachers/.
edSurge explores how ESSA enables personalized learning, naming a few programs within the bill that support this learning style. The bill establishes a program modeled off the Investing in Innovation program that "will fund the development, implementation, and research of evidence-based innovative approaches to improve student learning." Funding can be leveraged by school districts to focus on personalized learning. The article also notes how ESSA's Innovation Assessment pilot program will fund the development of assessment systems in up to seven states that are aligned to a competency-based model. "Competency-based models, a vital element of personalized learning, allow students to advance when they demonstrate content mastery."
Chalkbeat features two stories in New York and Tennessee that focus on the implementation of ESSA in each state, and how the law could change education locally. The New York piece explores the potential changes for schools in three areas: standardized testing, struggling schools, and teacher evaluations. In Tennessee, Chalkbeat notes, the state recently underwent a redesign of K-12 education through the Race to the Top program, and therefore is unlikely to see major changes under ESSA.
Today's episode of the Alliance's Federal Flash series provides a few updates on ESSA. The first takes us to Iowa, where the Iowa Department of Education experienced some backlash this week after releasing a report card that measured achievement gaps for several student subgroups, but left out African American and Hispanic students. After push-back from several civil rights groups, the Department announced that it will revisit this portion of the report card.
Also this week, the U.S. Department of Education sent a letter to states addressing questions on the transition and implementation of the new law. A 30-day public comment period will begin on Tuesday, Dec. 22nd, allowing the public to weigh in on the policies the Department should address in its regulations on ESSA.
Want to learn more about key areas within ESSA like accountability, assessments, high schools, and teachers and school leaders? Check out the Alliance's comprehensive videos, all five minutes or less, that dive deeper into these areas, at all4ed.org/ESSA. Rather learn via print? Fear not! The Alliance has also created one-page fact sheets in each of the key areas, as well as a side-by-side chart comparing accountability provisions in NCLB, NCLB waivers, and ESSA.
Categories:
Uncategorized