Daily Dish: Education Topics That the Presidential Candidates Should Discuss

February 03, 2016 04:51 pm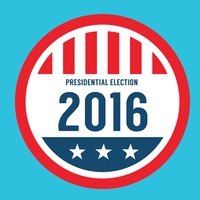 As the 2016 presidential election heats up, with the Iowa caucus this past Monday and the New Hampshire primaries coming up next Tuesday, eSchool News highlights several key K–12 education issues that should be on the candidates' radar and present in debates. Although candidates have touched on several topics, including the Common Core State Standards and college affordability, eSchool News argues there are other pressing areas in education that should be addressed, "from new laws and policy, equity and broadband internet access, to open educational resources."
First up on the list is the Every Student Succeeds Act (ESSA), the new education law that replaced No Child Left Behind (NCLB). ESSA "gives states the power to determine their own academic goals and measure progress toward those goals," the article notes. With ESSA, this power has shifted to states and away from the federal government, so it is now up to states and districts to determine how to improve consistently low-performing schools. The Alliance recently submitted ESSA regulation recommendations to the U.S. Department of Education (ED) emphasizing the need for ED to clarify the law's focus on the nation's lowest-performing high schools, as well as on traditionally underserved students. These recommendations can be viewed at https://all4ed.org/essa/.
The article also identifies digital equity as an issue that candidates should be talking about on the campaign trail. "School districts across the nation have noted that broadband affordability and district budgets are two of their top barriers to better school connectivity," leaving many students disconnected. Digital Learning Day 2016, which is coming up on February 17, will explore the state of digital equity in schools and communities across America. On Digital Learning Day, national and local leaders, educators, and students will come together to look at how the digital divide is impacting their communities and discuss what they are doing to solve it. Learn more and register at http://www.digitallearningday.org/domain/36.
Also worth noting is the call to focus on the college and career readiness of the nation's students, says eSchool News. "With more studies showing that certain sectors will be in high demand in 5–10 years, the candidates should focus on how all students—not just those in affluent school districts with access to the latest technology tools—will be exposed to college and career possibilities consistently, and in a manner that encourages those students to believe that their life goals are attainable."
The Alliance recently released a new fact sheet on bridging the college- and career-readiness gap when it comes to adolescent literacy. "States and districts must confront the enormity of the college and career-readiness gap by improving literacy education for all students," it reads. The fact sheet provides details to support the case for aggressive action to improve the reading and skills of students across the nation. Check it out at https://all4ed.org/reports-factsheets/adolescentliteracybridging/.